After months of traveling and making music, Sikdope shares his secrets on how he clears his mind, and more at EDC Orlando!
---
Over the past few years, Sikdope has been on a rise in popularity in the bass music scene with his unique blend of styles. Drawing influence from genres like house and trap, he has even dabbled in the psytrance realm as of late to create an infectious sound that keeps listeners coming back for more.
This year alone has featured Sikdope at clubs and festival gigs spread around the world including sets at iconic venues like Red Rocks and major festivals like Middlelands. In November of this year, he also took the stage at EDC Orlando and swayed crowds with his epic bass beats throughout his set.
Wanted to catch up with Sikdope before the year was through, we sat down for a chat with him at Tinker Field to discuss his exciting travels around the globe, how he survived such a rigorous touring schedule, and more. Tune in to his set from EDC Orlando below and read on for our chat with him today!
Stream Sikdope's set from EDC Orlando 2017 on SoundCloud:
---
This year has been a busy one for you with tons of releases, shows, and more. What has been your favorite moment of the year that sticks out as special?
The whole year, in general, is special for me. I've played more shows this year than last year. We've traveled all over the world and meeting so many amazing people. Traveling to Asia, Europe, and the States. There is not one particular moment that was special but being able to travel all around the world is a special thing for me in general.
Back in February, you mentioned the struggles with the new visa costs and restrictions here in the US. When your visa was renewed last month was the process still stressful or difficult?
It's not stressful but there is a lot of information that you have to gather in past years. You have to prove that you are still relevant in the industry.
So you have to collect the fliers from the shows and all the press. That's not stressful but more of the pain in the ass but I get it. They have to check that you deserve to be there and I can understand that.
Your remix of JAUZ's "The Game" was featured on the Off The Deep End Vol.1 Compilation and has some psytrance vibes that come with it. What inspired you to go that direction on the tune, and can we expect more releases like this in the future?
Maybe, probably, I'm not saying no. I was trying to do something else than what people expected of me like bass house stuff. I decided to do something completely different and surprise everybody.
The reason why I go to psytrance is because I've played a lot of it in my sets lately. Another reason I've played a lot of psytrance is that it's really big in Australia and I was hearing it everywhere. So feel like that is the reason why I remixed the song with psytrance vibes.
What current psytrance artist do you currently listen to?
I like a lot of stuff from Will Sparks label and anything from Will Sparks. There is this guy called Ben Nicky who is also doing amazing psytrance. He also did a huge remix for JAUZ and definitely digging his stuff lately.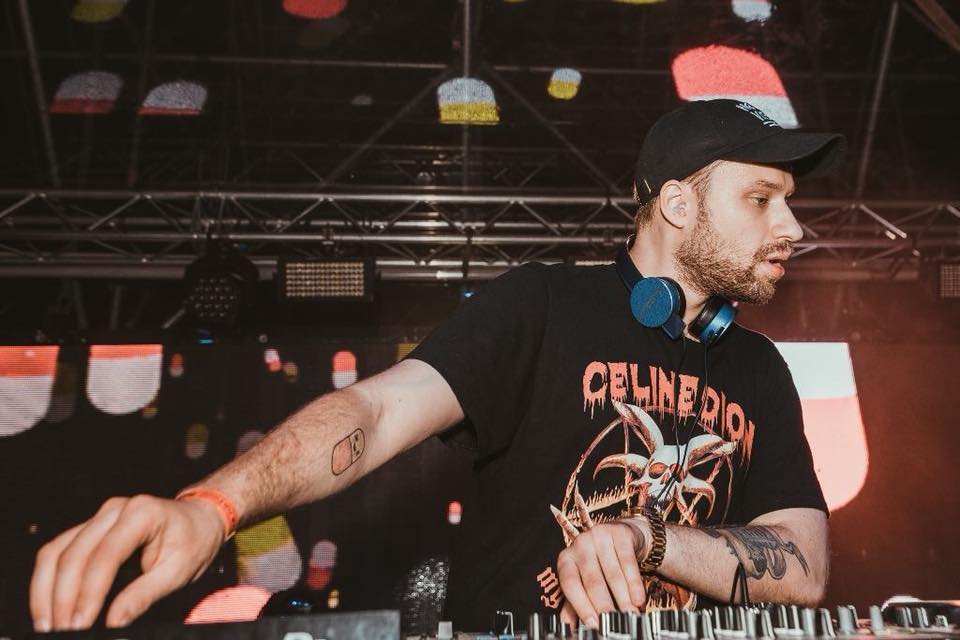 Do you ever produce music while touring or are you an artist who prefers to be in a studio?
I definitely prefer to make music in the studio but I have no choice I have to make music on the road. So what I try to do is make ideas on flights. We try to rent studios wherever we are on the road to finish the tracks.
I cannot mix music on the headphones, I have to be in the studio. We just try to rent studios wherever we are and depends on the country. It's not easy but you've got to do what you got to do. Sometimes it's nice having a different environment or different studio.
You've traveled to Indonesia, Spain, Thailand, and more this year. Was there a particular city or country that amazed you and do you ever get the chance to explore when there?
I would say Japan. I'll be flying back there in a few weeks. It was a goal for me to be there in this part of Asia. Thailand was fun too, lots of great festivals and people there.
In general, the crowds in Asia are amazing so I love coming back to Asia.
With all the traveling you do, what have become some essential items that you need to have when on the road?
Noise-Canceling Headphones. I cannot sleep if there are loud environments and noise. Noise canceling headphones are my go-to. I currently use BOSE wireless noise-canceling headphones.
In our past interview, you mentioned that you try to avoid listening to electronic music. What artists in other genres have you been listening to lately?
Metal. I'm a huge metal head. I am listening to lots of metal stuff when I am not performing or working on music. Trying to keep my mind clear from EDM.
What is the biggest struggle you've faced so far as an artist?
Not being home for such long period of time. This year I have only been home twice. I miss my studio.
If you could give one piece of advice to artists looking to make their mark on the scene, what would it be?
Just be unique. There's way to much stuff that sounds the same right now. Be unique and you can definitely achieve something.
Before you became a huge international artist you were studying journalism in school. What originally drew you to that major?
I was interested in studying wherever. Music was my biggest passion. My parents had a different plan for me and assigned me to school. I didn't want to study journalism. I was like fuck it and I was going to quit after half a year and just spend all my free time making music, trying to make a name for myself in the industry.
Finally, which pizza toppings are your favorite, and what is your stance on the Pineapple on Pizza Debate?
I love pizza. I love olives, salami and mozzarella on pizza.
I did a twitter poll on pineapple on pizza and it was 50/50. I say eat whatever you like in my opinion. There are three things you should never talk about on social media and it is politics, religion, and pineapples on pizza.
---
Connect with Sikdope on Social Media:
Facebook | Twitter | Instagram | SoundCloud | YouTube