Jody Wisternoff, Luttrell, and Gab Rhome put on a spectacular trio of performances for the Anjuna faithful in Denver this December.
---
Every year since I moved to Denver, eminent deep house label Anjunadeep has come through town with a showcase of some of the finest artists in their stable, showcasing the full depth and breadth of what they have to offer as they tour across North America.
The event has come to be a full-scale reunion of the Colorado Anjuna Family, as fans from across the state and beyond gather together to see what is always guaranteed to be an exceptional show.
This year's edition of the Anjunadeep showcase featured Anjunadeep A&R head and veteran producer Jody Wisternoff, mustachioed melodic techno powerhouse Luttrell, and Montreal-born, bowtie-clad up-and-comer Gab Rhome. Although the expectations were incredibly high, to say that they were exceeded might even be an understatement.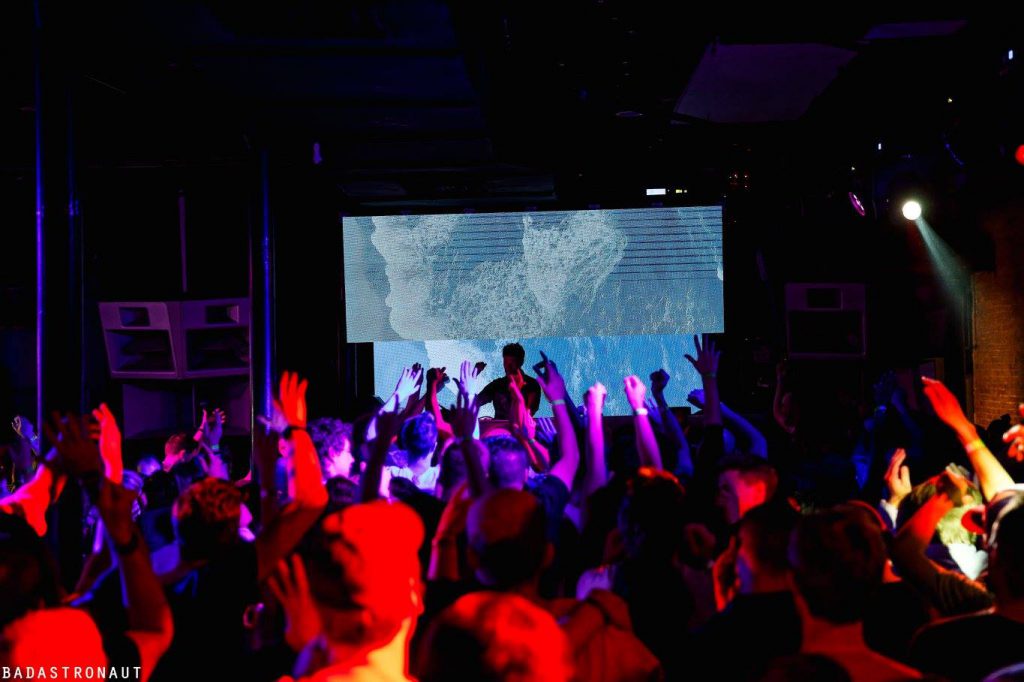 Club Vinyl has quickly become one of my favorite clubs in Denver with its laid-back atmosphere and multi-level dance floor.
Located in the Denver club hotspot on Broadway, Club Vinyl is a multi-story club with several different dancefloors and an open-air roof deck for parties during the summer (as well as some pretty fantastic deep house yoga on occasion, as well). It's well-known for its chill atmosphere, friendly staff, and an exceptional lineup of house and other artists.
When we arrived at Vinyl, the line to get in was short and sweet, and we were quickly on our way to the downstairs coat check, which was quick and painless, as well. Within two minutes of entering the club, we were already back up to the main room and on the dancefloor, which was positively teeming with Anjuna fans from one side to the other.
We quickly settled on a spot on the elevated dancefloor toward the back of the club, which had its own bar and some scattered seating areas, along with the added benefit of a bit more room to dance. Although the production in Vinyl is fairly minimal, the spot afforded us a good vantage point of the DJ booth and a new LED screen, which projected various images through the night, including art from the label's new Anjunadeep 09 compilation.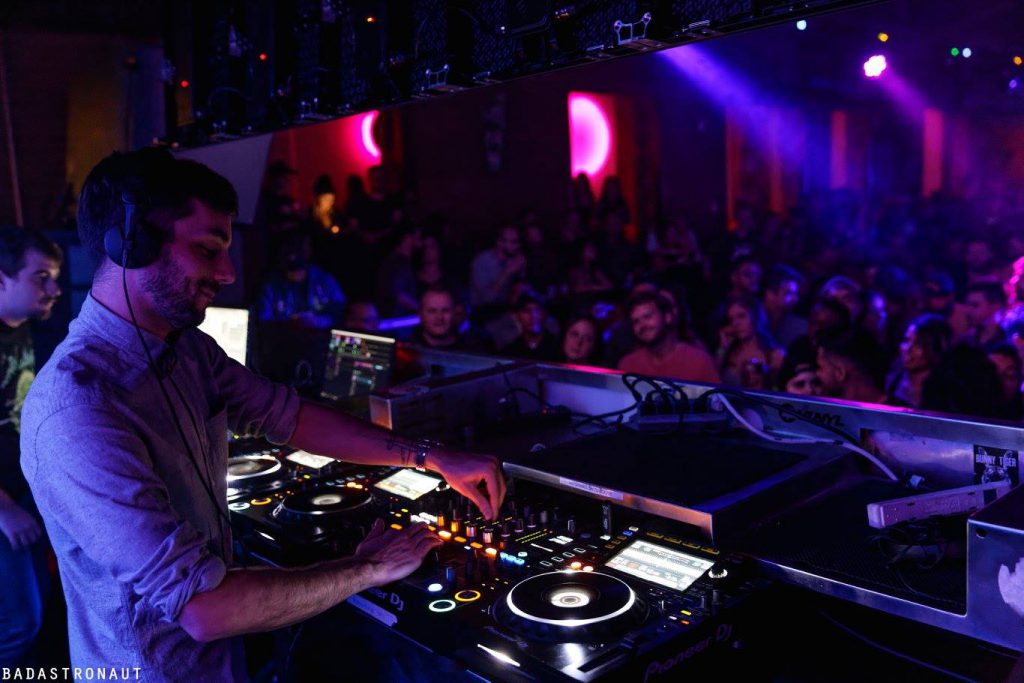 When we arrived, Gab Rhome had already taken the decks and was warming up the crowd with his unique mix of hypnotic, atmospheric house music.
Ahead of Gab Rhome's opening set, I'd only heard a few tracks that he'd released on Anjunadeep, and I had never had the opportunity to see him live. What greeted me as I walked in the doors was a mellow, contemplative blend of house music that perfectly warmed up the crowd for what was to come without overwhelming us right when we arrived, thereby constituting an exceptional opening set.
One thing definitely worth noting about Rhome is that he stayed far away from the tracks that one might have expected during his set. Mixing together recent but little-known tracks from artists like Newman, Gausa, and Point Blank, he managed to set the tone without playing out any of the label's hits. He must store some seriously deep cuts in that bow tie.
Luttrell was up next, and he played a set comprised largely of his own originals and remixes, very much reminiscent of his fantastic performance at ABGT250.
Luttrell's style varies significantly from many of the rest of the artists on the Anjunadeep label in that the music that he plays is generally based on melodic techno blended together with deep house. Nevertheless, he has quickly become one of Anjunadeep's fastest rising stars, with his first releases on the label coming out in 2016, believe it or not.
From the moment he took the stage, the energy in the room picked up dramatically, and the entire crowd was on their feet dancing – no small feat given how packed it was in the club by that point. He played essentially every Luttrell track that you might have wanted to hear, including "Contact" and "What You Are" from Anjunadeep 09, "Daylight", and "Generate". He even threw in a few other Anjuna favorites like 16 Bit Lolitas' "Beat Organ", much to the delight of the crowd.
Paging back through the tracklist, the one thing that stood out to me more than anything else was how quickly so many of Luttrell's originals have become some of my absolute favorite Anjunadeep tunes. If he is blowing up right now, there is a reason – his astonishing ascension speaks to his talent, and I look forward to watching him capitalize on that momentum.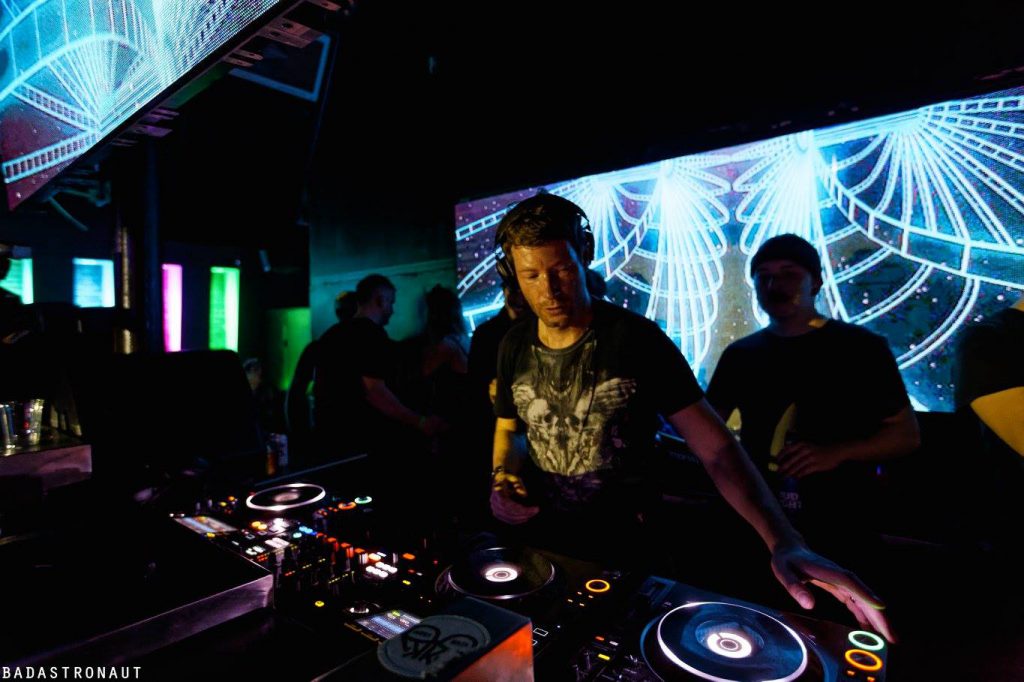 Jody Wisternoff has been one of my favorite DJs and producers for a long time, and he proved why once again with his performance in Denver.
One of the hallmarks of a Jody Wisternoff performance is a rollicking good time that doesn't necessarily adhere to any one style or genre in totality. You are just as likely to see him playing out Anjunadeep label cuts as his own originals, and he's been known to throw in the occasional 80's or 90's throwback that he's mixed in just for fun. The result is obvious: the crowd goes wild, feeding off the energy that he pours into his sets.
Wisternoff is also without a doubt one of the most distinguished producers in the scene, and he has the bona fides to prove it. Between his solo work and what he puts out with Nick Warren as Way Out West, he is responsible for some of the most innovative and interesting music on the label, and there is never a day that he puts something out that I don't look forward to hearing what he has on offer.
With that in mind, his set in Denver was, predictably, a smash. As expected, he mixed in a number of tunes from the new compilation, including he and James Grant's fan favorite remix of Xinobi's "Far Away Place", as well as their remix of David Hohme's "Soft Landing".
I was thrilled to hear the darker stylings of Guy J's remix of his Way Out West track "Tuesday Maybe", so much so that I made a mad dash from the bar back to my spot on the dancefloor to completely envelop myself in the sound. He even threw in a spectacular Gorgon City remix of London Grammar's "Hell to the Liars", which I am super happy I caught on Shazam so I can listen to it obsessively because it is just that good.
I would be remiss if I didn't mention the impact that the Anjuna Family had on the evening because a great show is always made better still by a great crowd.
One thing that you know if you've been to an Anjunabeats or Anjunadeep show is just how incredible the Anjuna Family vibe truly is. After having had the opportunity to immerse myself in it completely at ABGT250, being able to reconnect with that feeling even if on a lesser scale is an experience that does not happen too frequently, and so when it does, it's well worth taking advantage of it.
There aren't enough positive things to say about the Anjuna crowd (or, as Paavo once said, "I am running out of superlatives."). Every person in the audience was friendly, excited, and there to connect with the music on a deeper level, making for one of the most pleasant nights I have experienced at a club in a long, long time.
It was a remarkable evening, and undoubtedly one that I will remember for a long time to come.
And if you're in Denver and you haven't yet made it out to one of these shows, make it a point to do so. You'll be happy that you did.
---
Connect with Anjunadeep on Social Media:
Website | Facebook | Twitter | Instagram | SoundCloud | YouTube
Connect with Jody Wisternoff on Social Media:
Website | Facebook | Twitter | Instagram | SoundCloud
Connect with Luttrell on Social Media:
Facebook | Twitter | Instagram | SoundCloud
Connect with Gab Rhome on Social Media:
Facebook | Twitter | Instagram | SoundCloud
Connect with TheHundred Presents on Social Media: