SnowGlobe is a few weeks away and we are excited to see some of our favorite artists in the snow!
---
SnowGlobe Music Festival returns to South Lake Tahoe during the weekend of December 29-31 for another epic New Year's Eve celebration. This year's headliners include Dillon Francis, Porter Robinson (DJ set), Travis Scott, and Zedd with support from E-40, Alison Wonderland, San Holo, Snakehips and many others. SnowGlobe expanded the festival grounds last year, and I cannot wait to see what other changes they make for this year's event.
Interested to know more about the festival? Check out Grace's review of SnowGlobe 2016!
There is a handful of returning artists, but there are also a lot of new artists making their debut. If you are still on the fence about going I highly recommend hopping off and getting a ticket. A SnowGlobe New Year is a magical experience you cannot miss! Check out my top artists to see and grab your ticket!
Zach's Top Picks at SnowGlobe 2017
---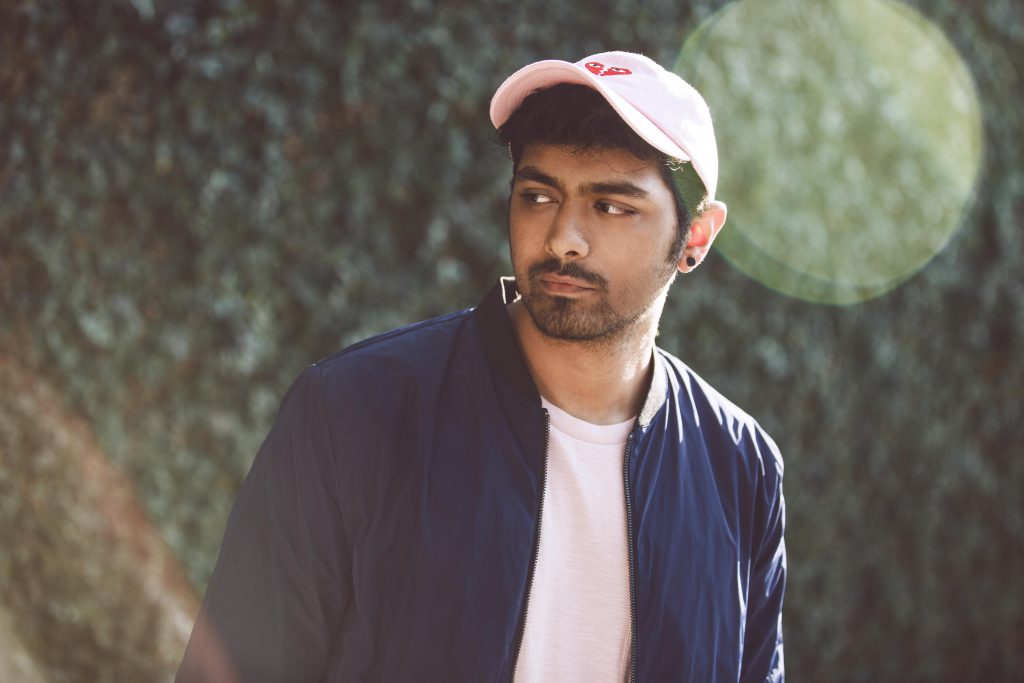 Jai Wolf
Facebook | Twitter | SoundCloud
Since the release of "Indian Summer" in 2015, I have been a fan of Jai Wolf's melodic and dream-like sound. With it, he has amassed a fan base across the globe and continues to grind touring the world and releasing new music. His most recent single "Starlight" has garnered over 7 million streams on Spotify and hits you in all the right places.
The last few times I've had the chance to see Jai Wolf his set conflicted with another artist I wanted to see, but I won't miss it this time. He's fresh off the Kindred Spirits Tour, and I can't wait to see what kind of set he puts together. All the headliners perform on Friday and Saturday so I have a feeling Jai Wolf will be how we celebrate the New Year! At least I hope so. The trees, the snow, the friends. I can't wait!
---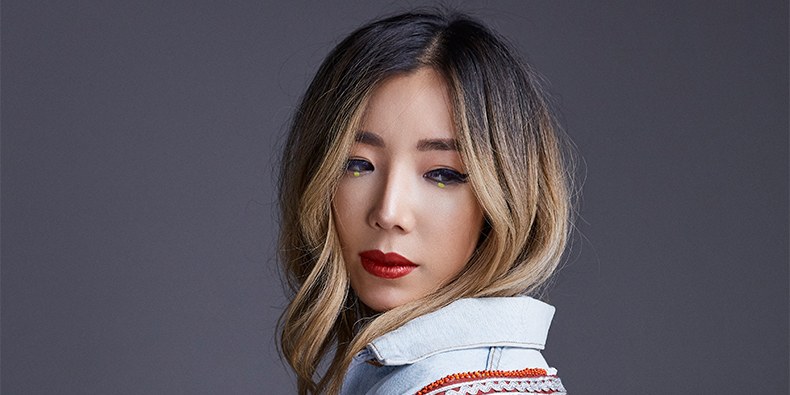 TOKiMONSTA
Facebook | Twitter | SoundCloud
TOKiMONSTA has become one of my favorite producers and she knows how to get a crowd dancing. Her set at Life is Beautiful was so awesome I only wish I danced more! SnowGlobe will be my redemption and if her set is anything like the last time I saw her we are in for a treat. With elements of hip-hop in her original tracks, her ability to mix them with electronic drops and sounds is her forte.
I have an immense amount of respect and admiration for TOKiMONSTA. Not only does she create music that people love, but she recently opened up about her personal life to connect with her fans and the world. She was diagnosed with a rare brain disease that was affecting two parts of her brain. After two successful surgeries in 2016, she relearned to make music, walk, and speak then got right back to touring and creating. She is bad ass! I'll be dancing my toosh off to show her some love and you should too!
---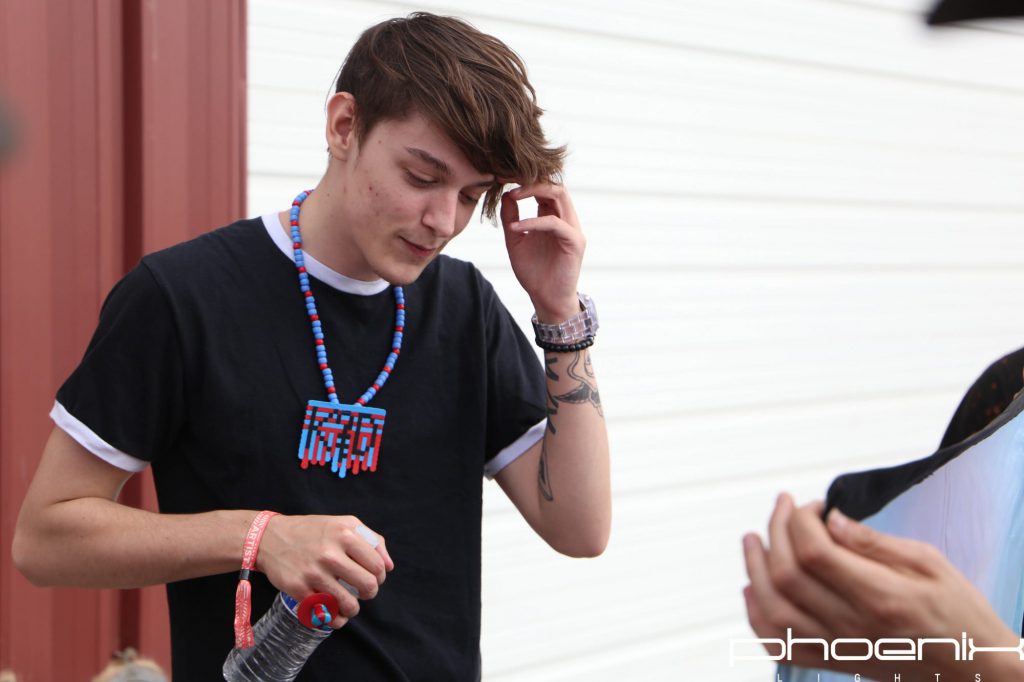 K?d
Facebook | Twitter | SoundCloud
The 20-year-old DJ/producer has been one of my favorite breakout artists this year. His collaborations "Fourth Impact" with REZZ and "Lose Myself" with Phil Good have been some of my most listened to tracks of 2017. With a sound reminiscent of Madeon sprinkled with Porter vibes, K?d has crafted a unique sound of his own.
His musical catalog might be smaller than artists who've been around, but all his tracks carry different energies and are well-produced. His most recent release "Distance" featuring Blair is a bouncy uptempo track, whereas his "4 AM" remix is much darker and channels those REZZ vibes. Having seen him at Nocturnal Wonderland and Phoenix Lights earlier this year I can say with 100% confidence… be ready for an insane set!
---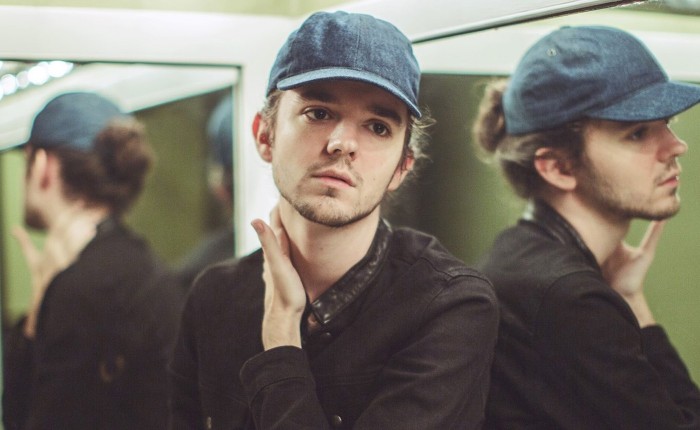 Madeon
Facebook | Twitter | SoundCloud
Madeon never fails to put on a spectacular show. With the release of his debut album, Adventure, in 2015 and the success of the Shelter Live Tour the French DJ/producer has more than enough material to put together an awesome set. In addition to his original tracks he has remixed other great songs like Deadmau5's "Raise Your Weapon", Pendulum's "The Island", and Martin Solveig's "The Night Out".
And let's not forget the "Pop Culture" mashup, which has over 41 million views on YouTube and combines 39 of his favorite songs. Mixed live on a midi controller, he made the video when he was 17 and everything he has worked on since has made me an even bigger fan. The main stage will be stacked Saturday, but this will be a standout set for sure.
---
Porter Robinson (DJ Set)
Facebook | Twitter | SoundCloud
Porter Robinson has remained fairly quiet since the Shelter Live Tour. The track and tour collaboration with Madeon was a global success and since the project's imminent conclusion fans have been patiently waiting for Porter to hint at new music. In late October he released "EON BREAK" under his new project alias VIRTUAL SELF and later announced the release of the 5-track EP.
If you were hoping for an EP that has a Worlds vibe you're going to want to keep an open mind. The VIRTUAL SELF project is Porter's outlet to produce music without the limitations of his already established "Porter/Worlds" reputation. When you make an album as impactful as Worlds sometimes fans and the industry can expect an artist to replicate that, but you just got to create what you want to create.
With that being said, every Porter DJ set I have seen has been insane. Sometimes they are even better than the live sets because he goes darker and drops some crazy beats you've never heard. Don't worry he will still play your favorite Worlds songs, but get ready. This will be the best set of the weekend.
---
Connect with SnowGlobe on Social Media: