Bringing the Desert Hearts vibe to the heart of Los Angeles is not an easy task, but City Hearts took up the challenge and succeeded! 
---
City Hearts Festival was everything we've come to expect from the Desert Hearts family and more. For the first time, Desert Hearts decided to forego a deserted rural area in the hope of transplanting their vibe to the concrete jungle of Los Angeles. While there were a lot of aspects of the festival we loved it was following five things we dug the most.
---
The Music
For any festival, the music should be your focus, pride, and joy. City Hearts Festival brought all the techno, house, and love together as you would expect from a Desert Hearts event. Their back to back sets complemented each other, and the dance floor was packed from the moment we entered the venue to the very end of the night.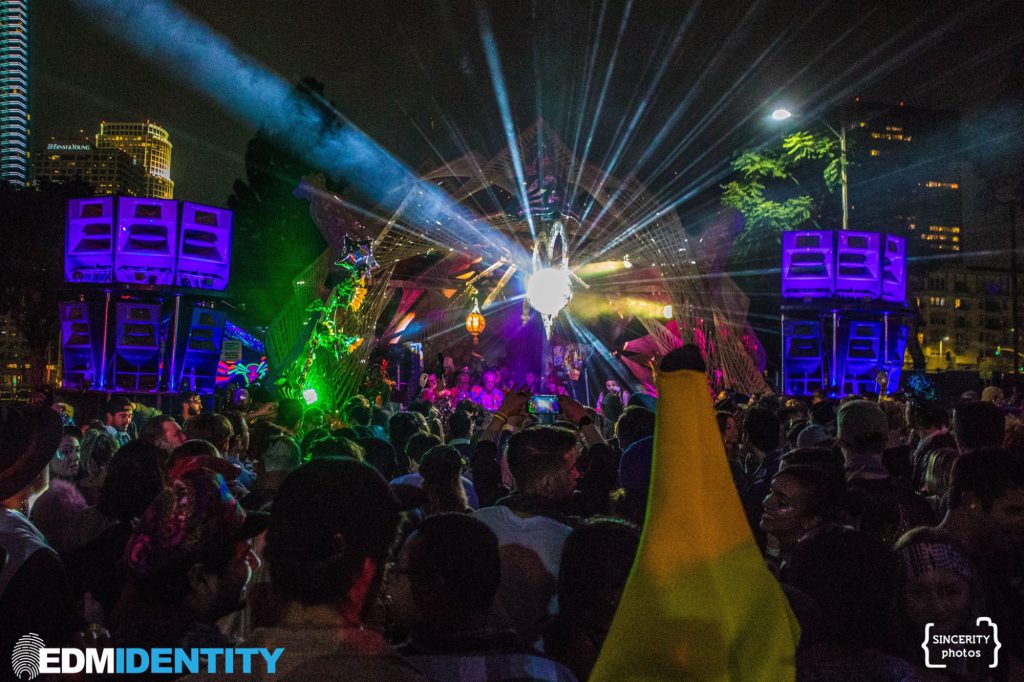 ---
The Food
This was not a huge event so it didn't warrant more than a few food trucks. That being said, the three they chose were the perfect combination of food for the crowd and vibe of the community. Soultribe Cuisine served up organic, vegan or vegetarian, gluten-free and high vibration food. Middle Feast offered various vegetarian dishes but also lamb, chicken, and beef. Epic Tacos rounded out the lineup by serving a variety of shrimp tacos, quesadillas, and nachos while still having some vegetarian options as well.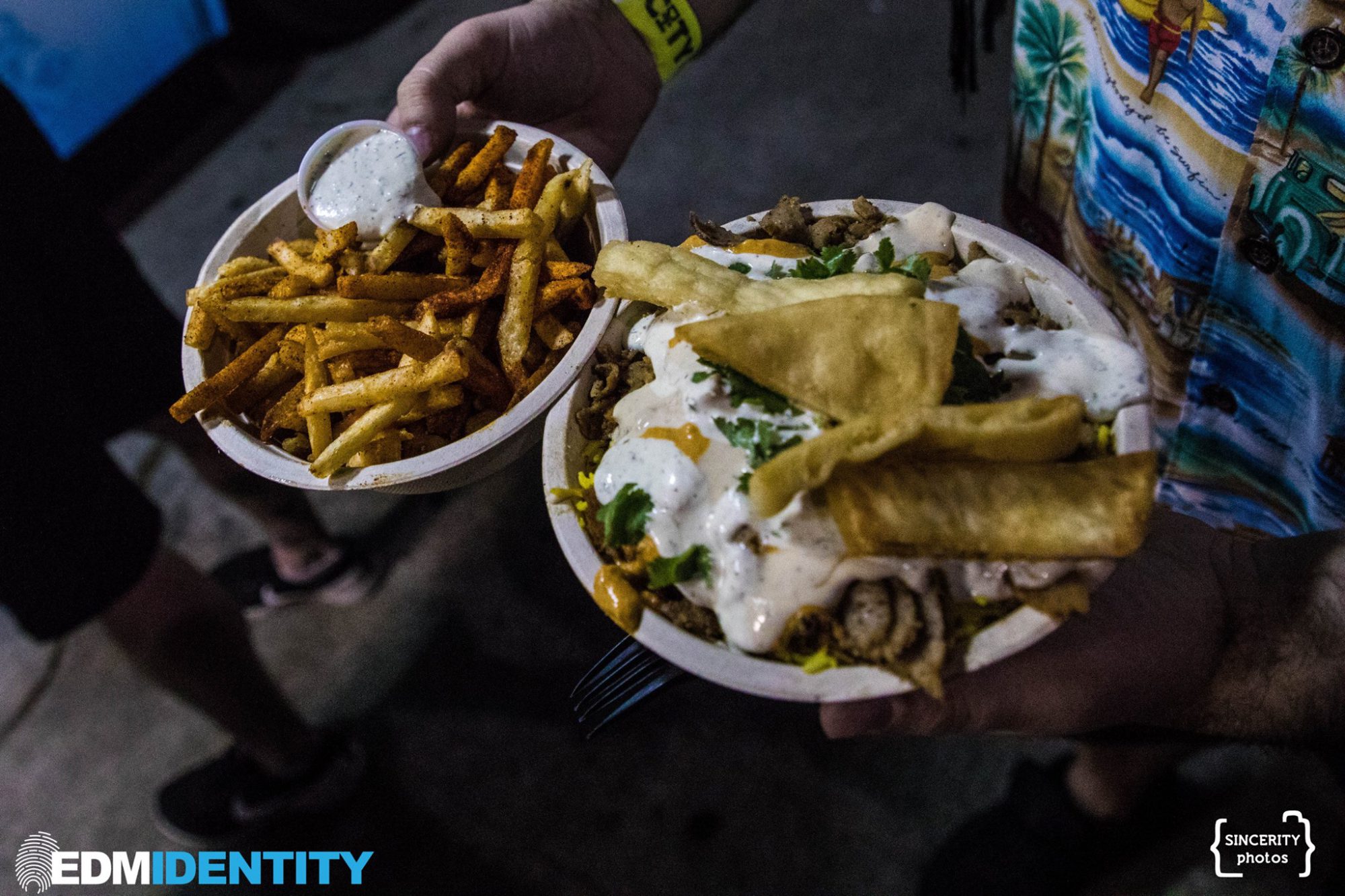 ---
The Flow Arts
Not every festival allows flow arts to thrive, but City Hearts embraced the community and their flowing. A variety of hoopers, poi spinners, glovers, and various other LED tools were present. When we first arrived, they were hanging out toward the back of the dance area but then got organized and moved to the right side of the stage so that everyone could get a good view of their skills.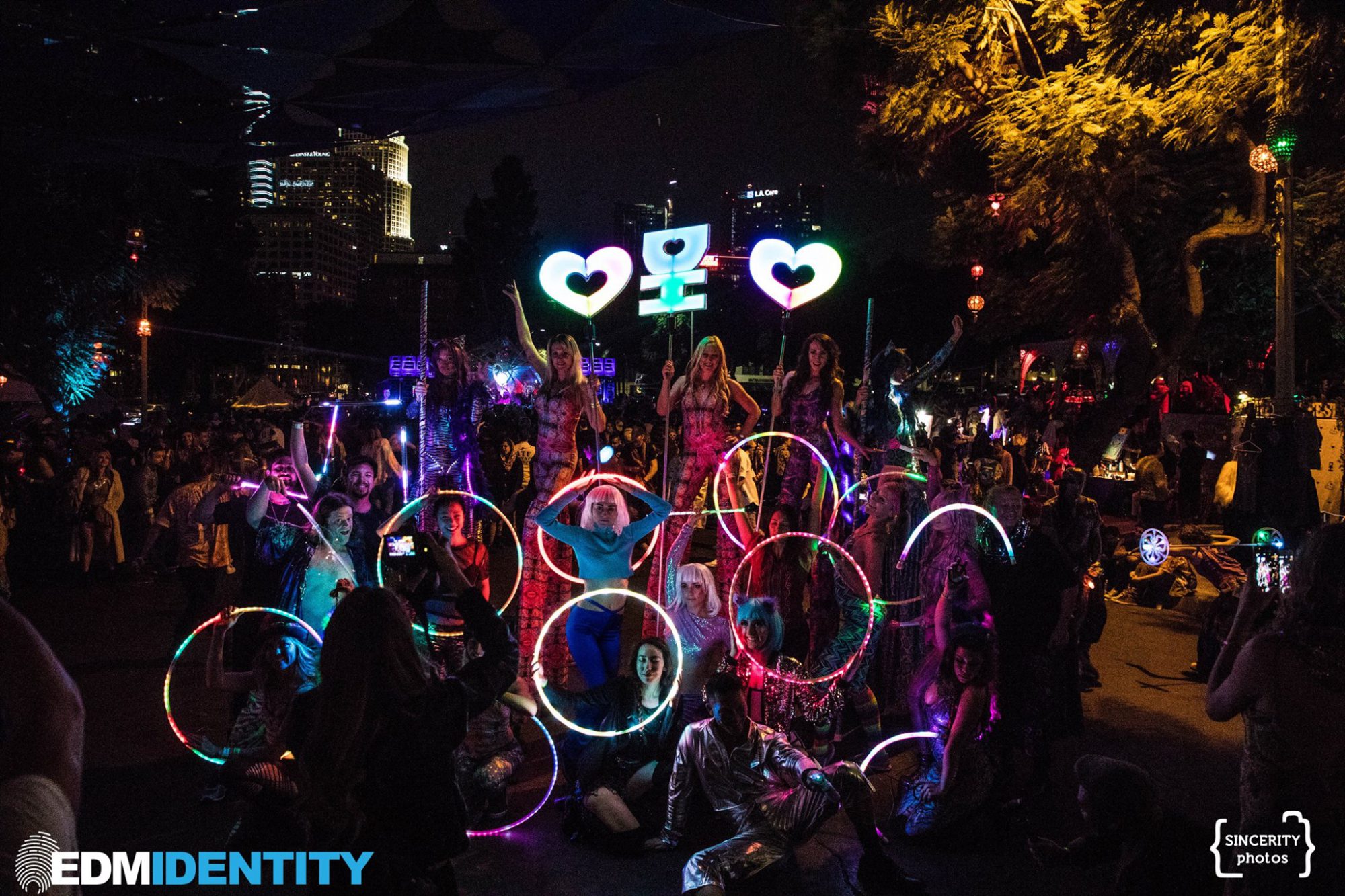 ---
The Vendors
In addition to having a booth for merchandise, it's nice when festivals support small or traveling vendors with opportunity. It's also a good way for the community to support each other. Not only did City Hearts host a variety of very chic, Desert Hearts fashion-esque clothing booths, but they also had live painting, body painting, and more. The variety was well balanced and looked great!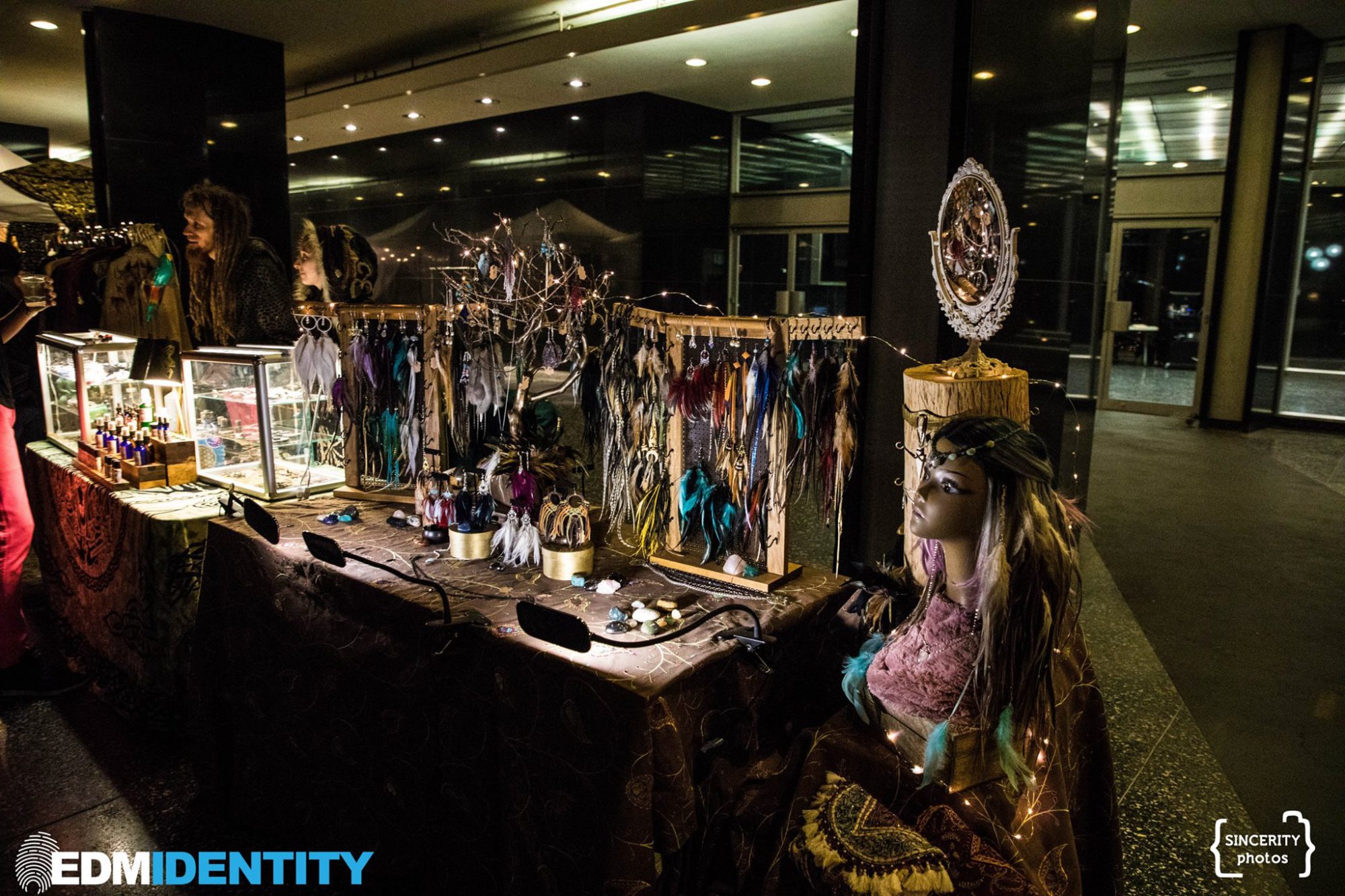 ---
The Fashion
The most common question I get when I invite someone to a Desert Hearts event is "what should I wear?" While the community is supportive of wearing anything you want, there is a definite feeling of pride in the fashion of the attendees. There is a variety, including retro-fitted clothes, pashminas, various desert hearts logos and of course… glitter! A lot of up-cycling and thrift stores helped create some of these looks. We definitely loved what people were wearing at City Hearts.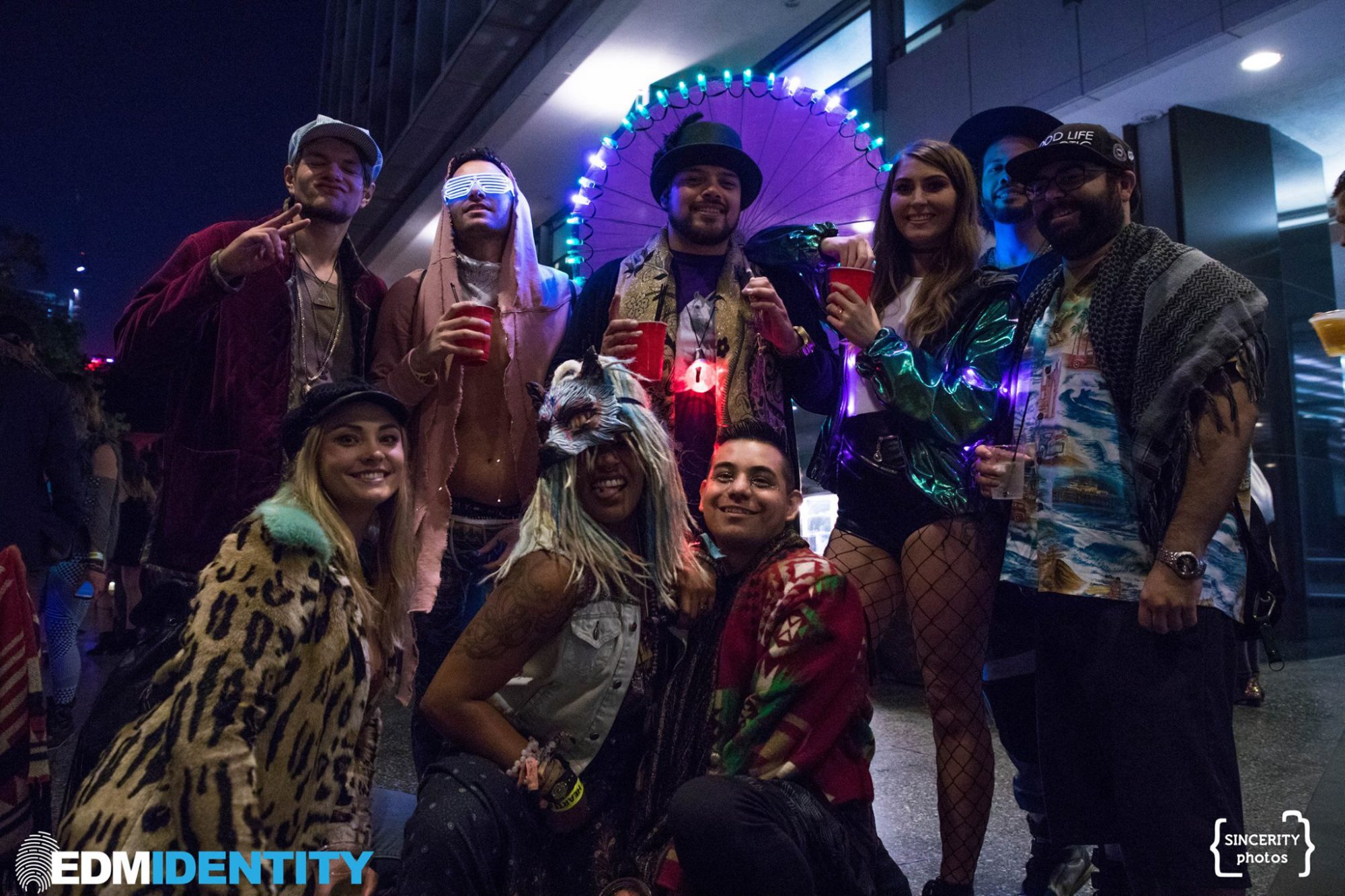 Be sure to check out the rest of our photo album here.
Photo Credit: Sincerity Photos | Carlos Lopez
---
Connect with Desert Hearts on Social Media:
Website | Facebook | Twitter | Instagram | SoundCloud