Welcome to The Landing, EDM Identity's weekly post highlighting fresh tracks you may have missed!
---
Since the introduction of streaming sites and mediums like Bandcamp available for artists to release on, new music is hitting us faster than ever and the abundance of releases can almost be overwhelming. We know that it is a difficult task to keep up with every artist, so we're here to assist you with some gems that "land" in our inboxes. In every edition of The Landing, we intend to highlight some tracks that you may have missed, or perhaps shine a light on new music for you to fall in love with.
This week's edition of The Landing features fresh tracks from Kayzo, Slander, Notaker, Kygo, Deorro, Spencer Brown, Jake Crocker, Arkham Knights, Shaun Frank, Seven Lions, Kill The Noise, and Sacha Robotti!
The Landing || October 22-28, 2017
---

Kayzo and Slander team up on Monstercat to sanctify trap with "Holy", the second song off of their collaborative Dilapidation Celebration EP.
Kayzo – Facebook | Twitter | SoundCloud || Slander – Facebook | Twitter | SoundCloud
Three of the hottest names right now on the heavier end of the dance music spectrum are artists Kayzo and Slander and powerhouse niche label Monstercat. Hot off his tour of Asia, Kayzo has been hosting the "Doghouse Takeover" shows in major cities like Los Angeles and Chicago. Meanwhile, the boys of Slander are in the middle of their 20+ stop "Superhuman" tour of the country.
Fortunately, they have plenty of ammo in their musical arsenals since they are in the middle of releasing Dilapidation Celebration.  "Holy" has an emotional vocal intro that works its way into a heavy trap drop.  I don't know about you, but we are excited to see what else they've got in store for us!
---

Feel "So Much Love" with Notaker's newest song off his Genesis EP.
Notaker – Facebook | Twitter | SoundCloud
Monstercat's Notaker released his newest EP, Genesis, this week. The EP features two versions of "Who I Am", "Wake Up, You're Dreaming", and two new tracks. His track, "So Much Love," contains the synth sounds that we are used to hearing from Notaker but he takes the track further by adding drumbeats and the echoing voice saying, "I've got so much love for you."
Something about this track has a progressive but techno in space sound to it. The song itself is longer than most songs released today. The song length gives him a chance to work with various sounds that fit in the song perfectly and takes listeners on a proper musical journey.
Notaker may just be getting started but he has a clear vision of what his sound is. He'll be an artist to watch for in 2018!
---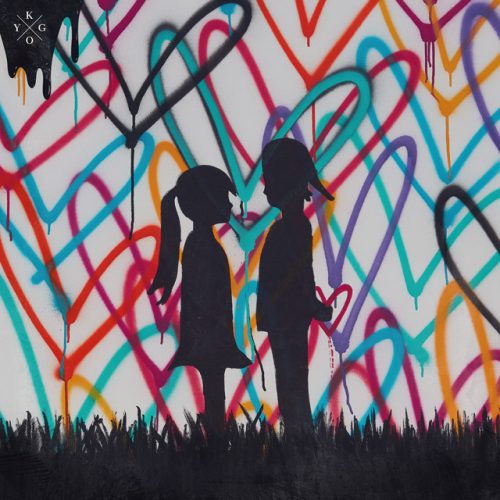 Kygo continues to stun with his most recent release "Sunrise"!
Kygo – Facebook | Twitter | SoundCloud
The Norwegian DJ and producer has been on a roll lately, releasing three singles that appear to be from his upcoming album set to be released Novembember 3. The first two singles, "Kids in Love" featuring The Night Game and "Never Let You Go" featuring John Newman, are uplifting and dancey showcasing the talents of Kygo's production and the vocalists' own instruments.
Most recently, Kygo collaborated with Jason Walker and released "Sunrise". The track carries a similar vibe to the first two singles, and if this is any indication of what the whole album will sound like, I am on board. All the tracks have that staple Kygo sound, but the synth is much less tropical than his earlier releases.
---

The panda funk is back in full swing with Deorro's newest single, "Andele!"
Deorro – Facebook | Twitter | SoundCloud
LA-based producer and DJ Deorro delivers a high energy, funky, bouncing track in "Andele" to announce his Existence tour. Staying true to his producing style, "Andele" features catchy Latin lyrics with a driving instrumental backing.
To top it all off, the track features a meringue-style breakdown that will shake dance halls and booties from coast to coast. This track has me groovin in my seat and I can't wait to see it performed live!
---

Spencer Brown dazzles with a trio of originals on his Downpour EP, featuring the multi-layered, melancholy "Will I Ever Find Love".
Spencer Brown – Facebook | Twitter | SoundCloud 
Spencer Brown is one of the hottest artists on the Anjunabeats label today. The prolific young producer has put out a stream of fantastic originals and remixes that have placed him very quickly on the map in the trance scene.
With the release of his Downpour EP on Friday, he gives the Anjuna family yet another extraordinary set of original tunes. My personal favorite from the EP is "Will I Ever Find Love", a peak-hour stunner that starts off with a soft, contemplative chord structure layered over the melancholy sound of rain. It quickly bursts into action with a triplet-riddled drum pattern and a beautiful, haunting melody that keeps the listener entranced for the entirety of the track.
Give it a listen, and check out the full EP for a taste of what Spencer Brown has been up to lately. You won't be disappointed!
---

Jake Crocker provides a solid remix to AlunaGeorge's "Turn Up The Love".
Jake Crocker – Facebook | Twitter | SoundCloud
Seattle-based artist Jake Crocker took AlunaGeorge's "Turn Up The Love" and put his unique spin on it. An official remix of the track, it definitely is one of the standouts from the pack that was released this week.
Tune into the track and keep your ears open for upcoming remixes from this rising star!
---

Arkham Knights bring fans fresh track "Gravity".
Arkham Knights – Facebook | Twitter | SoundCloud
A massive tune from the duo Arkham Knights, "Gravity" shows off why many are considering them to be at the forefront of the next generation of trance artists.
Coming in hot off their State Of Mind EP, the new tune from Arkham Knights was played out as an ID all summer by other artists on Coldharbour and drew trance lovers in the pull of a black hole.
Tune in below and get a taste of the future of trance!
---

We're addicted to Shaun Frank's new single!
Shaun Frank – Facebook | Twitter | SoundCloud
Shaun Frank released his latest single yesterday on Ultra music, appropriately named "Addicted". After touring together last year, Frank and The Chainsmokers' Drew Taggart decided to team up with pop artist Violet Days who helped write the track.
Shaun Frank's characteristically catchy vocals shine through in "Addicted" along with a feel-good vibe that's perfect for dancing to. This release follows his other most recent single, "Upside Down" which varies in feel and sound, showing Frank's musical versatility. Check out "Addicted" below!
---

Seven Lions and Kill the Noise melt our hearts with "Coldhearted".
Seven Lions – Facebook | Twitter | SoundCloud || Kill the Noise – Facebook | Twitter | SoundCloud
For over a year now, Seven Lions and Kill the Noise have been teasing us with "Cold Hearted", and the much-awaited release has finally been given to us via the Monstercat label. Two of the most beloved producers in electronic music have created a beautifully blended track featuring each of their strengths. Seven Lions' beautiful melody and synth blend contrasts with Kill the Noise's gritty, signature bass.
As the two embark on their North American tour throughout the end of this year, this will be a track you will want to hear live.
---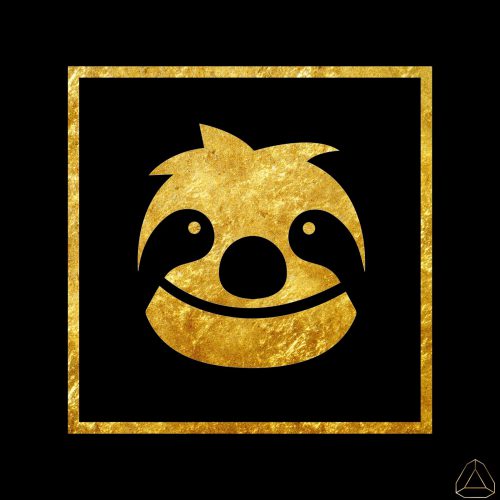 Sacha Robotti gets funky with it with "Believe in Me".
Sacha Robotti – Facebook | Twitter | SoundCloud
Italian-German DJ, producer, and self-proclaimed sloth aficionado Sacha Robotti has been lighting up dance floors all season as part of his nearly completed SlothAcid tour. Now, he's back with a pair of singles released on AllMe Music, including "Believe in Me", a funky, booty-shaking house heater with a dark twist.
Featuring a heavy, driving bassline and an ominous, almost spooky vocal line, the tune is out just in time for Halloween, and continues to showcase Robotti's talents in the best way possible. This track will be perfect for those late night hours when you're just not sure you can dance anymore – it will be just the boost you need to make it through!