Sacha Robotti has taken the electronic music scene by storm in 2016 and has no plans on stopping any time soon!
---
This past spring I was able to catch Sacha Robotti at CRSSD Festival and was blown away by how much fun I had during his set. I knew about the Dirtybird-signed artist prior to the show, but the fun times that ensued kept me wanting more and more. I caught up with him after playing CRSSD to chat and then proceeded to check off seeing him at The Do LaB stage at Coachella, a set on his birthday nonetheless, which was one of my favorites of the weekend as well.
Then I was hit with some amazing news as summer lineups began to be released, Mr. Robotti was playing nearly every major festival in North America that I could think of…and I knew that this was a sign that he was on a serious ascent to stardom. Whether he was touring with fellow Dirtybird, Ardalan, playing massive shows at EDC Las Vegas or Nocturnal Wonderland, or returning home to Dirtybird Campout in the fall, it has been hard to miss him. After this massive year for Sacha Robotti, I felt a follow-up chat would be in order, so check it out below!
Stream the Dirtybird BBQ Secret Sauce Mix by Sacha Robotti on SoundCloud:
---
You've officially gone all in and made California your new home. Were you nervous about making the jump to living here full time?
Sure, it was and still is a huge effort, but I feel it was the right decision.
Did you bring anything with you from Berlin that would be hard to find here in the US?
Yes, my studio gear and the computer!
It seems like there wasn't a major festival here on the West Coast that you didn't play at in 2016. Are there any that you have your eyes set on next?
I'm probably going to play Desert Hearts in 2017, which I'm very stoked about! I'd love to play Movement Detroit and Symbiosis next year as well. I'd also be down to play the same festivals again that I played this year lol. I'm so thankful that I was part of these events, and I had such a great time there: Dirtybird Campout, Burning Man, Dolab @ Coachella, LIB, EDC.. one love to all of you who helped me get there and play my music for the people!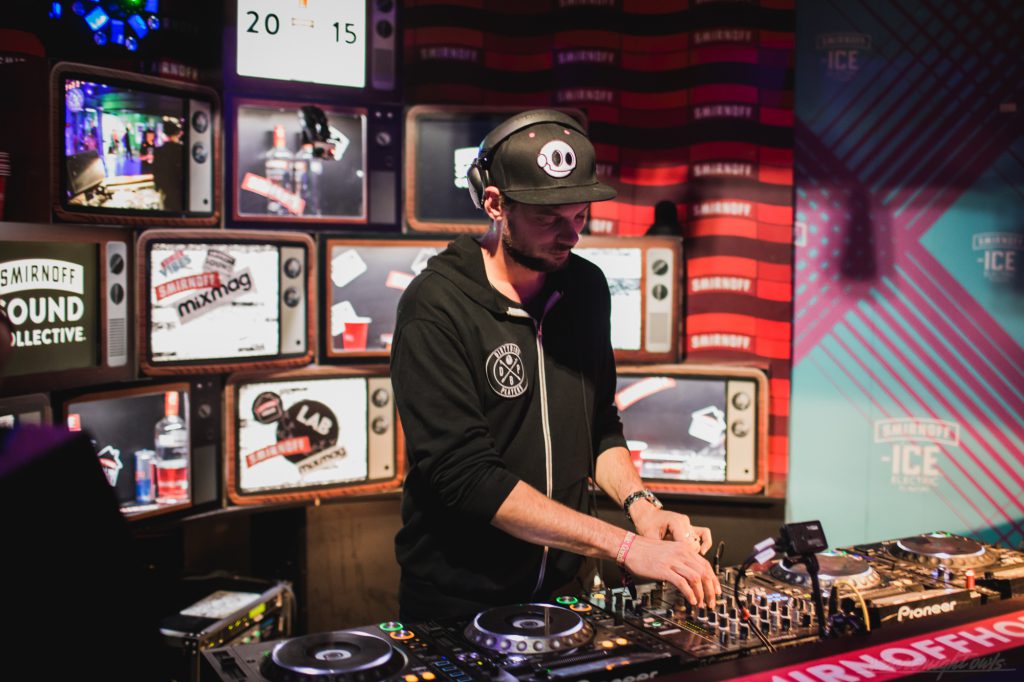 Last time we spoke you mentioned your upcoming release with Kevin Knapp, the 'Stay With It EP', as well as your "neo-post-pre-pseudotrance-bass-track" track "Girl Scout Cookies". How have those productions been received by fans since their release?
I'm very happy how my tracks have been received here, be it in terms of fan love whenever and wherever I play them, or charting (Girl Scout Cookies was #1 Beatport Electronica). I also feel honored that record labels I respect are interested in releasing music of mine. In order to have an outlet of my own, I'm looking into setting up a my own label for my Robotti productions that other labels are too scared to sign.
Speaking of Girl Scout Cookies, do you have a favorite type?
In terms of cookies, I like all kinds especially if there's chocolate in them. In terms of Mary Jane, preferably Indica.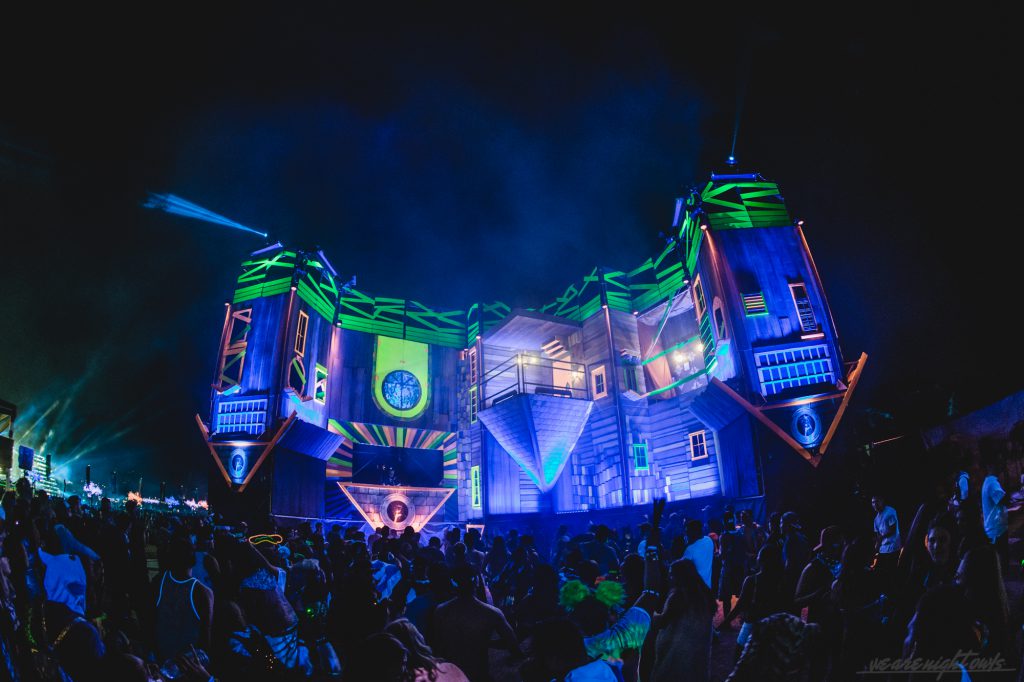 Comfort Zone is a Warehouse Party Series you just brought back after a bit of a hiatus during festival season. Do you plan on hosting them on a more consistent basis going forward or keeping them random?
I wouldn't call it a hiatus at all, as you say. The first Comfort Zone was last January and it went great, but we didn't really have plans to turn this into a regular thing. Now after the second one we're thinking of doing quarterly parties with a small lineup, just me on the bill, or me and 1-2 more, so every DJ gets to play longer sets and the crowd gets to enjoy this vibe. I feel this is a rare thing in LA because most promoters seem to want to cram in tons of DJs on their lineups to pull more of a crowd and because of the somewhat early closing times of clubs, this results in every DJ only getting to play 1-1.5 hour sets, which is not satisfactory for me artistically. The longer I can play the better. This was actually my first impulse for Comfort Zone: to organise my own party, so I get to play longer sets!
Recently you attended and played at Burning Man, can you tell us about your favorite experience at the Burn this year?
The whole experience was amazing, even more so as this was my first Burn! The place is beautiful and raw, and it's amazing how everyone who attends the event is involved in it. I went there early to help build Camp Charlie, who provided me with support and a ticket for my first Burn. I spent most of the time on the Playa with my girl and adventured out day and night, it was magic!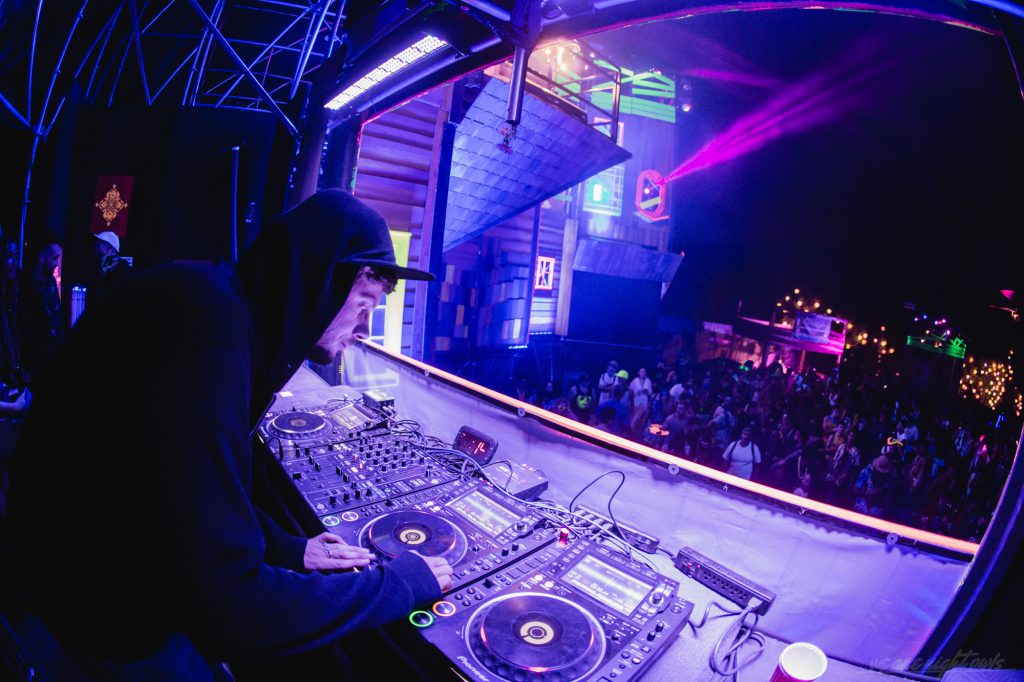 From Burning Man to Nocturnal Wonderland, you played two unique venues that are both experience driven events. Did the process behind your track selection differ much between the two?
Yes, for sure! I had great fun during my Burning Man sets, I think I played 6-7 times and every set was different. My highlights were playing at the Pile Palace (which is a camp related to Desert Hearts), on Charlie The Unicorn Art Car, on this art car that looked like a forest b2b with Diva, and during a dust storm at Beats Boutique. I met an old school friend there who I hadn't seen for literally 17 years, he recognised my music in the dust storm and suddenly his face popped out of the darkness, it was unreal. I'd say you can pretty much play anything you want at Burning Man, the crowd is very open, honestly it doesn't matter what you play as long as you love it.
Not to say that, in comparison, the crowd at Nocturnal wasn't open, but people probably came to see me play with more of an expectation about my track selection. It was great fun to play at Nocturnal too, mind you!
"Broke The Law" is a fun, funky track that you worked on with Justin Jay. Have you ever actually broken the law and if so, what law did you break?
No comment, "sorry not sorry!"
What can fans expect from Sacha Robotti in the rest of 2016?
I'm releasing my second single on Insomniac Records, this one is called "Plant The Seed," and it features vocals by p.keys, the release should hit quite soon! January's going to see a monster EP on This Ain't Bristol ft. Slowbody, the title track "Elephant Man" has been getting great feedback! Also, I'm in the studio a lot right now, as I'm working on an EP for my friends at Desert Hearts. Also, my goal for 2017 is to release an EP on Dirtybird if Claude Vonstroke lets me haha, I mean everyone I know wants to do release on this label, so I have to work extra hard to push through. Love him and he's been very supportive of my work and me coming to California, so I want to say thank you with new music for his label.
Furthermore, I'm playing Minimal Effort in LA for New Years Eve! And there might be another Comfort Zone at the beginning of December. Stay tuned…
What were you dressed up as on Halloween this year?
A Dalmatian! My girl was Cruella Deville. I'm the one that she decided to not turn into a coat.
---
Connect with Sacha Robotti on Social Media:
Facebook | Twitter | Instagram | SoundCloud
Photo Credit: Troy Acevedo/We Are Night Owls – Website | Instagram