REZZ took us to a galaxy far, far away on the Seattle stop for the Mass Manipulation tour
---
REZZ landed in Seattle for a two night stop at Showbox SoDo on her Mass Manipulation tour last weekend. It was an epic adventure into her hypnotic, weird, and mesmerizing world showcasing her unique sound. The tour was a breath of fresh air in a scene currently being dominated by recycled and uninspired sounds.
REZZ's sound is cohesive, industrial, and hypnotic.
Unexpectedly, she took us on a journey through some harder track selections. Seattle loves its bass music, so when a dubstep-inspired remix of a heavy metal song came on, it made the crowd go wild. Her set list also contained essentially every track on her new album, plus we were treated to some of her older productions as well.
REZZ didn't tell an explicit story with her set, but for 90 minutes she took us on a well-crafted journey that created an atmosphere that was the perfect balance of relaxation and rage.
After seattles shows I don't think the DJ table should ever be skirted bcuz it has been rly funny watching all ur vids n pics w my stick legs floating n hopping pic.twitter.com/JmWWw9nwRb

— ᴿᵉᶻᶻ (@OfficialRezz) October 23, 2017
The way REZZ carries herself while on stage performing feels extraterrestrial.
There was no cloth on the table where she stood, so you were able to see the full LED wall behind her. One added benefit was that it felt more personal because you were able to see more of her behind the decks. The separation between performer and fan was significantly reduced, and that made it all the more apparent that she put her heart and soul into crafting a well-made tour. Seeing REZZ bop up and down playfully to the music made us connect with her even more.
Another pleasant addition, or in this case a reduction, was only hearing her talk a few times during her set. In a world where it seems like mainstage DJs aren't allowing the music to carry the party on its own merit, this was another breath of fresh air.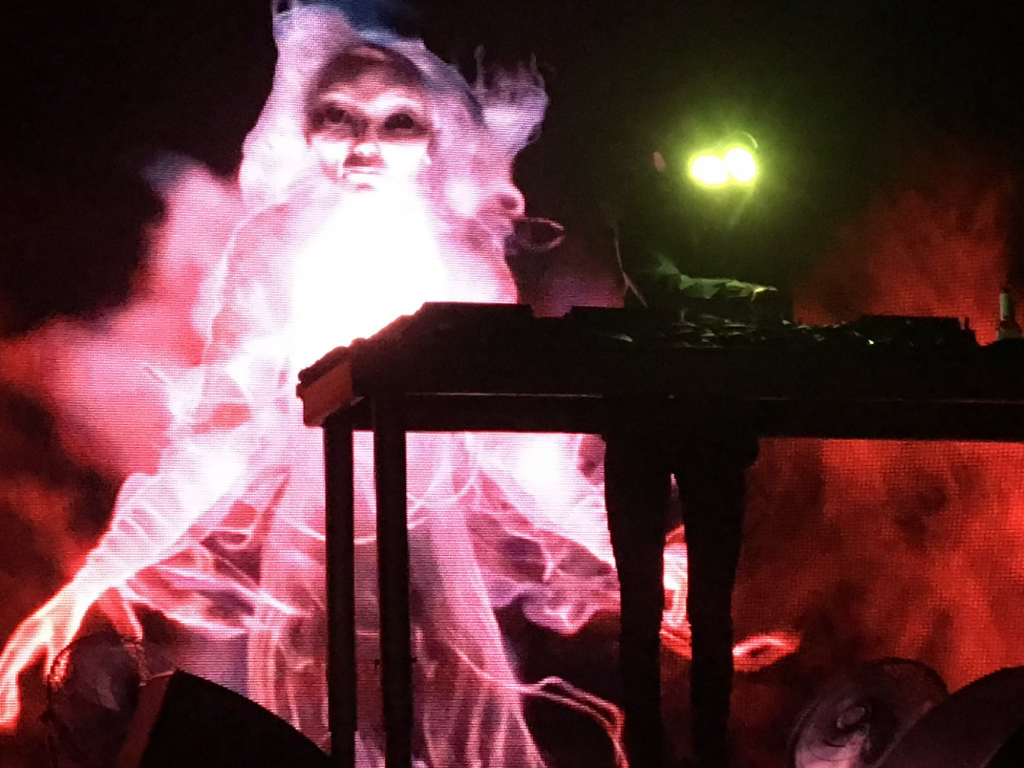 REZZ's show is carefully crafted to preserve the atmosphere that she was aiming for.
This left only a small amount of room for setlist changes for this current tour. With that said, Mass Manipulation is absolutely worth seeing if you weren't able to catch Space Mom during the summer festival season or if you're a dedicated member of The Cult of REZZ.
The visuals on the Mass Manipulation tour were perfectly paired with the music. We got to see the animated video that was paired with the upcoming comic book launch. Other exciting scenes included an alien, creepy faces pressing their way through a warping wall, and a ghost-like witch creature that sent chills down my spine.
In addition, there seemed to be a theme of red, white, and black when it came to the warped and hypnotizing geometrical shapes and illusions for the main visuals. At multiple points during the set, I could only stare at the stage in awe at what I was witnessing.
Showbox SoDo itself was a breeze to get through and navigate.
There was a brief metal detector search after emptying our pockets, and the box office was a quick stop to get our tickets. Immediately upon entering, we noticed how well balanced the acoustics were for the show. Friends who I met at the venue described how previous shows would traditionally turn up the sound to much louder levels during the headliner, but this show seemed to be an anomaly in that respect.
The Sunday show we attended didn't sell out compared to the previous night. I talked with some people who went to the Saturday show, and they all agreed that there was plenty of room to dance, which is nice compared to a crowded nightclub. The venue had a separate section for the bar, but it still provided a good view to the stage. The area wasn't dimly lit enough for my tastes to hang around it for long, as I felt it took away from the ambiance coming from the light show at the stage.
Zeke Beats opened the Seattle stops on the tour, and I enjoyed his original productions much more than the other heavy bass tracks that he played.
I would have preferred a more appropriate genre-aligned opening act, which is something that I think a lot of tours and club shows miss these days. It was comical when Zeke Beats held up the beat machine he was using, displaying it pridefully. I personally felt it was perhaps more gimmicky than artistically flavorful during his set.
During the opening set, we did try to search for a merch booth, but it didn't appear that there was one on our stop of the tour. It would have been fun to pick up a Mass Manipulation shirt or one of the glow in the dark sweatshirts as seen on her online store.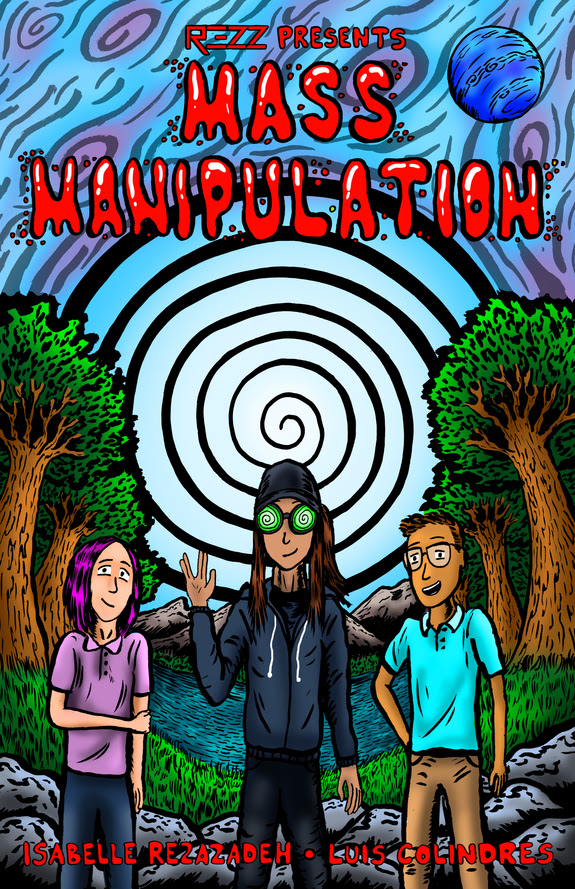 Moving through the crowd to get around was much more pleasant in the back than the front, I generally find.
The dedicated fans donned their REZZ gear when they arrived; there were some wearing replica versions of her signature LED glasses, others wearing Mass Manipulation shirts, and plenty wearing hypnotic inspired clothing.
Toward the back of the room, I found the ravers proudly displaying their SpiritHoods while gloving and orbiting. Several times through the night I was positively interacted with people in the crowd who were spreading love and enthusiasm for the show we were witnessing. The vibes could not have been more pleasant after moving further back in the room.
Overall, if you have any interest in her music, then you should absolutely check out what REZZ has to offer as an artist and performer.
There's a good reason why she's signed to mau5trap and I think she fits their vibe perfectly.
When we finally get to colonize space in the future, it's clear that REZZ will be our music ambassador when we inevitably contact other life forms.
Make sure to catch REZZ on her Mass Manipulation tour in a city near you!
---
Follow REZZ on Social Media:
Website | Facebook | Twitter | Instagram | SoundCloud