Few pioneers of trance music still produce artist albums with the quality and emotion that Kyau & Albert deliver.
---
The German duo Kyau & Albert have been DJing and producing for over 20 years together with an impressive discography of trance music. Matching Stories marks their fifth artist album release containing 14 emotional dance music tracks that are perfect therapy for the heart and soul. The album is a journey through the joys and heartbreaks that we experience as humans.
Ralph Kyau and Steven Moebius Albert's Matching Stories is worth the listen for any trance fan. The album is out now – pick up a signed CD with lyrics booklet or stream Matching Stories on all major digital outlets. Don't forget to subscribe to Kyau & Albert's monthly podcast, Euphonic Sessions, to listen to their top trance track picks.
Stream Kyau & Albert – Matching Stories on Spotify:
---
Matching Stories starts off with fan favorite releases, gets experimental with new elements, and ends with classic Kyau & Albert trance tracks.
"Memory Lane" starts off the album with soothing vocals and melodies that bring us back to powerful nightclub memories. The build up releases into a dance floor hit that feels like classic Kyau & Albert tracks such as "Are You One Of Us?" and "A Night Like This". The next track, "Mein Herz", flawlessly transitions between German and English lyrics by Steven with heartbeat-like bass. The vocals transcend either language; you can identify with the heartbreak one feels after expressing interest in someone. "About The Sun" originally debuted at ABGT150 in Sydney, Australia and has been updated to match the album listening atmosphere and fits perfectly.
Matching Stories features several collaborations, including "Love Letter from the Future" featuring vocals by Adaja Black. The song delivers heart-wrenching vocals in the breakdown that will bring tears to any trance family member. The synths that follow are uplifting and empowering, even though it's not traditional 138BPM.
"Bring You Back" with Jeza has haunting vocals that I can best describe as Kyau & Albert's take on the track by Armin van Buuren feat. Sharon den Adel – "In and Out of Love". Finally, "Sleeping Lions" featuring In Gray combines funky bass with powerful synths and sultry vocals for this feel-good track.
"Trace" was featured on the A State of Trance 2017 album and is perfectly placed in Matching Stories. While simplistic in its lyrics, the combination of the track along with the vocals packs a powerful feeling found in Kyau & Albert's emotional dance music. The middle of the album transitions into experimental tracks with funky and groovy sounds. "Spüren" is the most creative and steps out of the sound you typically hear from the duo, including additional German lyrics found on the album. "Changes" continues the experimental segment of the album and is a track I hope to hear in a club lounge soon.
"What You're About to Burn" hits with groovy house vibes paired with Steven's poetic voice. "DeLorean" brings us back to the future with its leading funky bass lines and then brings us back to euphoric trance vibes for the rest of the track.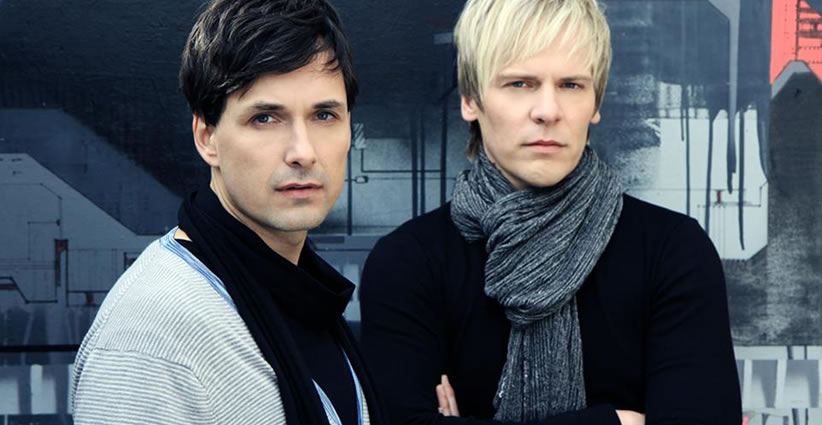 Overall, Kyau & Albert's new album Matching Stories impresses as a long-time fan of the duo.
Standout track "Gamla Stan" features vocals by Madeleine Wood and is a collaboration with Francesco Sambero. The catchy piano paired with the driving bass sound was perfectly made for dark and memorable trance nights in clubs. In addition, the breathtaking production on the track "Wanderlust" rivals Ferry Corsten's Gouryella alias; it wouldn't be surprising if he were to feature the song in upcoming sets. Rounding out the album is "Meteorite" and is a chill track full of space, wonder, and relaxation, perfect for the album outro.
The tracks on the album range from their emotional trance classic sounds to experimental new favorites. There are very few left in the scene that produce true artist albums that are conceptually realized and cohesively sound. Listen to Matching Stories at home for personal listening and then make sure to catch Kyau & Albert at a club or festival near you.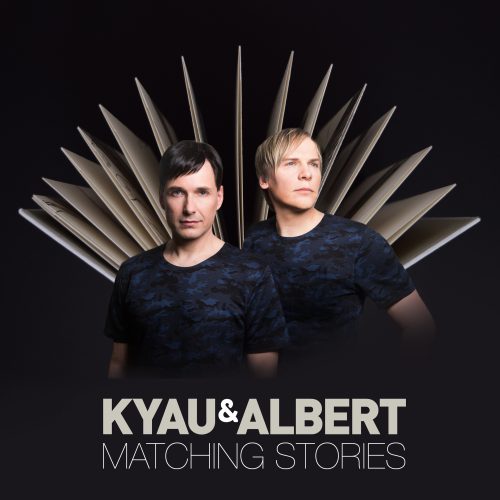 ---
Kyau & Albert – Matching Stories Track List:
Memory Lane (2017 Album Version)
Mein Herz
About the Sun (2017 Album Version)
Love Letter from the Future [ft. Adaja Black]
Trace
Bring You Back [ft. Jeza]
Spüren
Changes [with Hello Machines]
What You're About To Burn
DeLorean
Sleeping Lions [ft. In Gray]
Gamla Stan [with Francesco Sambero ft. Madeleine Wood]
Wanderlust
Meteroite
---
Follow Kyau & Albert on Social Media:
Facebook | Twitter | Instagram | SoundCloud | YouTube