'Gouryella – From The Heavens' gives fans an exclusive look into the life of Ferry Corsten with tour footage, industry commentary, and behind the scene processes

---
With its range of hi-definition, eye-popping visuals and a soundtrack that will send goosebumps flooding through your body, 'Gouryella – From The Heavens' explores the highs of a monumental year for one of the most loved aliases in trance. The film chronicles the massive cultural influence that Gouryella set in motion across the scene with its early sound, inspiring and drawing praise from names including Markus Schulz, Armin Van Buuren, MarLo, Cosmic Gate, Dim3nsion, Paul Oakenfold and Above & Beyond throughout the film.
Why are we here? Where do we come from? Who created us? Ferry Corsten has always been very intrigued by the idea of creation, which is the inspiration for the Gouryella show. We all think we have an idea, but no one can know for sure. The word Gouryella means heaven and his track "Anahera" means angel. In developing and building upon this theme, Ferry Corsten uses the Gouryella project and live performances as a platform to pose these questions. It delivers an introspective presentation bonding both music and visual artistry that stands apart from any other dance music project performed before.
Stream Ferry Corsten presents 'Gouryella – From The Heavens' – The Documentary on YouTube:
"Telling a story through music is one thing. Telling a story through photos, video and a narrative is another. I'm very excited that I'm able to bring this documentary onto the stage and take my fans with me on a journey behind the scenes and through the process that is Gouryella".

– Ferry Corsten
The documentary divulges interesting tidbits and facts about Ferry Corsten that fans will want to learn. Markus Schulz reveals that his friend hears the melody to a track before even beginning work on it. Yes, Ferry Corsten hears the music all in his head before he even touches the keyboard! If you could put a USB port in his head and transfer it to a computer, the track would already be finished. It's rare to see someone who envisions productions so clearly, while is also able to put pen to paper and bring the music to fruition. He is truly one of the most brilliant minds in trance music and his ability to craft stunning pieces of musical artistry becomes wildly evident when you listen to his tracks.
'Gouryella – From The Heavens' explores the history of the impressive trance alias

In 1999, Gouryella was born as a dream collaboration between Ferry Corsten and Tiesto. They made three timeless trance tracks together, including "Gouryella", "Walhalla", and "Tenshi" before decided to go their separate ways after a few years. Instantly, the world was faced with a dark cloud as they had lost out on a brilliant blooming project that set an example of trance perfection. Their productions were dripping in big synth melodies that fans resonated with on a level that would not be seen again for almost 15 years. Celebrated artists like Above & Beyond said the wildly unique and infectiously powerful sound had a huge influence on them.
In 2015, Ferry Corsten returned as Gouryella with the release of "Anahera" and was eventually voted tune of the year on A State of Trance. The trance scene was instantly transported back into a world where gorgeous melodies stole the limelight with an emotional and powerful drive. With events like Dreamstate revitalizing trance, a new track by Gouryella felt like it arrived at the perfect moment. It catapulted into the hearts of both old and new trance fans alike, igniting passion for the classic trance vibe and sound. Careful to preserve the perfection that is Gouryella, Ferry Corsten wanted to create something that had true meaning behind it. The result was a full on sensory inspired performance that would take his fans on a journey of divine exploration.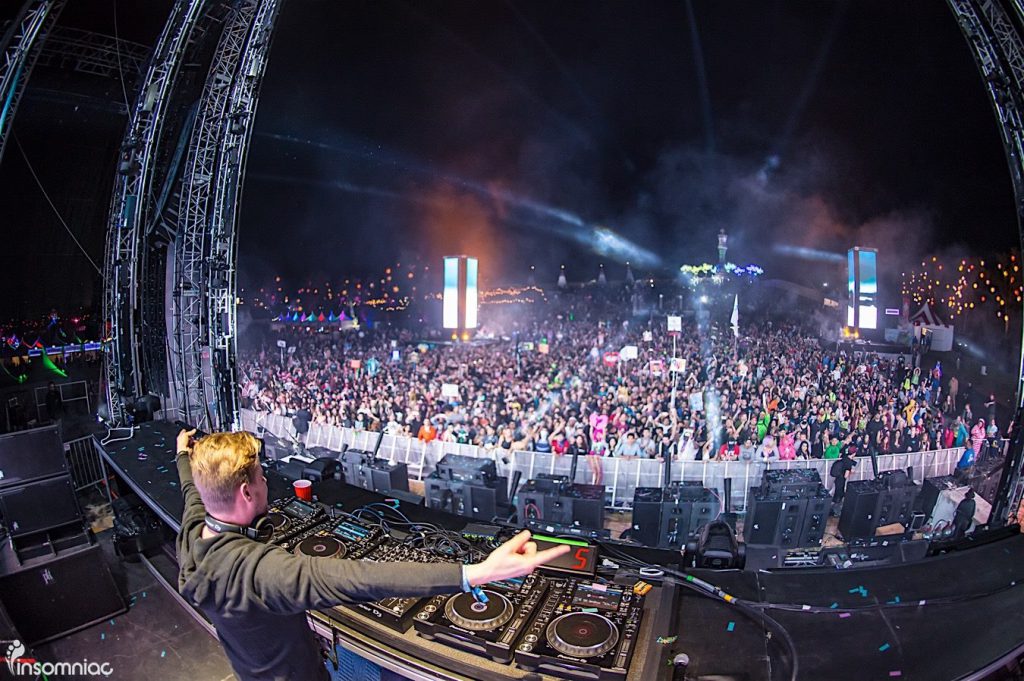 With the resurgence of emotional trance music, the documentary discusses the future of Gouryella

I can tell you from my own experience that after attending a Gouryella show, you will never look at trance the same way ever again. Standing among a crowd of thousands, allowing the soundtrack of heaven wash over my soul, as tracks like "Ligaya", "Neba", "Anahera", "Drums A Weapon", "Voema", and "Dopamina" sweep swiftly through the speakers and into my heart, my life would forever be changed. In those moments I felt closer to my higher power than ever before. The music was my link to the mystery of the great beyond and I was experiencing emotions that I have never explored before. The beauty of every beat and the connection that I had with the melody was something that will never be duplicated.
Ferry Corsten reveals in the documentary to fans that he is not sure how much longer the live show will go on, but that he will return every year with a new Gouryella single. Only a limited amount of Gouryella shows remain in 2017, so make sure to catch Ferry Corsten play while you still can! The remaining dates include Tomorrowland in Belgium and the premiere of Gouryella 2.0 at Transmission in Melbourne and Prague.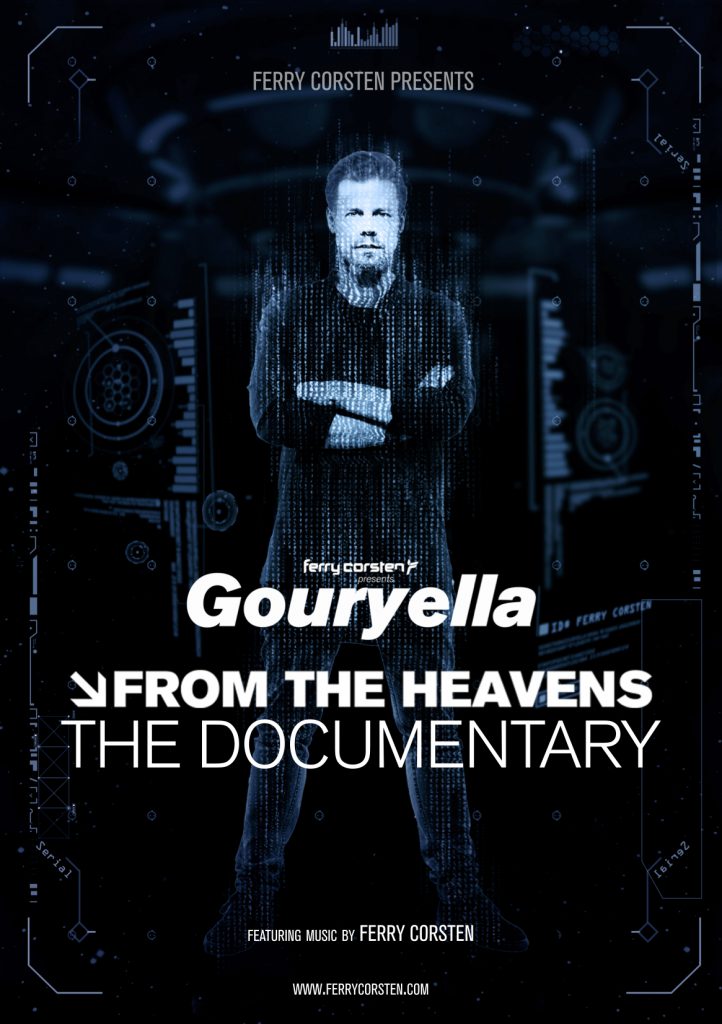 ---
Follow Ferry Corsten on Social Media:
Website | Facebook | Twitter | SoundCloud