Get to know Atlanta, Georgia's trance aficionado Type 41 in this week's Artist Spotlight!
---
Type 41 began his electronic music career at the age of 19 when the draw of dance music sparked a passion that he simply could not deny. With inspiration in tow, he began to explore and solidify his own signature sound that resulted in a blend of euphoric, orchestral beats, emotionally driving and wildly uplifting. Type 41's style has been compared to the fusion of such producers as Andy Blueman and Daniel Kandi, culminating into a string of massive tracks such as "Never Forget You", "Destination" and "Mythology". Over the last several years, Type 41's signature sound has built an impressive repute of original productions and remixes that have landed him support from some of the industry's leading trance and progressive performers including Armin van Buuren, Aly & Fila, Sean Tyas, Daniel Kandi, ReOrder and most recently Solarstone and Mark Sherry.
In 2011 Type 41 earned the unique opportunity to work with one of the industry's more distinguished signers, Tiff Lacey. Together they produced one of Type 41's most popular tracks to date, "Never Forget You" which garnered the support of many well-known DJ's around the world and from the looks of it, will go down in history as the one that put Type 41 on the map. During the 2013-2014 transition, Type 41 would hit his stride to see his track "Destination" landing on one of the most beloved trance radio shows on the planet, A State Of Trance: Episode 623. But that was just the beginning! Soon, Type 41's track "Mythology" would receive the remix touch by electronic dance maestro Dimension, ultimately making its way on to one of the industry's most illustrious CD mix compilations, 'ASOT 2014' mixed by Armin van Buuren, as well as hitting the airwaves on episode 662 of A State Of Trance.
Launching his very own sub-label called Digital Euphoria Recordings was yet another gold star added to an already impressive resume. With record label in tow, Type 41 plans to continue to release material that caters to the expansive club scene, with a focus on both uplifting and orchestral elements alike. With 2017 just now gaining steam Type 41 has already built an impressive career that includes everything from playing support for trance mega stars Alex M.O.R.P.H. and Photographer as well as keeping trance addicts up to date with the latest and greatest trance tunes as he reaches his 150th episode on his very own radio show and brainchild, Digital Euphoria Radio. With such a colorful and impressive history and as one of the key players in the ever-growing trance scene in Atlanta, Georgia, with affiliations alongside the Unity Events team, I simply had to catch up with this impressive musical maestro and get the inside scoop on everything that defines Type 41!
Stream EDMID Guest Mix 051 || Type 41 on Mixcloud:
---
What was your inspiration in becoming a DJ?
I have always had a passion for music, from a very early age. While many kids were outside playing, you would usually find me listening to music on my cassette player rewinding and listening to a song on repeat. This eventually lead to me learning how to play the piano at age 11 where I would spend hours playing. When I was in high school, I eventually found myself playing the popular game 'Dance Dance Revolution' and just instantly fell in love with all the music on there. About two years into playing, I had eventually found myself wondering "I wonder how hard it would be to make this music" and how cool it would be to have a song featured on it. So then it began, my journey into what would become one of the most memorable journeys in my life! Hours of research, what programs, plugins and samples I would eventually need and lots and lots of practice, later I eventually gathered the tools needed and began producing.
A few years later I found myself listening to a CD with a friend of mine and I was instantly hooked on it. The CD in question was none other than "Tranceport" mixed by the legendary Paul Oakenfold. It was this album that made me fall in love with Trance and I wanted to produce that sound! Over the years I have listened to so many genres in the EDM world from trance to hardstyle, progressive to drum n bass. But I have constantly found myself in love with trance no matter how many times I listen to it. The melody, the energy, it all blends into a beautiful symphony of sound! Because of this, I sought to produce trance on a level to which I can share with the world. Inspired by artists such as Armin van Buuren, Sean Tyas, Paul Oakenfold, Alex MORPH and more, I used these inspirations to fuel my passion!
Eventually, I produced a song that I liked enough to send to a label and it actually got signed. The song was called 'Serenity' and this was signed by Echelon Records. Interestingly, though, this is where my name comes from: The 41st song I produced was the first one to get signed, thus the 41 became iconic in my own life. To this day, however, I could not tell you how I came up with the word "Type" as it just rolls off the tongue easily.This, finally, leads us to when and why I became a DJ. The first show I went to was Armin van Buuren in Los Angeles when a friend asked me to go with her. After witnessing the most memorable show of my life, I knew right then and there, I wanted to do what they do. Get up there in front of the decks and share the beautiful world of trance with everyone!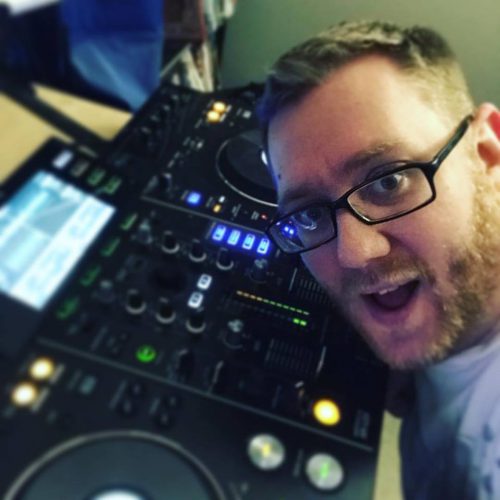 Having a specific "sound" is important in the EDM world. What would you describe your sound as?
My sound is always evolving. However, one thing you can always catch in one of my songs are my melodies. I pride myself on making melodies that are memorable and you will find yourself humming for days! My melodies are usually accompanied by a backing piano or pluck counter melody to help bring out the beauty in any track.
If you could play a b2b set with any artist, who would it be and why?
Armin van Buuren. Now before you start thinking "Well that's a given, anyone would want to back to back with him" I have an emotional reason behind this. Armin has been and still is one of the biggest inspirations in my musical career. His music has helped me get through some very rough times in my life and it would be an honor to play with someone whom I have an immense amount of respect for.
Do you have a favorite event that you've been able to play?
My favorite event actually happened recently. In September of 2016 I had the honor of opening up for another inspiration in my music, Alex M.O.R.P.H. Before the show I got to meet up and talk and even have dinner with this guy and he is such a down to earth person and so nice that made opening for him even more stressful for me. This set is my favorite because I got to spread my wings a little and play a genre I've never had the chance to do, which is progressive. Playing an opening set at 126-128bpm is a difficult job and I had the chance to test my skills. I can't take credit for that, though. I had help from a couple of close friends of mine and spent some time gathering music, with their help, and put together the best set I could. In the end, it paid off as the crowd was so thoroughly enthralled that even Alex himself said to me "Good job, you didn't tire them out". I felt so accomplished that night!
Check out my review of Alex M.O.R.P.H. at WildPitch Music Hall right here!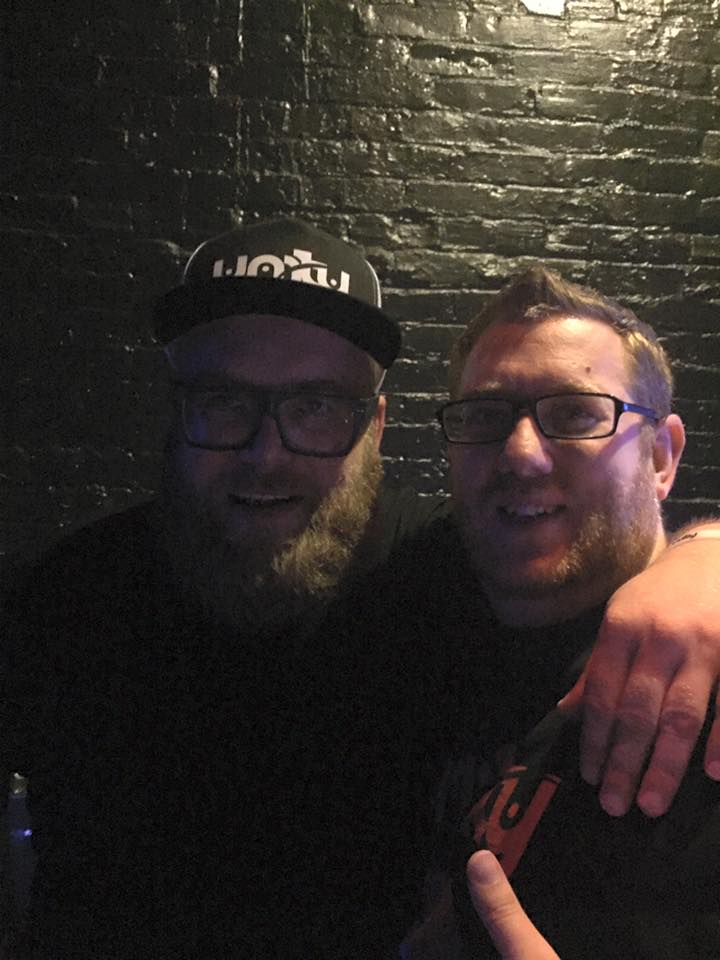 What about the Electronic Music Scene specifically speaks to you?
Truthfully, the unity that comes with the scene. No matter who you are, what walk of life you are from, culture or religion, the beautiful thing about our culture is we can come together under one banner to just be one!
If you could pick 3 artists to listen to for the rest of your life, who would they be and why?
Darren Porter, he has a unique sound that delivers energy and euphoria in one mix.
James Dymond, as someone who has gotten support in my Tune Of the Year mix, his sound will always have a place in my personal collection.
Aly & Fila, their passion for music has not changed despite their immense popularity and they continuously produce some of the most beautiful music today!
Which artist was your introduction to Electronic Music?
The one person who single-handedly got me into music and wanting to produce it, Paul Oakenfold.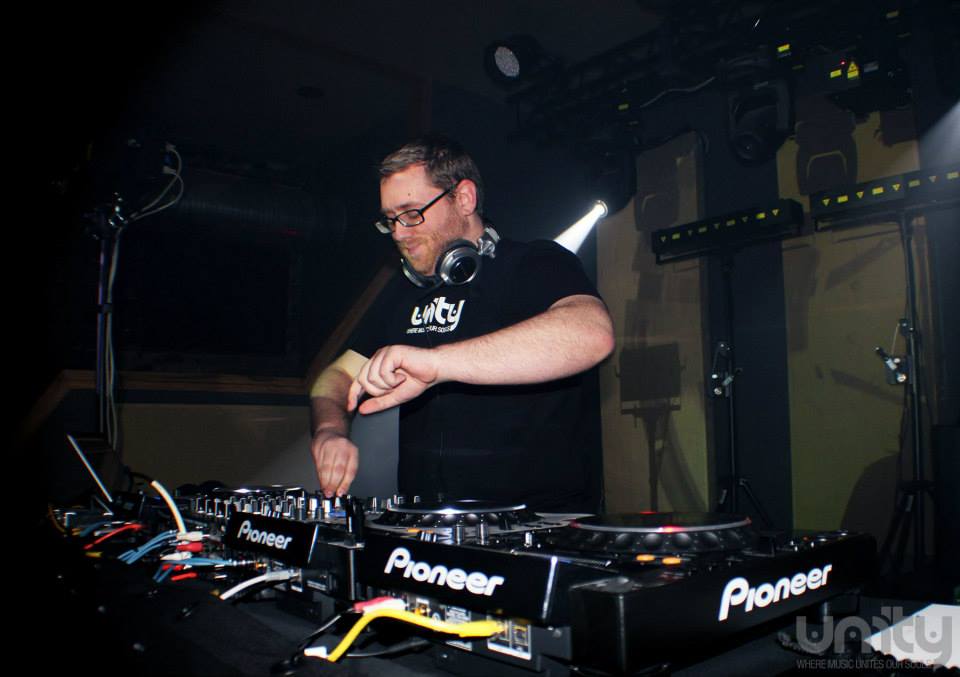 What is your favorite event that you have attended?
Aly & Fila at Opera Nightclub in Atlanta! Not only did I get to see one of my all time favorite artists perform, but my best friend opened for them! Truly a night to remember as both took the crowd on an unbelievably unforgettable journey!
If you had to pick, do you prefer DJing or producing more? And why?
This question does not have a preference, I could never pick between the two, they are both staples in my life!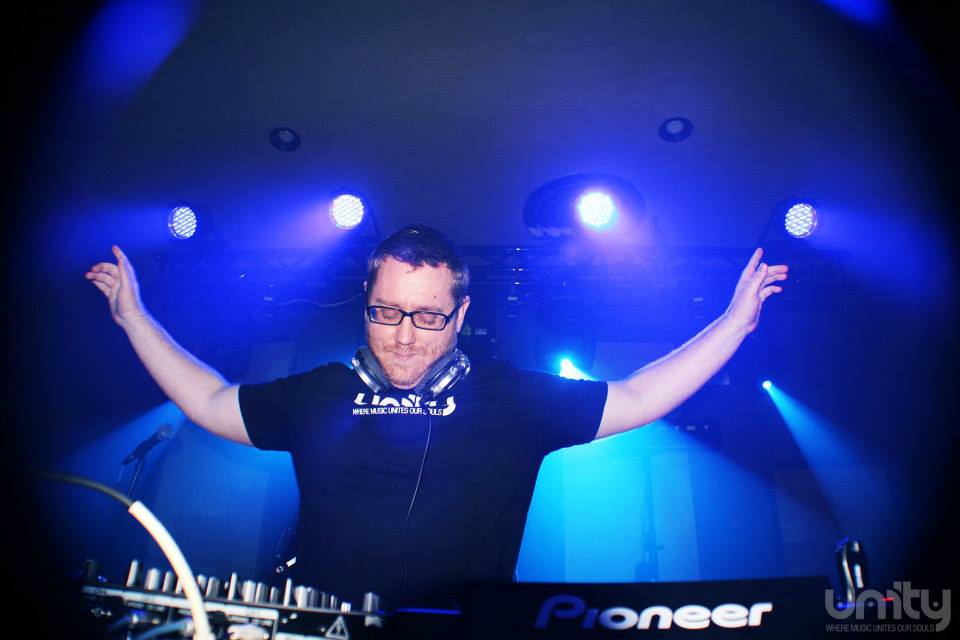 Let's talk about Digital Euphoria Recordings. What are some of the challenges and rewards that come along with being a label boss and how has it helped you grow in your career?
Oh wow. The great thing about Digital Euphoria Recordings is I am always faced with challenges and I continue to learn things every day! The first challenges were going through the vast collection of demos we receive weekly. It is always difficult for me to say no to people. I remember the struggle I went through sending demo after demo to labels and receiving either a "no" or no answer at all. It is incredibly disheartening. But I set out with a goal in mind with DER: Any demo that comes to us and we reject it, my A&R Team or I will always give constructive feedback. Artists will never learn how to improve themselves if they don't have any direction.
The community built around trance is built on a foundation of love and respect. I respect any and all artists who have the courage to showcase their talents, if I can help nurture that talent and help them grow into something, I will do it! This has helped me grow as a person and to help me better understand the industry and the artists within. The biggest rewards are to see the fruits of someones hard work and be asked if they can showcase it on my label. It is a truly humbling experience!
As the man behind the amazing Digital Euphoria radio show, there is a lot to be said about your understanding and passion for everything that is trance. Can you give us an inside look as to what it takes to put together the perfect episode and the struggles involved with staying current and fresh as each episode is prepared?
Digital Euphoria was founded to take the listener on a journey of euphoria. There are hundreds of shows out there that play the same music, so I had to hunt for something that would make my show different. Digital Euphoria would not exist without the listeners, and I thank them every week for listening. That is why I always have a voting poll so they could help guide the direction of their journey by selecting the song they want to hear again in the next episode, aptly called "Euphoric Favorite". This feature has lead to several episode specials being named "The Euphoric Favorite Special" which is an episode dedicated to the fans and features only the tracks that they have voted to hear again throughout the year.
The other thing I enjoy doing now, which was a recent change, when I record my voice into the show I would edit and cut parts that were either bloopers or simply idle banter. Now, to remain as candid as possible, whenever I get tongue-tied as it were, it will be aired on the show. I feel as though it adds a human element and gives the show almost a comedic element. The struggles with the show is going through the mountains of promos and songs I buy. Finding the right song to mix when and where in the show is always a difficult journey. From picking the intro track to deciding which tune deserves the "Tune of The Week" is always hard as every song I play is amazing!
What's in store for your fans for the beginning of 2017? Any surprises or new releases coming up?
I have several new releases coming up, a big announcement coming soon and some travel plans in store
Finally, what is your favorite ice cream?
Mint. Chocolate. Chip. *drops mic*
---
Follow Type 41 on social media: