Welcome to The Launch, EDM Identity's weekly playlist series made up of fresh tracks that we love.
---
Music connects each and every one of us, whether you are listening to trance, house, dubstep, or any other genre, we are all one with the beat. Exploring new genres and artists is a crucial element to falling deeper in love with music and opening doors to new experiences in life. Every week we will be taking you on a journey of musical discovery, highlighting five new tracks that we are currently tuned into. This week's edition of The Launch is presented to you by…Maria Clinton.
Maria's Blurb:
Choosing tracks for this week's edition of The Launch was incredibly fun for me as there were so many amazing trance productions that hit the airwaves the past couple weeks. The tracks that I have chosen are from some of my favorite trance artists and tracks that I simply cannot stop listening to. These are the ones that spark energy into my daily routine and works of art that simply should not be ignored as they are the musical masterpieces that I believe will be on countless numbers of track lists all throughout this festival season. So strap yourself in all of my trance beauties, and get ready to go on a journey full of unbridled energy, uplifting passion, glorious melodies, and infectious rhythms!
The Launch || Volume 029
---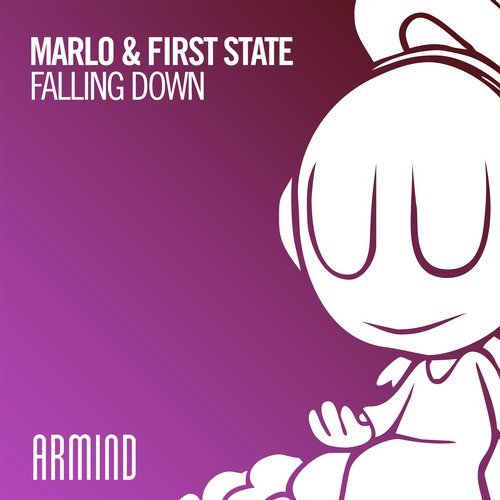 5. Falling Down – MaRLo and First State
MaRLo – Facebook | Twitter | SoundCloud || First State – Facebook | Twitter | SoundCloud
Let's kick off this week's edition of The Launch with an incredible new sing-a-long trance track from MaRLo, the superstar from down under, and chart topping dance floor anthem golden boy, First State. This collaboration was one that was written in the stars as "Falling Down" has already made it to the Beatport Top 10 within a week of its release. Released on Armind and exclusively featured on Armin van Buuren's 'A State Of Trance 2017' compilation, this is a track that you can't help but love. It's a wonderful nod to the creativity and style of a couple of wildly talented men, setting the bar for many more to follow, all the while reminding our community that mainstream trance deserves the spot it has earned in our precious scene. With a heavy bassline, meaningful lyrics, an infectious melody, and a vibe perfect for the main stage, "Falling Down" is the perfect tune to sing along with your closest friends or among thousands at your favorite festival!
We caught up with MaRLo shortly after his incredible performance at Dreamstate SoCal 2016. Check out our featured interview with MaRLo right here!
---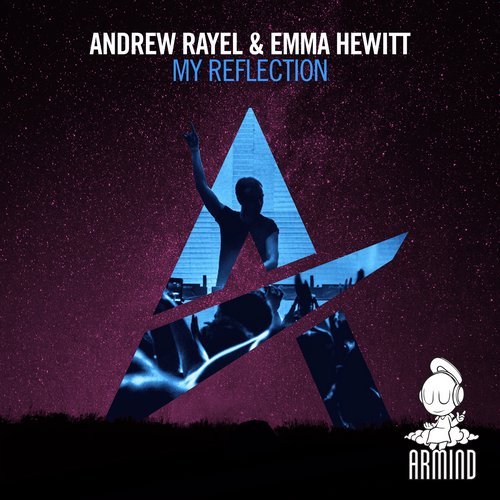 4. My Reflection – Andrew Rayel & Emma Hewitt
Andrew Rayel – Facebook | Twitter | SoundCloud
Our "Modern Day Mozart" is at it again, and with "My Reflection" released just a few days ago on Armind, Andrew Rayel reminds us why he will always stand out from the pack, forging his own path with a sound that is unique and with a passion unmatched by most. What I love about any Andrew Rayel production is that when you hear something new from his wheelhouse, you instantly know that this is a track that has Andrew Rayel's own special vibe written all over it. Combining heartfelt and angelic lyrics, dished out by the ridiculously talented Emma Hewitt, with choppy synths layered with A State Of Trance flavor, Rayel lifts you to heights beyond the cosmos, pulling out the feels from anyone who lays their ears on this wonderful piece of work.
"My Reflection" Lyrics:
All these faded pictures I save
In the corners of my mind
They call in waves to take me away
I won't be back tonight
And I breathe the signs that we left behind
When I dream, those nights
Will always be mine
And I feel as years unfold, oh
That we are still connected
To those days when we were young, Oh
And you're my reflection
And You Are
You Are My Reflection
---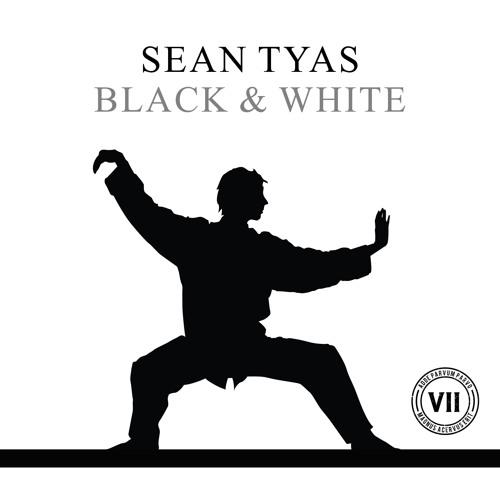 3. Black & White – Sean Tyas
Sean Tyas – Facebook | Twitter | SoundCloud
Let's switch gears and move away from the mainstream side of trance and pump up the energy even more with a track that marks the newest chapter in the life of Sean Tyas! The best words for his latest gift to the trance universe would be "Holy moly, this one gets those dancing feet moving on a whole new level"! With a gradual build dropping into a sea of pulse pumping beats, the insane tempo, high-powered intensity, and unique characteristics of this track reveal just how masterful Sean Tyas is as a creative artist. Blending both tech and psy elements with the perfect balance of dark and light make "Black & White" the crème de la crème of recent trance releases! This one instantly made it into my top 10 trance tracks of all time!
I think a lot of you, especially the ones that know me very well, know me as an obsessed, and possibly crazed, perfectionist in my quest for making music that is always pushing forward in terms of quality and in terms of my own expression. 2017 marks yet another milestone in the shaping of that sound and continuing to try to push myself further than I have ever expected myself to be pushed. My new single, out today, "Black and White", on VII, marks such a milestone to me, in drive, in power, and in exactly where I want to be taking my music. Just like how a martial artist that must constantly practice to achieve his or her next level, I must also constantly be in the learning phase of my production career, always looking to improve, enhance, sharpen, and grow.

– Sean Tyas
---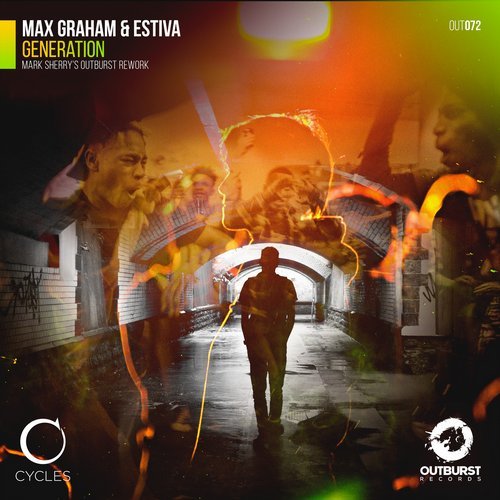 2. Generation – Max Graham & Estiva (Mark Sherry Outburst Rework)
Mark Sherry – Facebook | Twitter | SoundCloud || Max Graham – Facebook | Twitter | SoundCloud || Estiva – Facebook | Twitter | SoundCloud
Mark Sherry's #Outburst500 compilation that hit the airwaves in March, is packed full of exclusive tracks and remixes, including his 'Outburst Rework' of Max Graham & Estiva's recent collab 'Generation'. The track saw its official release just this pack week, so of course, I had to show some love! Mark Sherry has always been and will always be the master of the tech trance genre and with the creative juices flowing he places his stamp on "Generation", paying homage to the original by keeping the incredibly heavy bassline and some of the darkest tones I have ever heard, all the while amping up the wobbly tech synths, and highlighting some wild drum kicks that nod to Max Graham's breakbeat sample. The combination of original samples along with a major hit of tech trance, make me believe that this Mark Sherry remix could just be his "mic drop" to the remix universe. Just like Sean Tyas' track, this one just landed in my top favorite tracks of all time! What a glorious week for music!
---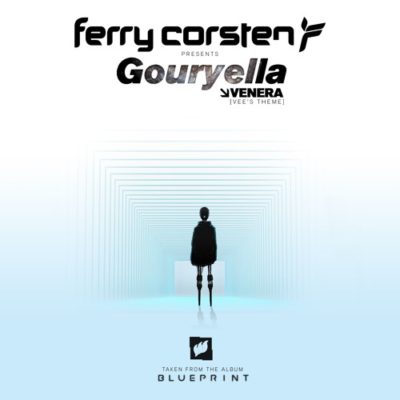 1. Venera – Ferry Corsten Presents Gouryella
Gouryella – Facebook | Twitter | SoundCloud (Ferry Corsten)
Making its premier at Ultra Music Festival just last month, "Venera" or Vee's Theme, was unleashed on the masses, quenching the thirst of Gouryella fans who have been craving for new music from such a celebrated trance alias. "Venera" has found its home on 'Blueprint', the latest concept album with a focus tilting towards the Sci-Fi side of things, from the brilliant mind of Ferry Corsten. Released on April 7, "Venera" serves up a healthy dose of uplift with a soft introspective melody that sets your soul adrift in a sea of happiness and contentment. As the track ebbs and flows, the intensity builds in to a gorgeous crescendo, settling down into a rhythm that remains consistent throughout. I wanted to end this week's edition with this particular piece because Gouryella has become an artist project that I resonate so deeply with. For many, music has the ability to heal wounds, lift spirits, and deliver you into a state of true peace. Gouryella's music has always been my emotional therapy and all that I hope is that when you listen to this track, you are touched as deeply as I am.