House and techno lovers rejoice! Factory 93 will be bringing you some quality beats at EDC Las Vegas' neonGARDEN stage this year!
---
Earlier this month, when we saw that Pasquale had leaked out the new Dreamstate-hosted stage, quantumVALLEY, on Instagram, something else had caught our eye too. In fact, if you look at the post before we mentioned anything about the new trance destination, we mentioned that Factory 93 was clearly the host of neonGARDEN this year. Well, now it looks as if we were correct in our educated guess as today, Insomniac Events announced that their already growing Factory 93 brand will be officially taking over the neonGARDEN stage at EDC Las Vegas 2017!
Already known to Insomniac's biggest fans as a must-attend party for any house and techno lover in Southern California, Factory 93 has exploded in popularity since its first edition last year. After parties featuring acts like Nicole Moudaber, Get Real, and Hot Since 82, we can only guess what stacked talent will be dotting the stage at EDC Las Vegas this year. Perhaps we can look to their last curated stage at Escape: Psycho Circus, which featured Jamie Jones, Richie Hawtin, and more throughout the weekend.
Eric Prydz is actually set up next to take the stage in April for a highly anticipated two-night only affair. Grab information about that HERE! 
Today's announcement, which didn't come as much surprise to Insomniac loyalists, is actually interesting beyond just the music that will be played. Is the branding of quantumVALLEY, wasteLAND, and now neonGARDEN signifying that the remaining "side stages" will get the same treatment? We can guess easily that bassPOD will once again be the domain of Bassrush, but will branding return to circuitGROUNDS and cosmicMEADOW? Will the Discovery Project take over the upsidedownHOUSE to show off some fresh talent? Only time will tell as we begin to count down the days to EDC Las Vegas this year!
Tickets for EDC Las Vegas 2017 are on sale now! Grab information about tickets and make your purchase today, HERE!
Watch the announcement trailer for Factory 93's neonGARDEN takeover below:
neonGARDEN Factory 93 Experience Flyer: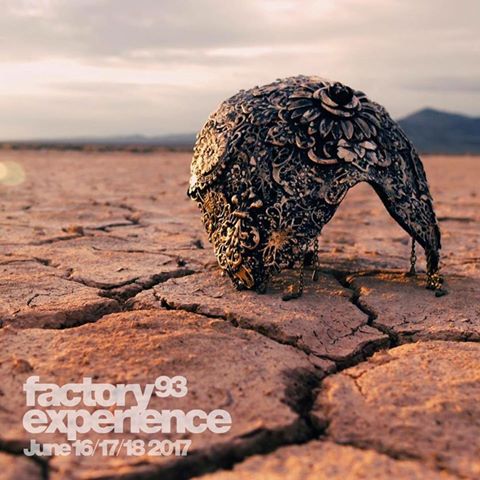 ---
Connect with EDC Las Vegas on Social Media:
Website | Facebook | Twitter | Instagram 
Connect with Factory 93 on Social Media:
Website | Facebook | Twitter | Instagram
Featured Photo Credit: Insomniac Events