Welcome to The Landing, EDM Identity's weekly post highlighting fresh tracks you may have missed!
---
Since the introduction of streaming sites like SoundCloud, YouTube, and Spotify, as well as mediums like Bandcamp available for artists to release on, new music is hitting us faster than ever. The abundance of releases can almost be overwhelming, as the tools for production and releasing music are easily accessible for anyone around the world. We know that it is a difficult task to keep up with every release from every artist, so we're here to assist you with some gems that "land" in our inboxes. In every edition of The Landing, we intend to highlight some tracks that you may have missed, or perhaps shine a light on new music for you to fall in love with.
This week's edition of The Landing features tracks from Nick Martin, YALL, Galantis, Max Styler, Triarchy, Addal, RAE, Unlike Pluto, Treasure Fingers, and MK!
The Landing || February 12th – 18th, 2017
---

Nick Martin find his new home… and shackles himself with his debut of 2017
Nick Martin – Facebook | SoundCloud | Mixcloud | Twitter
House was never a genre I strongly associated with Armada Music, but the creation of The Bearded Man changed all those expectations.  With the label's identity squarely set on producing hit singles and eventually topping the charts, it is no surprise to see commercial or radio friendly tunes here.  Nick Martin, a veteran Greek DJ with over two decades of mixing experience, only broke into production in 2013.  Clearly, there is a knack for production in his ears.  "Shackles," his debut with the Armada Music family, features a poppy lyric set sung by female vocalist Natalola, a funky danceable beat that smells surprisingly Moombahton, and a flow that reminds me of pool parties in the Summer.  One lyric that hits home for the summer time – "Cause when I light up, you're going to know I'm here."  Just daytime fun exudes from the track.
You can pick up your copy on most music platforms by clicking here!
https://soundcloud.com/nickmartinlive/nick-martin-feat-natalola-shackles
---
YALL strikes up the tropics with pop-trop "Together"
YALL – Facebook | SoundCloud | Twitter || Ko Hyojoo –  Facebook | Instagram | Youtube
What happens when you combine a Barcelona-based House music production group and a Korean longboarder?  You get the music video for the track "Together" by YALL, out now on Ultra Music.  Filled to the brim with sunshine, rainbows, and good vibes, the Tropical House track with a flare for the pop radiates all the warmth you'd expect from the style, but the vocal exudes the joy of just being together.  The lyrics share in the spirit of February – talking about how "you and me, we're better together."

Half of what makes the video so grand though is the beautiful longboarding performed by Ko Hyojoo.  The video follows her throughout Seoul, South Korea as she enjoys and explores throughout her day.  The spins, twirls, and overall moves on display show just how talented Ko is, and offer a perfect complement to the fun of the track.
Grab a copy of Yall – Together by clicking here.
---

Galantis delivers on fresh tune "Rich Boy"
Galantis – Facebook | Twitter | SoundCloud
The unintentional sister track to "No Money", Galantis hits on all cylinders with their latest tune. The upbeat vibes are complemented by lyrics that say "I don't need a rich boy, I don't want your money, No, you don't gotta spend nothing on me, All I want is sweet sweet love, sweet sweet love." Because all you need in life is just that, sweet, sweet love. In true Galantis fashion, this track will definitely begin to get played out and we expect to hear it in many sets this year.
Stream or purchase the track HERE!
---

Max Styler puts his spin on Breathe Carolina and IZII's "Echo (Let's Go)"
Max Styler – Facebook | Twitter | SoundCloud
If you fell in love with Max Styler when we interviewed him last year, you'll be excited on this new release! In true fashion, his forward progressing sound brings some quality bass vibes and computer-like sounds that provide an interesting twist on the track. He is one of the top rising artists out right now, so make sure to stay tuned to his sound this year as we know he'll be making his mark on the scene in 2017!
---

Get Triarchy's "Point Of View" with this new tune!
Triarchy – Facebook | Twitter | SoundCloud
A track two years in the making, "Point Of View" has been brought to near perfection. While some may fear the big room classification, Triarchy stands tall with this beat that never bores and vocals that inspire and comfort. Not your typical big room track, it almost reminds us of a different era of electro house that isn't typically seen anymore. Out now on Garuda, definitely don't sleep on this track!
Stream or download the track HERE!
---

Addal gives remix treatment to Jacob Bellens' "Untouchable"
Addal – Facebook | Twitter | SoundCloud
When defining the genre of the track, Addal decided to call it Deep House, but I'd almost say its "Emotional House" in regard to the vibe of the track. I love the vocals from the original tune, and am digging the Johnny Cash-esque vibe too. Addal's remix of the tune brings with it a dancey, but chillout vibe too, making this a song that will easily appease all listeners. Check it out!
---

RAE puts the VIP treatment on her tune "That Feeling"!
RAE – Facebook | Twitter | SoundCloud
"Wow" is all we can say about this dancey, VIP edit of the already popular "That Feeling" by RAE and Mandal & Forbes. The track has already reached to great heights, and this VIP-edit by RAE really puts a proper bass house vibe with it too. The vocals are heavy hitting and the bassline of the track will surely get people out on the dance floor. Perhaps we'll hear this tune at an upcoming edition of Night Bass in LA?
Check out our artist spotlight on RAE by clicking HERE!
---
TLC's "No Scrubs" gets an epic redo by Unlike Pluto!
Unlike Pluto – Facebook | Twitter | SoundCloud
Talk about a heavy tune, Unlike Pluto took this classic track from TLC and made an absolute monster of a tune this week. Featuring re-done vocals that hit you deep in your soul, and a massive bassline that just screams "epic", we were blown away by the power behind this remix of "No Scrubs". Fittingly, it was released on Valentine's Day, but this tune is definitely going to get played out in the future. Watch the lyric video above!
---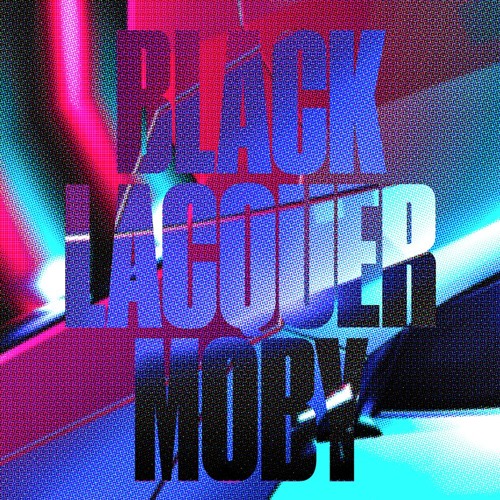 Treasure Fingers remixes Moby's "Go" proper.
Treasure Fingers –  Facebook | Twitter | SoundCloud
Grant put this in his edition of The Launch this week, but it definitely deserves to be on this week's edition of The Landing as well. The gritty, deep house vibe is something that we have fallen in love with in the electronic music world. This remix does that vibe justice while updating a true classic jam. Treasure Fingers is an artist that no one should be sleeping on, and his music is always top-notch. Stream the track below!
---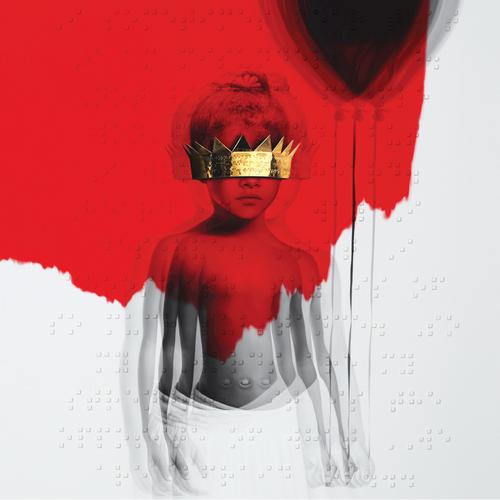 MK shows up in a massive way with his radio edit of Rihanna's "Sex With Me"!
MK – Facebook | Twitter | SoundCloud
MK is known to be one of the most popular artists to consistently produce and remix artists that tend to be on the pop side of dance music. Rihanna is one of those artists, and MK's Radio Edit of "Sex With Me" is one hell of a dancey tune. We can see this remix becoming a favorite of club DJs and house music artists alike. It's upbeat and still carries the vibe of the original tune with it. MK is one of the top artists to check out if you're looking to dance the night away, and this tune is a perfect exemplification of how pop and house music can cross paths perfectly.
---
That's all for this week's edition of The Landing! Let us know if you loved these tracks, and stay tuned for next week's edition!