Get the lowdown on NYC-based duo Tropix!
---
Hailing from New York City, Marc Braun and Dylan Christie are the artists that have come together as Tropix. Already taking the electronic music scene by storm, they have already played numerous shows in their home city and are surging in popularity. Their infectious sound and mellow vibe cater to a wide range of electronic music lovers, walking the line between chill and hype in every track. If you love remixes and mash-ups Tropix will definitely be on your radar, as they've done a quality job putting their twist on tracks like "Red Lips", "Listen To Your Heart", and more recently, "DNA". Check out their remix of "DNA" below and read on for the interview!
Stream Lia Marie Johnson – DNA (Tropix Remix) on SoundCloud:
---
What was your inspiration in becoming a DJ?
The great thing about music is its ability to have a universal and positive effect on people's lives. We remember seeing Hardwell, which was both of our first shows. The happiness and feelings of surreality that his show brought us feel like we could do anything and be anyone we wanted to be. That is the beauty of music, especially live performances. The music puts you in a trance that takes you away from the real-world. Our inspiration is the ability and chance to bring that dreamlike feeling to anyone that hears my music.
Having a specific "sound" is important in the electronic music world. What would you describe your sound as?
We'd like to say that our style and sound is very new and unique. If we were to compare it to a specific sound, it would be similar to chill trap, melodic, tropical and future bass. I know that sounds like a lot of different music, but we love to mix it up. We are constantly messing around with different BPMs and styles. Our music can be a hard and uplifting festival sound, while also giving people music that they can chill to while driving. Once you hear our different songs, you will understand why we say our style range is so vast. In the end, we really just want to relate and engage with our listeners as much as possible.
If you could play a b2b set with any artist, who would it be and why?
Easily The Chainsmokers. They were truly a big inspiration for us when we began collaborating as a DJ duo. The Chainsmokers are just two guys that met in college that love having fun and making music. They live the dream. Making music should always be fun, and those guys represent that. Not to mention, they release banger after banger. Those guys are at the top, and that's where we want to be eventually.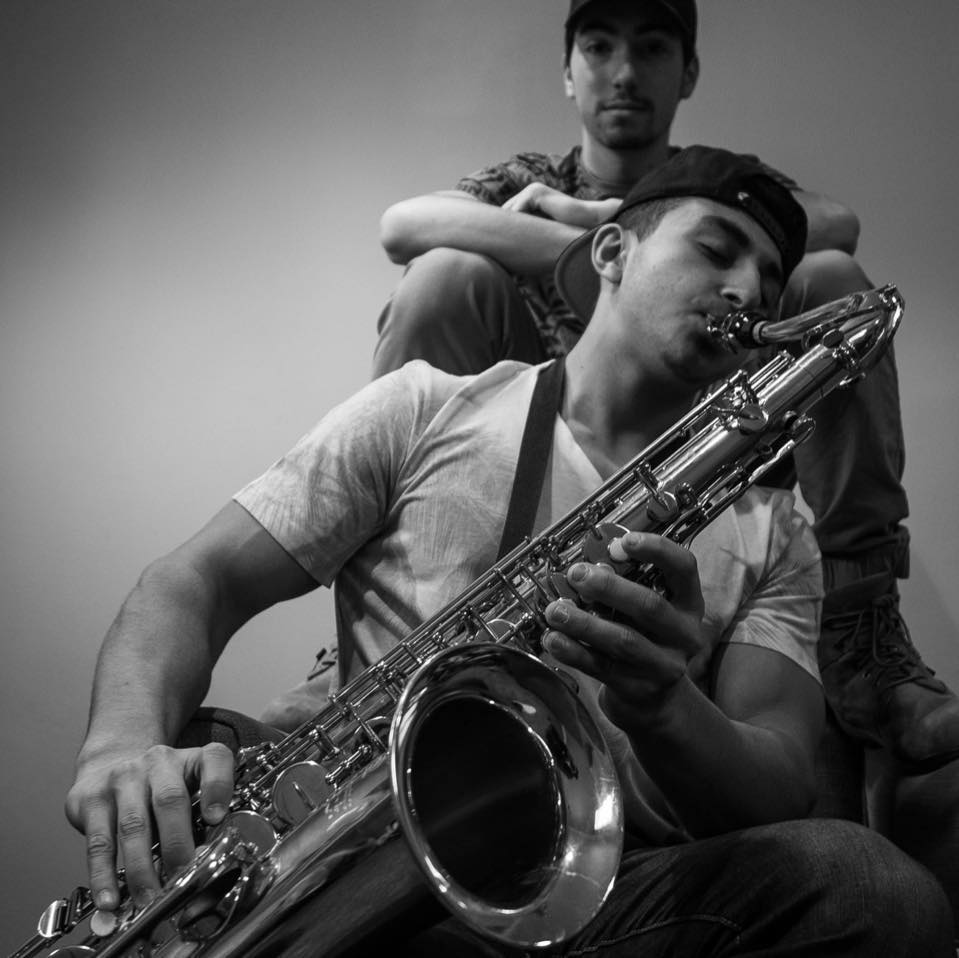 Do you have a favorite event that you've been able to play?
Stage 48 was surreal moment opening up for MAKJ in front of 3,500 people. A moment we will never forget.
What about the Electronic Music Scene specifically speaks to you?
We love being able to engage with hundreds or even thousands of people at the same time and feeling euphoric, almost as if the rhythm of your heartbeat is being replaced with the sounds of that deep bass.
If you could pick 3 artists to listen to for the rest of your life, who would they be and why?
We would have to say: Porter Robinson, The Chainsmokers, and Illenium. Porter because his sound is literally its own genre, we think it would be amazing to have people describe making their music off our style. The Chainsmokers because those guys make banger after banger and take any party to another level. And Illenium because his vibe is so unique, yet he manages to turn any song into a melodic masterpiece.
Which artist was your introduction to Electronic Music?
Our introduction to Electronic Music was when we saw Hardwell at Pacha NYC for the first time. This was one of the first events that we went to together and we left with our minds blown.
What is your favorite event that you have attended?
We both went to EDC New York in 2015. The festival was something we will never forget. The people and the vibes were special, and an amazing experience to be apart of.
Where is a dream venue that you wish you could play in the future?
Ultra Miami or Tomorrowland would be absolutely insane.

What's in store for your fans for the rest of 2017? Any surprises or new releases coming up?
We are really excited about 2017, so much new music and other content that we have set up for our fans. We have been in the studio a lot these past couple months meeting some really talented people along the way. We have about three originals lined up along with some throwback remixes and couple other surprises. We are planning a spring tour right now with our manager, and really excited to meet new people and expand our sound to other places. With new merch as well as rebranding going on, this year is going to be an adventure.
What is your favorite ice cream?
Dylan: Cookies & Cream
Marc: Chocolate
---
Connect with Tropix on Social Media:
Facebook | Twitter | Instagram | SoundCloud | YouTube