Groove Cruise Miami is headed to beautiful Grand Turk (Turks and Caicos Islands) on the Carnival Victory next month on January 23rd – 27th. Included in this trip is 4 days of non-stop music from an outstanding range of artists. To celebrate this incredible journey packed with music, fun, and the Groove Cruise family, we will be highlighting six artists specifically picked from the lineup. Next up in our Countdown to Groove Cruise Miami 2017 artist series is… Way Out West! 
Want to see what Groove Cruise is about? Check out our Groove Cruise Miami Recap Video here!
---
Way Out West:
Hailing from Bristol in the United Kingdom, Jody Wisternoff and Nick Warren make up the duo known around the world as Way Out West. Originally joining forces in 1994, this duo released an onslaught of amazing singles and multiple albums over the years. Tracks like "The Gift" and "Mindcircus" are considered to be some seriously classic tunes that helped define an era of dance music. More recently, they have found their way to Above & Beyond's own Anjunadeep for some releases that carry on the tradition of quality productions. "Tuesday Maybe" and "Set My Mind" really hit home for both new and old fans, while thrusting Way Out West into the spotlight once again. Something notable about Way Out West that helps them stand out from the crowd is their inclusion of additional members on their live tours. Support from artists like Adam Pickard (The String Cheese Incident), Paul Daley (Leftfield), and Damon Reece (Massive Attack) made their live shows an experience unlike anything else.
If you're looking for a quality set to get down to on Groove Cruise Miami next week, his duo is one not to miss!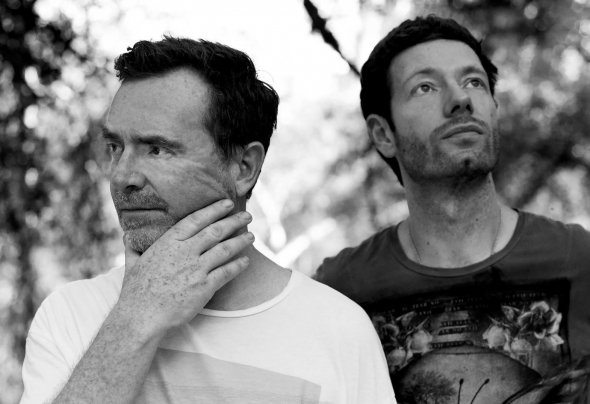 Stream Way Out West – Set My Mind on SoundCloud:
Check out Way Out West's Classics Mix from March 2015:
---
Follow Way Out West on Social Media:
Website | Facebook | Twitter | SoundCloud | YouTube
Follow Groove Cruise on Social Media:
Website | Facebook | Twitter | Instagram
When choosing a cabin, don't forget to use code 'EDMIDENTITY' for a $50 per person discount!