As we close out the year, we look back on the memories we made while looking ahead towards the future. Check out these moments that made their mark on EDM Identity Team Members this year!
---
This year has been full of amazing festivals, events, and moments that mean different things to different people. As active members of the electronic music scene, these moments tend to involve the music that we love too. The featured photo shows a totem from Dreamstate SoCal this past November that states "All that matters is right here, right now", which is a powerful statement that I, along with many others carry with us as we live our lives. Living in the moment is something that has led me to some amazing experiences, and allowed me to appreciate things from a different perspective. It doesn't always mean the best photo is captured to represent it though, so the photos below may not represent the specific scene in the text. The moments below are ones that made this year special to members of the EDM Identity team, take a look at some of the things we experienced in 2016 below!
EDM Identity's Favorite Moments Of 2016
---
Grant's Moment
Honestly, there were so many amazing things that happened this year that it is very hard for me to narrow it down to just one moment. Do I pick an interview, an event I covered, or a moment I shared with someone? After thinking long and hard about this I was left even more indecisive than before. On the "Industry" side of the spectrum, a favorite moment of mine was actually attending the EDMbiz Conference during EDC Week. Not only did I get a chance to learn more about this scene, but I was also able to meet some awesome people too. As an attendee, nothing has really topped my experience at Burning Man this year. One of the top moments from that weeklong adventure was really on the back end of it. On the night of the burn, my friends and I went on a journey that I still love and talk about to this day. We bonded, experienced a variety of hilarious side adventures, and somehow along the way, someone snapped a Polaroid of the group for us. Additionally, it is really difficult to beat a Black Rock City sunrise, so that is also in there too. I hope that everyone has an amazing 2017, see you all next year!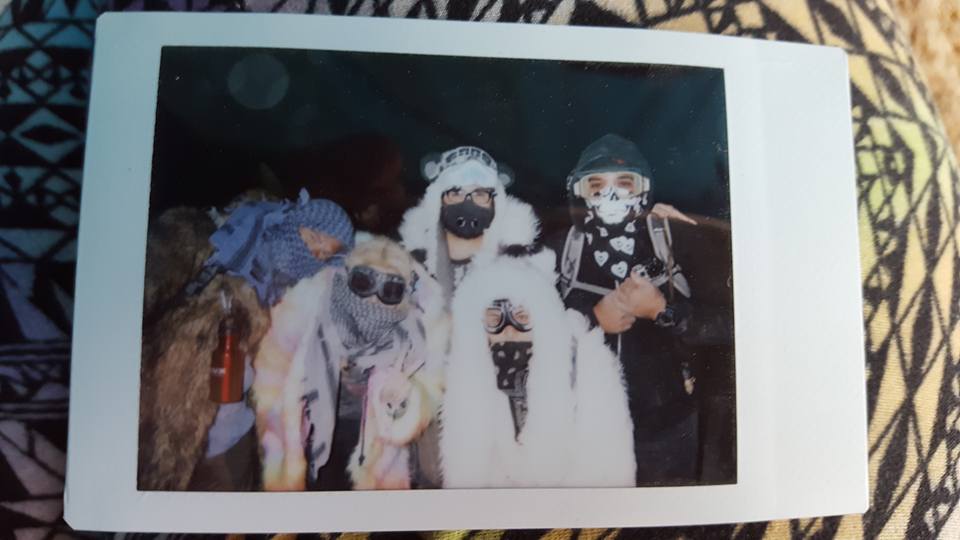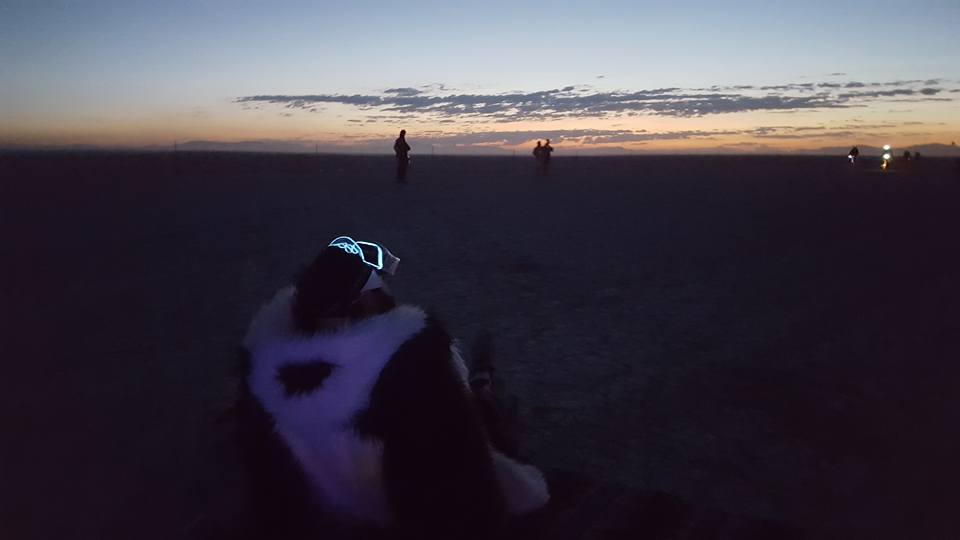 ---
Drew's Moment
My friend Shelby and I met Steve Aoki at Life in Color – Lincoln and it was a special moment for me this year for multiple reasons. Shelby had never been to an electronic music event before and I was happy to be there for her first one; Steve Aoki was one of the few electronic artists that she knew of. The event was also the last time we hung out before she had to move away to Wisconsin this summer, so it was the best goodbye that I could have asked for.
Check out Drew's experience at Life In Color Lincoln HERE!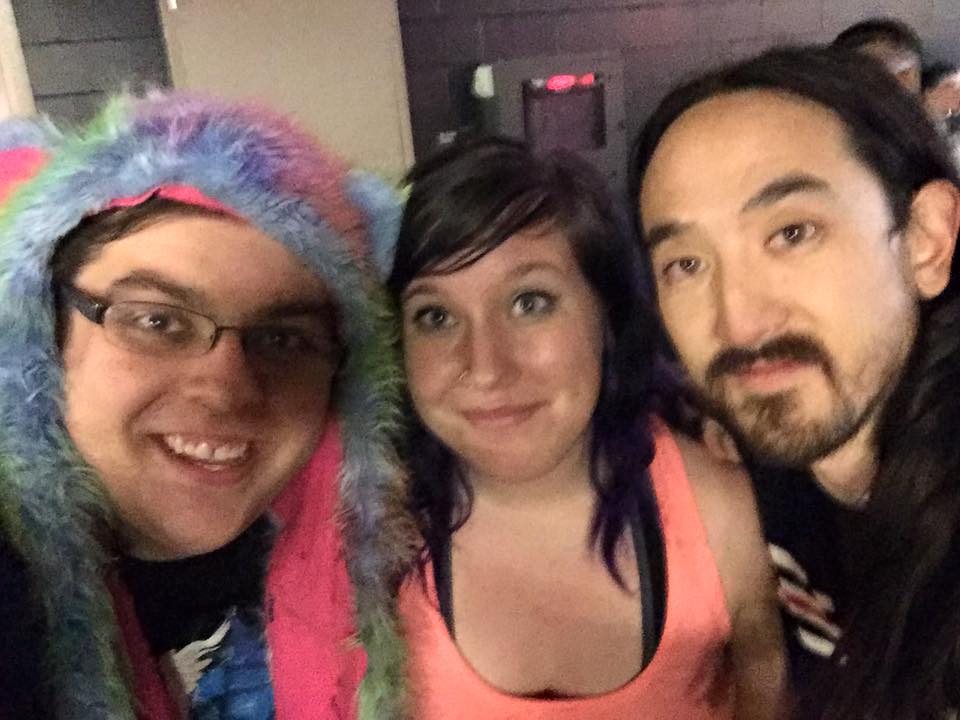 ---
Tamlyn's Moment
My favorite moment of 2016 was meeting a plethora of new friends on my first Holy Ship! sailing. Due to unforeseen circumstances, I ended having to go alone, which surprisingly turned out completely ok. The people I encountered welcomed me with open arms and there was never a dull moment. Shipfam is the best fam and I can't wait to spend more time with my extended family in 2017.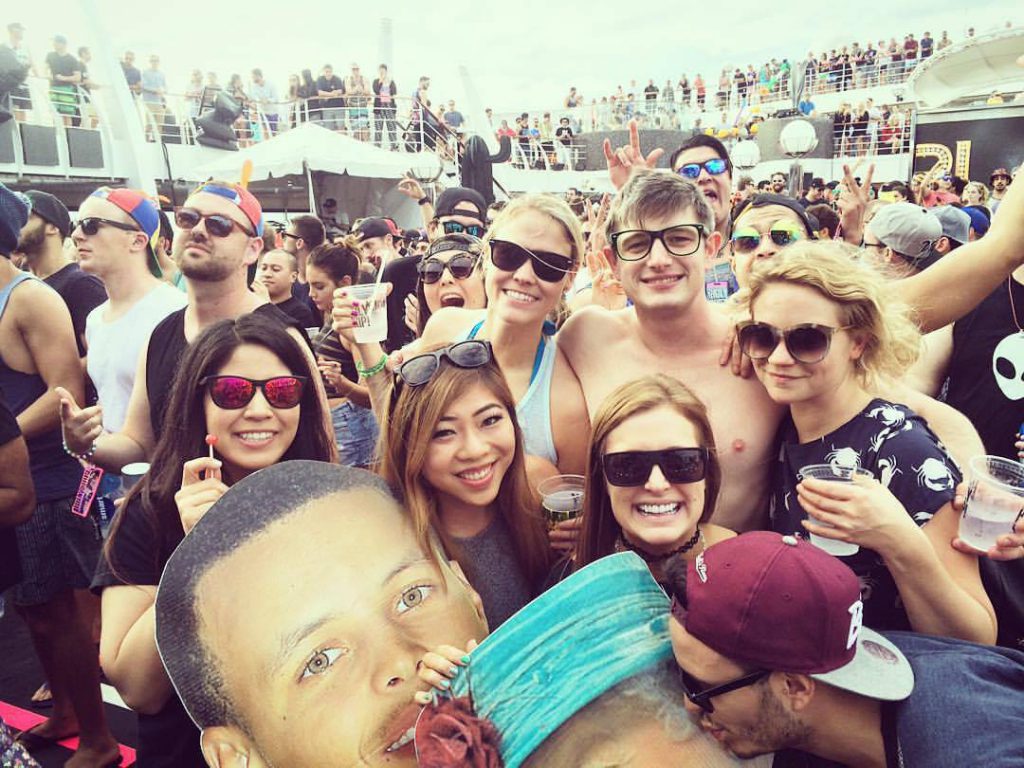 ---
Cassey's Moment
My favorite moment of 2016 was seeing my favorite artist, Aly & Fila, close out EDC at the Dreamstate stage while watching the sunrise. I'm so grateful for this memory with some of my favorite people in my life… including my love and my best friend!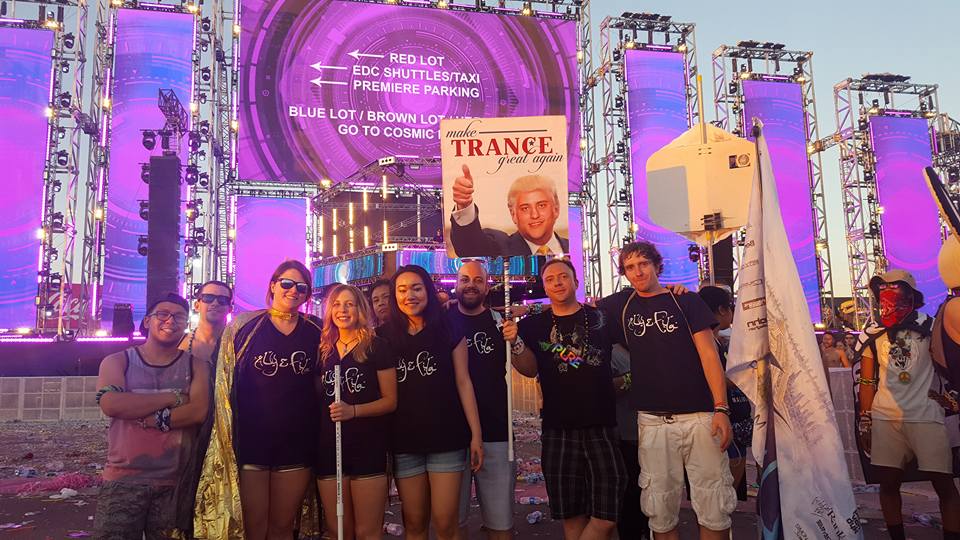 ---
Abisola's Moment
My husband, Ash, may not attend every festival or show with me but he's always very supportive and insistent that I go to everything that I can! He knows that I'm a huge fan of Gareth Emery and when he found out that Emery was not playing his "100 Reasons to Live" mini-tour in Los Angeles, he surprised me by insisting we go to the closest tour stop, San Francisco. My favorite memory is driving to SF for 5 hours with our friend Andrew while listening to 100 Reasons to Live on loop, attending the amazing intimate 3-hour set, then driving back down to Los Angeles the next morning! It was an amazing whirlwind journey and I'm so happy to have experienced such an emotional event with my amazing husband! Unfortunately, we didn't take any photos together so this picture I took with Gareth Emery at the event will have to do.
Abisola wrote about her experience at Gareth Emery's show in San Francisco. Check it out HERE!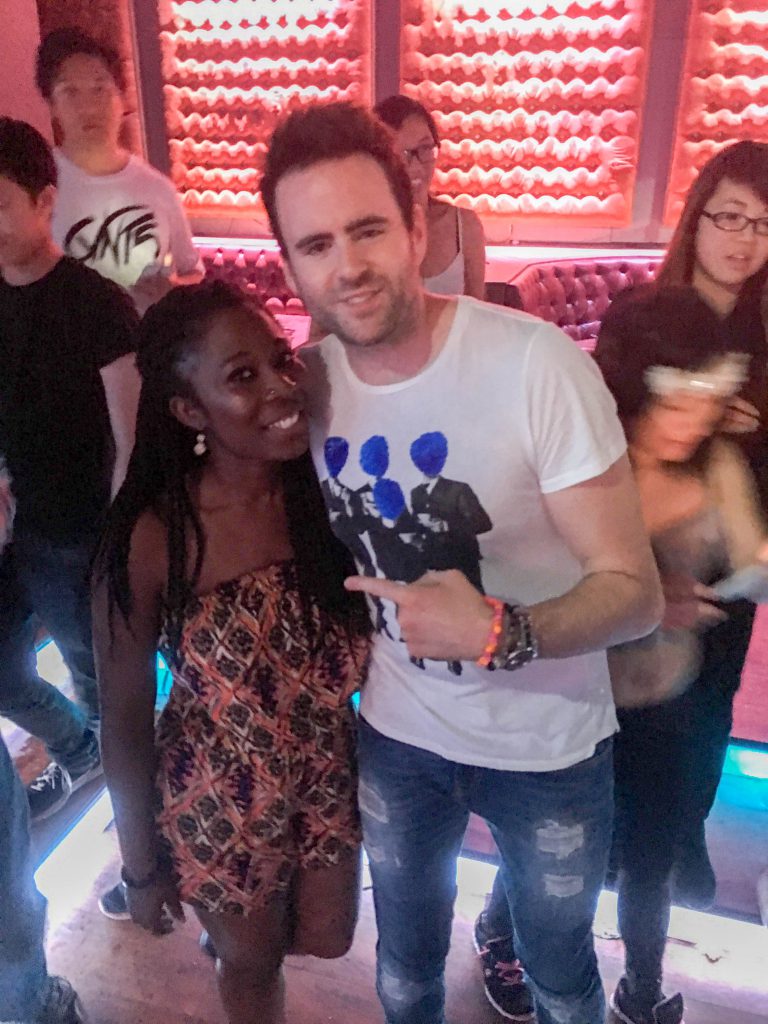 ---
Maria's Moment
Gouryella's closing set at Dreamstate SoCal! The stars aligned for this set. Our crew was together and it was a very emotional experience. The entire set was so uplifting and it was the greatest celebration of trance that I have ever experienced. And when he dropped "Anahera"……oh man! The crowd reaction was unreal!
Maria wrote about her experience at Dreamstate SoCal this year, check it out HERE!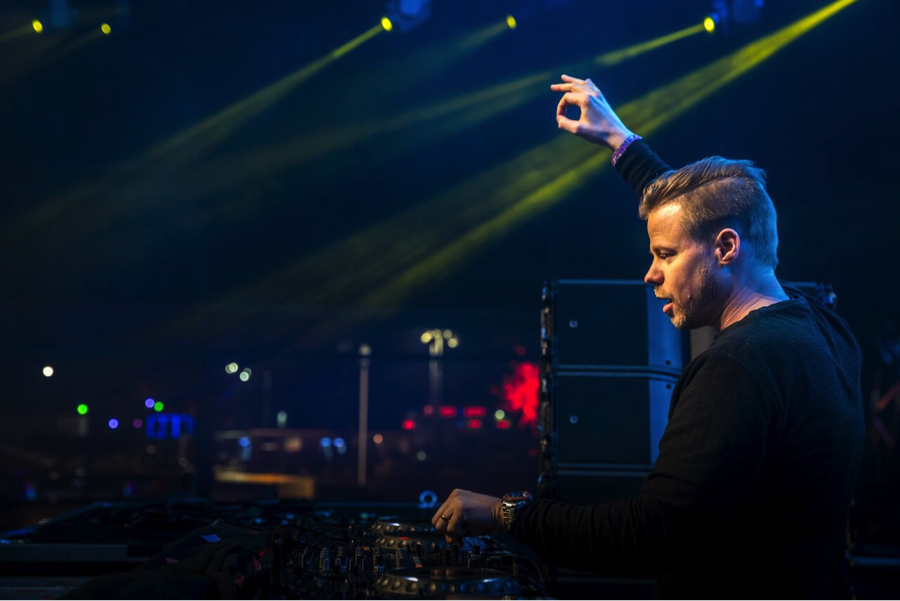 ---
Cliff's Moment
Watching Seven Lions with a rainbow over Citi Field at EDC New York after the rain cleared up. It had been grey and gloomy all day, and watching the clouds part and listening to an amazing set at the same time was incredible. A close second would be watching Adventure Club as the sun set over Citi Field. Even though I went solo, I have so many amazing memories from that event which made it hard to pick just one. Although EDC New York won't be back in 2017, I hope it does return in the future.
Check out Cliff's review of EDC New York HERE!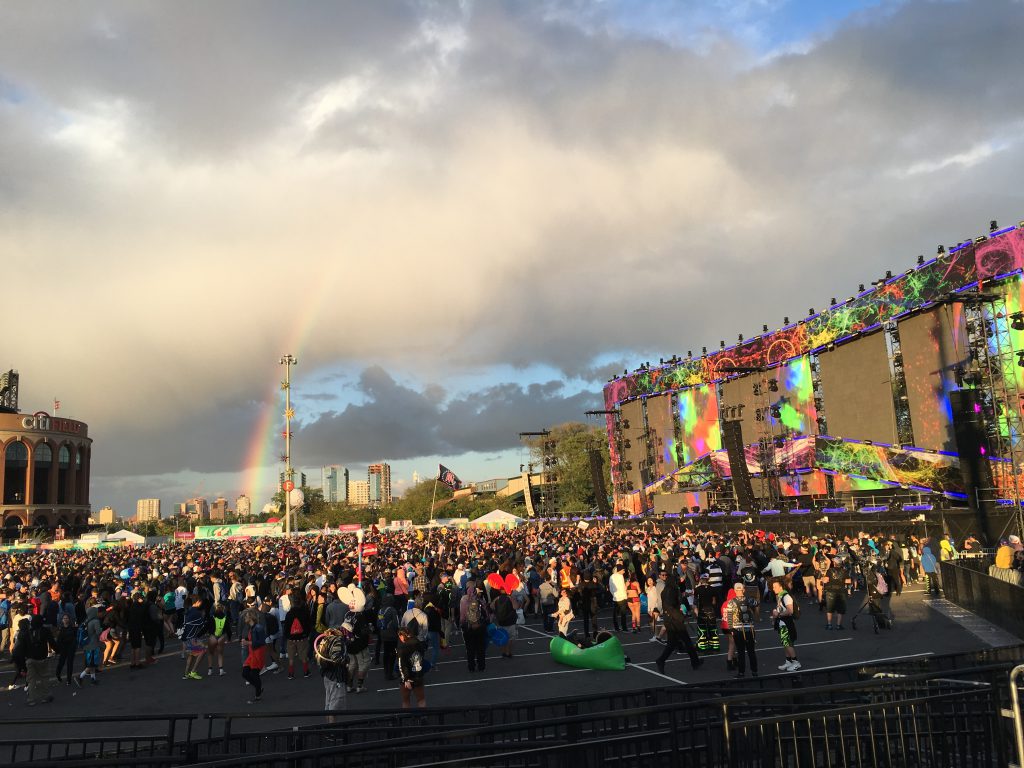 ---
Grace's Moment
Absolute best moment of 2016 has to be Porter Robinson closing out Hard Summer! His Worlds Remastered set gave an amazing new spin on the Worlds set that we all know and love. He even dropped some incredible new tracks, making the crowd go wild. The energy, love, and unity among the crowd was absolutely incredible. So much love for Porter!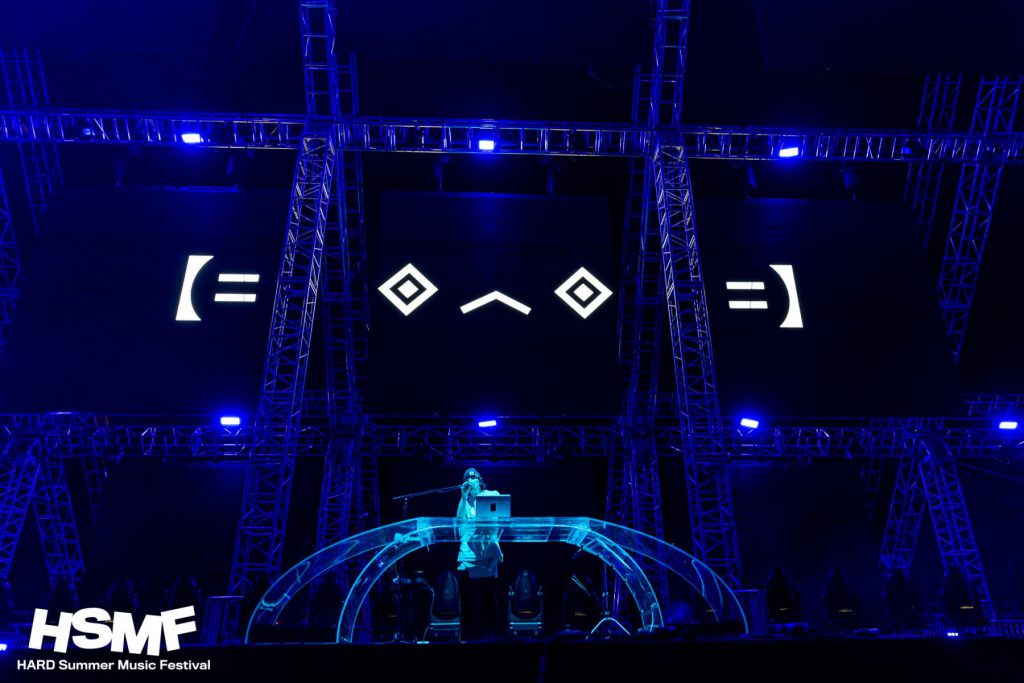 ---
James's Moment
Definitely one of the best moments of 2016 was watching Porter Robinson and Madeon during their live tour. I caught the San Diego date, late in November and it was a phenomenal show! I know everyone and their mom has been talking about this show, but both artists went above and beyond any expectations I could have about that show.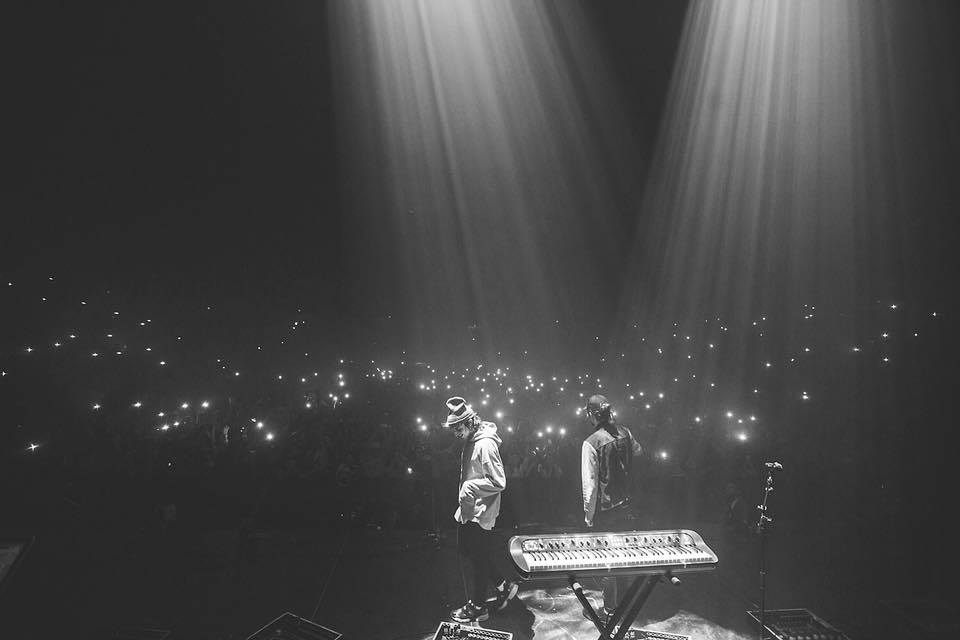 ---
Jessica's Moment
Although EDC Orlando brought so many amazing memories, my overall favorite this year was the chance to see Rabbit In The Moon and interviewing them. Bunny and David both create a unique experience by creating an immersive show for festival goers. The chance to interview them both and pick their brains about their return to the scene was definitely unforgettable. I'm extremely excited and can't wait to see what 2017 holds!
Check out Jessica's in-depth chat with Rabbit In The Moon HERE!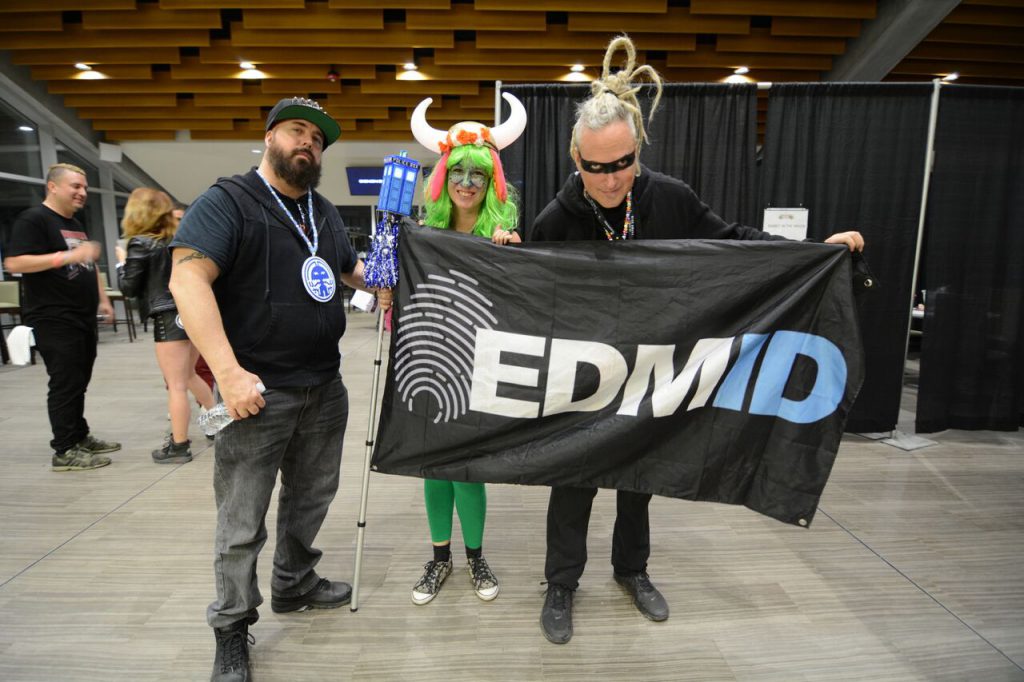 ---
Zach's Moment
Porter Robinson has always been one of my favorite electronic artists. Anytime he comes to a city near me I have to catch him. Once I heard the Shelter Live Tour with Porter and Madeon was coming to Los Angeles and San Diego I immediately got tickets. Each show was unique in its own way and the way Porter and Madeon vibed on stage was surreal. It's the truth to say well never see another show like the Shelter Live Tour. I'm glad I got to experience it twice.
Check out Zach's reviews of the Shelter Tour HERE!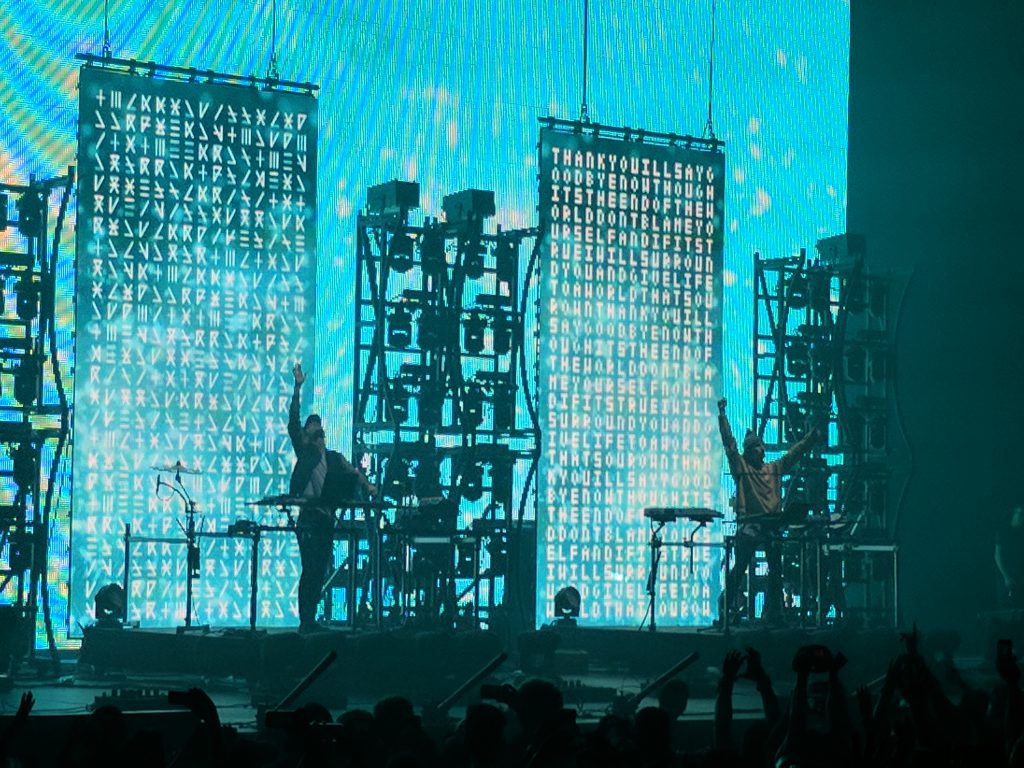 ---
Hector's Moment
My favorite moment of 2016 was seeing Zhu at the Shrine near USC in October. I was given press access through UCLA Radio to see Zhu, and was even pleasantly surprised with DJDS as openers to get people moving. Zhu's music has resonated with me so much over the year of 2016, especially in his new album Generationwhy. The way he expresses the soul through the use of a guitarist and saxophonist featured heavily through the album came to life so much more when they performed on stage.  It was purely awesome. His music has been a driving force for me in the past few months through processes of self-care and love as well as allowing me to feel in touch with a fun and funky side. I have no reservations in seeing him play again, most likely at Air + Style Los Angeles in February of this closely approaching year.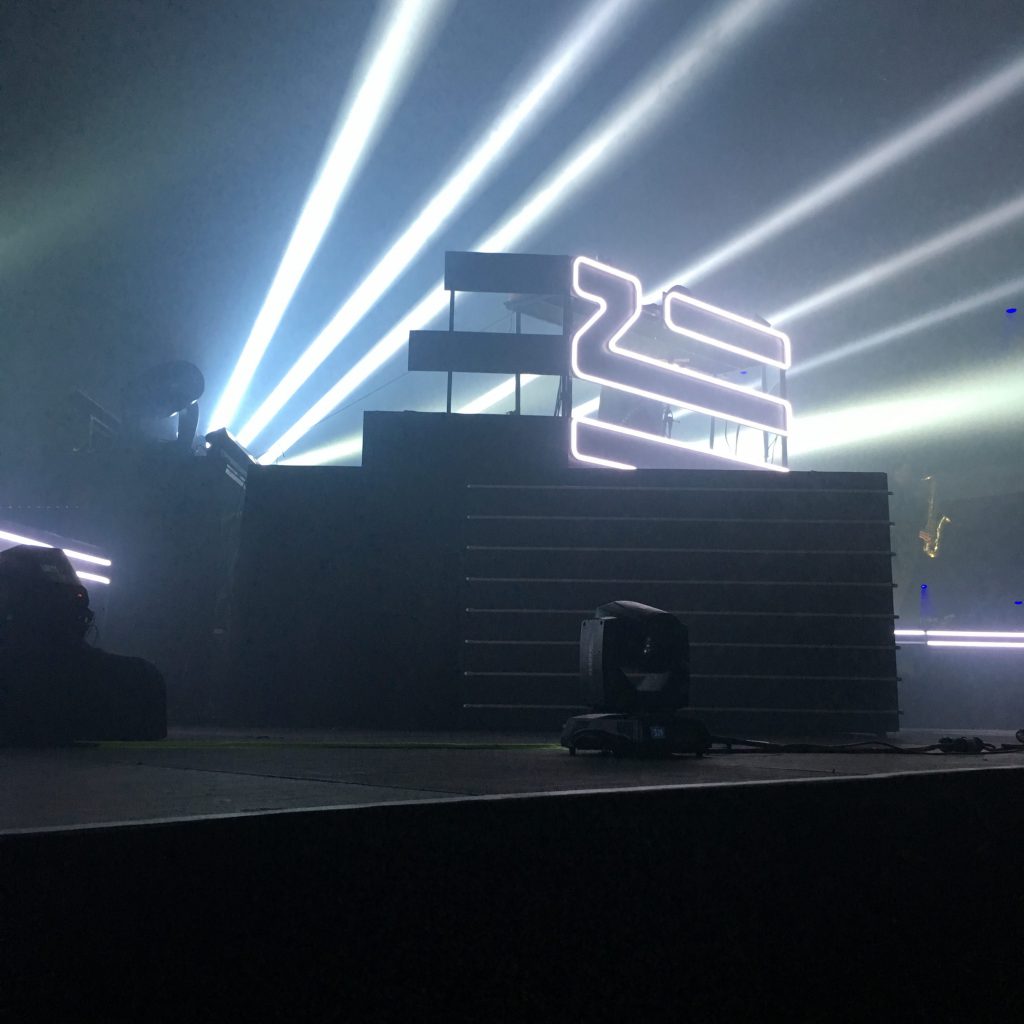 ---
MyStro's Moment
For me, the biggest moment I had this year came as the biggest DJ career milestone I've had to date.  Having already checked off spinning in Ibiza in 2015, I was not sure how I could top it.  I lucked out and became the table-setting DJ at the Lucent event which hosted John O'Callaghan.  Ironically, it was years ago that a friend and I worked together to find an opportunity to throw the basic lineup we pulled together that night.  My Techno/Progressive House set was the foundation for one of the most successful overall nights I heard in a long time.  The night flowed brilliantly.  On top of having the opportunity, it also was a moment of personal triumph – I had broken my left arm only a month before and wound up coming down with a variant of Hand, Foot, and Mouth disease the night of the performance.  With painkillers in tow and lots of spirit, I overcame and grabbed the opportunity to really shine in the booth.  I had so many people come up and congratulate me on the set, plus I even stuck it out to closing despite the fact I was barely able to walk around.  The photo below is of John and I after the show – and I'll always hold dear the words of encouragement he gave me that night.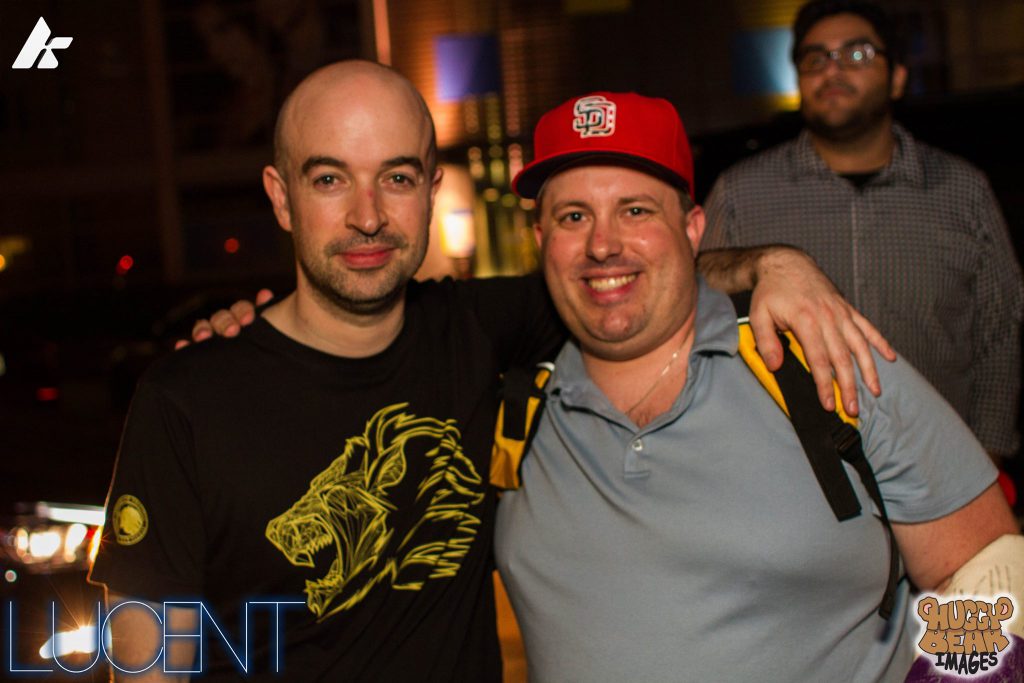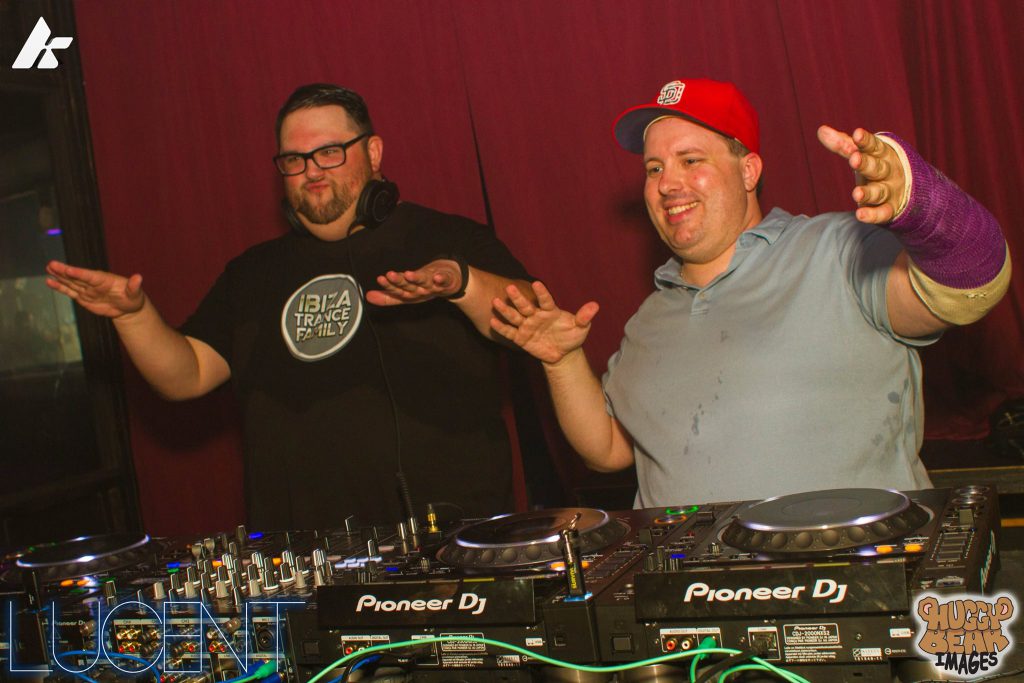 ---
Sebastian's Moment
By far, seeing Paul Van Dyk behind the decks again at his recent NYC show. The music itself was fantastic, but above all, seeing Paul in good health and doing what he loves most was a joy to witness. This marked the first event where Paul had performed an extended set since his ASOT 750 accident. His lack of practice combined with him not yet back to full capacity gave birth to a night of two tales that ended up marking me profoundly. This was a show where the music was only part of the story being told. Reliving memories, in some cases, 15-17 years old, made this night one to never forget!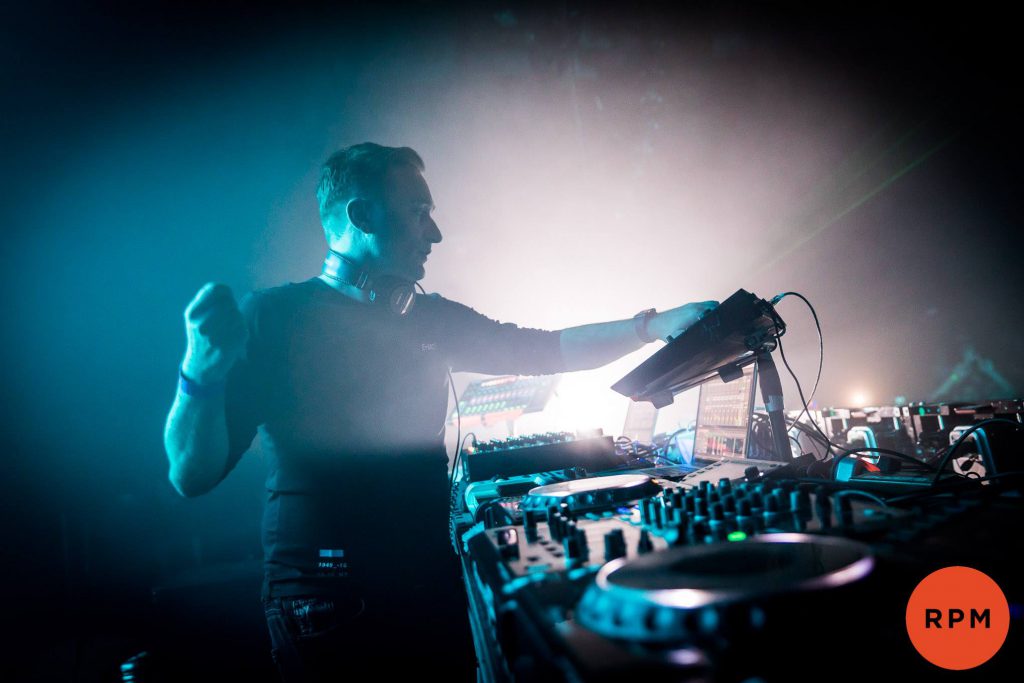 ---
Who were your top selections for 2016? Which artists impressed you the most? Let us know in the comments!
Featured Photo Credit: aLIVE Coverage