Welcome to The Launch, EDM Identity's weekly playlist series made up of fresh tracks that we love.
---
Music connects each and every one of us, whether you are listening to trance, house, dubstep, or any other genre, we are all one with the beat. Exploring new genres and artists is a crucial element to falling deeper in love with music and opening doors to new experiences in life. Every week we will be taking you on a journey of musical discovery, highlighting five new tracks that we are currently tuned in to. This week's edition of The Launch is presented to you by…Maria Clinton.
Maria's Blurb:
After coming off an amazing adventure that only Dreamstate SoCal 2016 could be responsible for, I have decided to cleanse my palette this week and focus on some artists that brought me into the game. If you didn't know, my journey in electronic dance music actually began with big room house and electro. I was the one at the main stage singing along to all the hottest anthems and getting down to the best foot stomping bangers produced by the biggest names in the industry. My heart belonged to artists like Benny Benassi, Knife Party, Swedish House Mafia, Laidback Luke, Chuckie, Martin Garrix, Hardwell, David Guetta, Qunitino, Afrojack, Dannic, R3hab, and the list goes on! These were my gateway artists. These genres prepped me for a whirlwind journey that eventually would transition into techno and then rocket me straight into the trance universe. So, today I give a shout out to the artists that helped begin my journey by exploring some new main stage worthy electro bangers and big room anthems from some of the greatest DJ/producers to grace our scene.
The Launch || Volume 012:
---

5. Baldadig –  Hardwell & Quintino
Hardwell – Facebook | SoundCloud || Quintino- Facebook | SoundCloud
Hardwell and Quintino really need no introduction. If you have spent any time in the electronic dance music world then you know that these two guys throw down hard. But for the sake of those who may not know, in 2013 and 2014 Hardwell was crowned the number 1 DJ by DJ Mag in their top 100 poll. Mentored by main stage master Tiesto, Hardwell has created the ultimate recipe for big room house. Quintino is equally impressive with more than 200 international gigs a year and evolved himself to become one of the most acknowledged headliners at some of the biggest festivals around the world. Put these two together and the result is a dance floor banger ready for the big stage.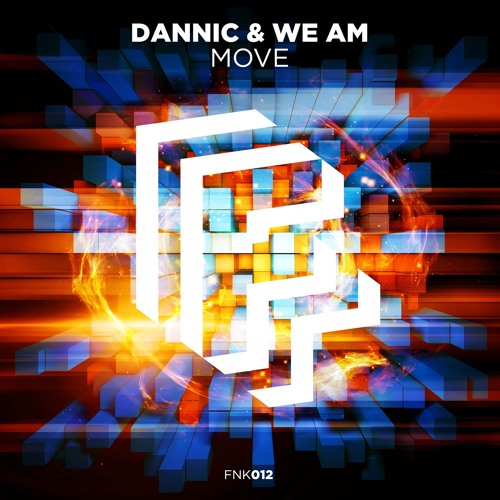 4. Move – Dannic & We AM
Dannic – Facebook | SoundCloud || We AM – Facebook | SoundCloud
My next pick is a energy packed track with epic builds and melodic drops. Fonk Recordings own Dannic has been dubbed as one of the most celebrated taste makers in the scene. It's no wonder because this talented artist has been known to work quite closely with the other king of the main stage, Hardwell. He joins forces with We AM, a DJ/producer duo signed back in 2014, on JUMMP Recordings. This isn't the first time that these three have been linked together. We AM's second release since getting signed was called "Make It Go" which received a very special Dannic edit. Come 2016 and the boys have joined forces to create a piece that urges party people to get off of their butts and "Move"!
Check out our official interview with Dannic right here!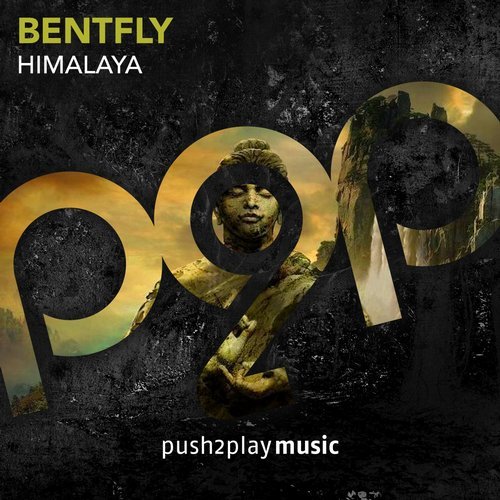 3. Himalaya – Bentfly
Bentfly – Facebook | SoundCloud
Bentfly, or Benjamin Quednau is a DJ and producer from Germany. His new track "Himalaya", has been making its way around the air waves in the last few months after a teaser was dropped on SoundCloud. But, as of the 9th of December, the track was finally officially released on push2play music! With this piece Bentfly has crafted a track that has been dubbed as having a classic Blasterjaxx sound blended with his own wild style. Take one listen and it is clear that "Himalaya" is set to take over the main stage next season. The beat attacks with a force that can't be touched, all the while taking you on a ride that you just don't ever want to get off of! This track is becoming one of my fast favorites! I can't wait to see what he has in store for us this coming year! He certainly is an artist to keep your eyes and ears on.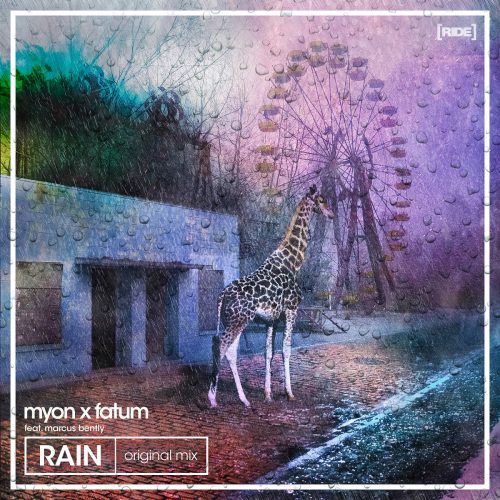 2. Rain (Ft. Marcus Bently) – Myon & Fatum
Myon – Facebook | SoundCloud || Fatum – Facebook | SoundCloud
1/2 of the now broken up duo Myon & Shane54, Myon is wasting no time in getting his solo career revved up and ready to take flight. But there is always room to pair up with other producers in his quest to find his solo niche. For my next pick Myon joins Fatum, a Grammy nominated American dance group consisting of Bill Hamel, Chad Newbold, Bruce Karlsson, and Daniel Davis, to bring us a lyrical and wildly unique track called "Rain". Featuring the vocals of Marcus Bently, "Rain" begins pretty heavy. But suddenly the track hits a decrescendo and a beautiful big room anthem melody is revealed. Marcus Bentley takes the drivers seat and leads us into the latter half of the track that unites the lyric with gorgeous synths. When I listen to this track all I can think of is dancing in the rain at one of my favorite festivals as the crowd joins together in a beautiful celebration of music.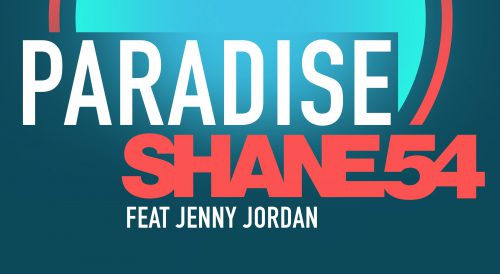 1. Paradise (Ft. Jenny Jordan) – Shane54
Shane54 – Facebook | SoundCloud
Since we gave Myon a shout out it's only fair that we talk about what Shane54 has been up to! Since the announcement was made that Myon & Shane54 would be parting ways to focus on their solo careers, fans were wondering what direction these guys would ultimately take. Well, I was personally thrilled when I first heard Shane54's solo debut release. "Paradise" is one of those tracks that you instantly connect with. It is probably the most catchy track I have heard in a very long time and the lyrics sung by song bird Jenny Jordan are meant for an epic main stage sing-a-long! This track is my top pick because everything about it oozes positive vibes with a melody that floats you away to a very happy place. Shane54 is showing us that he is prepared and ready to take his career to new heights and "Paradise" is a brilliant representation of where he is going as a solo artist!
Check out my full review of Shane54 – "Paradise" right here!