Lost Frequencies Talks 'Less Is More' & His B2B With Netsky!
---
When you look at artists who have clearly taken off this year you can't help but mention Belgian sensation, Lost Frequencies. His track "Are You With Me" grabbed multiple awards, and the release of "Beautiful Life" really set the stage for an album to be released. So, after playing nearly every major festival in 2016 from Coachella to Tomorrowland and around the globe, Felix capped the year off by dropping 'Less Is More'. The album, which features tracks he has produced during his ascent in the scene as well as new ones, truly shows off why he is definitely an artist to keep your ears on. After seeing him billed on the lineup for one of my favorite events, Escape: Psycho Circus, I knew that I'd want to catch up with him to discuss the album, his experience at ADE this year and more!
Check out our previous chat with Lost Frequencies HERE!
Stream 'Less Is More' on SoundCloud:
---
Congrats on the release of your debut album, 'Less Is More', it has already gone platinum in Belgium. How does it feel to have that much support from your home country?
It feels really great to know that I'm starting a whole project where I'm putting everything out at once and to know that I can start at home. When everything at home is working out really good, I can go away and see how it works outside. And I know that at home it was okay, so I'm really confident about myself.
The album features tracks that we've fallen in love with over the past few years, as well as some new ones. What was your favorite track to produce on the album?
There are a lot of tracks that I had, every track I had a lot of fun producing. There were some tracks where I tried something different, maybe "Send Her My Love" or "What Goes Around Comes Around". Where I tried something different and had a lot of fun because with sending my love I had some really cool vocals and I tried to build something that sounds like Lost Frequencies, but is different from Lost Frequencies, so it has been a lot of fun.
You provided a solid update to the classic club track "What Is Love" recently. What drew you to putting your own spin on this track?
I heard James Young did a cover of the track "What Is Love" two years ago, and I actually remixed his cover. I posted it online and it went crazy, everybody loved it and everybody shared it. Then the label told me "Take it off, we're going to try to make it official". So now a few years later it is on the album and I love the version I put out because a lot of people tell me that they still recognize the original, but it still has a lot of Lost Frequencies sounds in it. So it's a big mix but I have to thank James Young a lot for the influence on that.
Having worked with quite a few different vocalists on different tracks on the album. Is there a dream vocalist that you haven't worked with yet that you wish you could?
I would love to work with Cee Lo Green. He has a really groovy, funky, and cool sound. It would be really cool to see how that blends together.
Playing off the title of the album, do you think that artists should take more time developing the tracks they have produced and release less than at the current pace the industry is moving at?
Maybe a lot of artists are releasing a lot of tracks because they don't release an album, like I just did. When I release an album, I didn't release a lot and then at some point I just released a whole album with a lot of tracks. Which is cool because you can try to diversify your sound because it is like a whole story. For me, 'Less Is More' was really describing my own sound where it is not a lot of production, just the guitar sounds usually and the percussion and the basslines and trying to get a lot of feelings from this. This was merely the name of my album where it's coming from.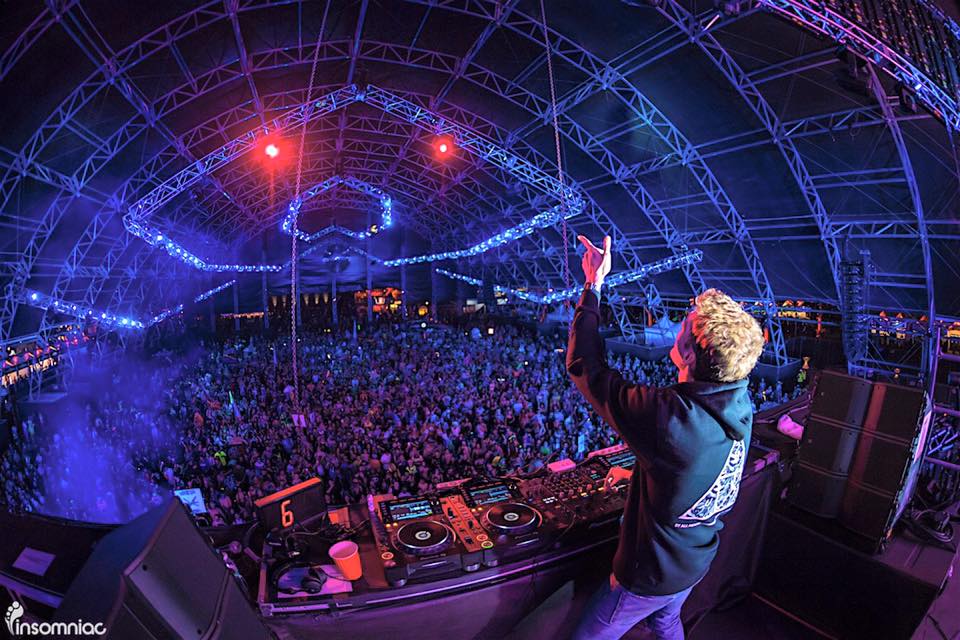 Similar to last time we spoke back at Coachella, your schedule is jam-packed with shows around the world. What event or place has been your favorite to play recently?
When I'm here now, I'm thinking about Coachella because I had a lot of fun. It was really scary because I was playing right after Mr. Carmack, who was playing trap, and I was a bit scared. But everything was fine, two weeks in a row it was really cool. One of my highlights for sure was Tomorrowland where I hosted my own stage, Lost Frequencies and Friends, it was incredible.
You went b2b with Netsky during ADE Week…
Yes, yes!
So can we expect a Drum n Bass inspired track from you in the future?
No, *laughs* and I have to say the b2b with Netsky was really scary. I saw the guy before my set and it was like "okay we're going back to back", "yes, what are we going to play?", "I don't know", "Me neither, what are we going to do?", "I don't care, let's just jump on stage and see what happens!" There were some people who were filming because it was a really weird mix up so during the back to back we were talking like, "hey what are we going to do now?" and at some point the FX weren't working so we couldn't do an echo or reverb so it was really just bringing the tracks together into it. He was playing 170 bpm and I was playing 155 and we didn't know what we were going to do, but at the end we played 20 minutes back to back. Everyone told me it was really cool because it was kind of weird, but people knew Netsky and me, so they knew it was going to be my stuff and his stuff blended together.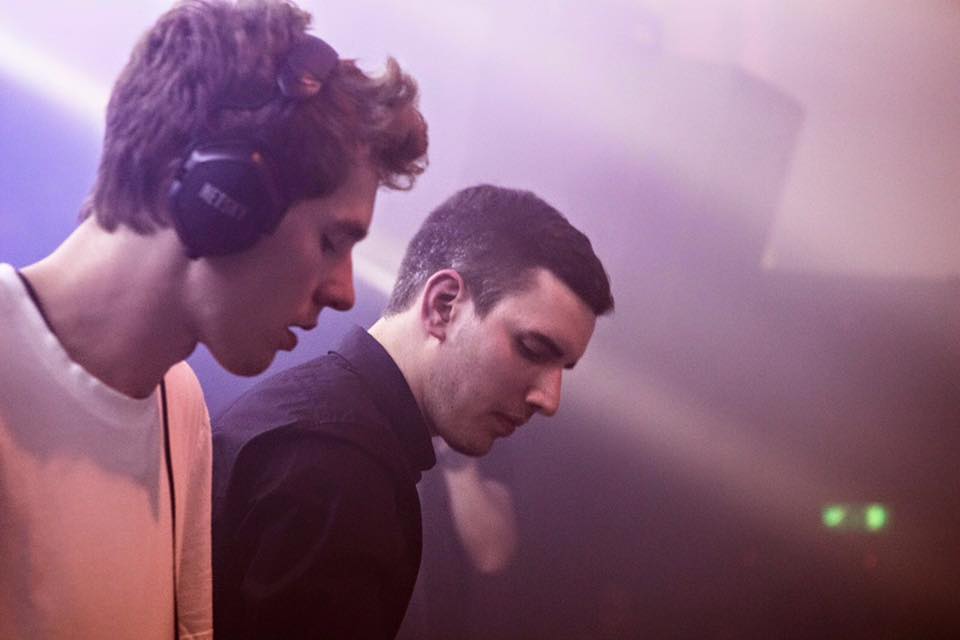 For those of us that couldn't attend ADE this year, what was the atmosphere like in Amsterdam?
You should go to ADE to experience it because ADE Live is really cool, and for me ADE is all about opportunities and grabbing your chances. Because you can see…you can basically walk into every big artist on the street and say "hey, I have a demo, here take my USB and listen to it" and they probably are going to listen to it when you give it to them. I got a lot of USBs that week, and I'm trying to listen to everything because I know how it feels to try to get your music out to people. So it's a lot of fun and ADE, like I said, is full of opportunities.
Last question, what do you do in your off time when you're not touring or producing? What do you do to relax and unwind?
I try to see my friends, my family, and hang out with people I care about.
---
Follow Lost Frequencies on Social Media:
Website | Facebook | Twitter | Instagram | SoundCloud | YouTube