Belgian producer Felix de Laet, aka Lost Frequencies, is quickly gaining recognition for producing a new and intuitive style of quality music. When he released the global smash hit "Are You With Me" back in August of 2014, it quickly cemented himself as a name to watch. He spent 6 weeks(more like 7) at the top of the Belgian chart and was the first Belgian artists to have a number one record in the United Kingdom. Drawing his inspiration from a fairly wide mix of genres in order to craft his unique sound, he has expressed his love for hip-hop, drum & bass, pop, jazz, and of course reggae! Incorporating ideas from each of these into his music has created a unique sound that is versatile.
Lost Frequencies has taken his talents around the globe, recently playing at world-recognized venues and events including Amnesia Ibiza and Tomorrowland. Coming off a special tour through Norway, his schedule has been stocked full of renowned festivals and unique shows. While I unfortunately missed his set at EDC Mexico, I was determined to see him perform in the future. I had a chance to check him out both weekends of Coachella, and the pleasure of having a chat with him about his life and music!
---
How did you come up with the name Lost Frequencies? Is there a story behind that?
When I started my project, I just wanted to do a bunch of remixes of old tracks I was listening to before, and those were the lost frequencies. Tracks that people don't really listen to anymore, so I remixed like a little bit of Red Hot Chili Peppers and Bob Marley and stuff like that. And it's worked really well at the end and now I'm making my original stuff.
"Are You With Me" has skyrocketed through the charts around the world, earning you two ECHO awards in Germany this year. Congratulations by the way. Did you know that the track was going to be so well received?
No but like I said, I was just making music for fun and then at the end one of my remixes became a cover, went viral.
It's infected every show I've been at, I hear it at least twice at every event.
Well you're going to hear it today!
You worked with Janieck Devy on your track "Reality", do you plan on collaborating with him or any other artists in the future?
I am collaborating with a lot of other artists because I'm planning on releasing an album in September. I have a lot of really cool, unknown guys, that's what I like because people say "oh who are those singers", the focus isn't on the singers but on the entire track.
Who are some of your inspirations as an artist?
It's funny because I listen to a lot of different kinds of music and the artists I like don't produce the same music I make. That's what I like because I can get inspired with different things.
It opens the doors for remixes and such
One of my favorite artists is definitely flume, I'll be checking him out next weekend because I'm leaving tomorrow. It's going to be awesome. RL Grime also, I'm so pumped to see him.
Earlier this month you toured through Norway, were there any moments that stuck out as memorable?
Yes, yes, on the last day it was completely sold out. And it's funny because Norway is somewhere you think like I would never go there, and then you go there and do a whole tour. And there were so many fans there, it was like "whoa this is crazy". It was really nice and it's cool because we had a lot of propositions for shows and stuff like that, but we are trying to build the whole lost frequencies brand. You're doing hard ticket shows and trying to sell out some real cool gigs and it worked out really well.
I thought that was a unique tour, I don't seem to hear of many artists touring through Norway.
That's true, they're into metal. I would get to the stages and they would say "So we hired this stuff for you but we don't know how it works, all this DJ stuff" so I had to check it out to make sure it all worked.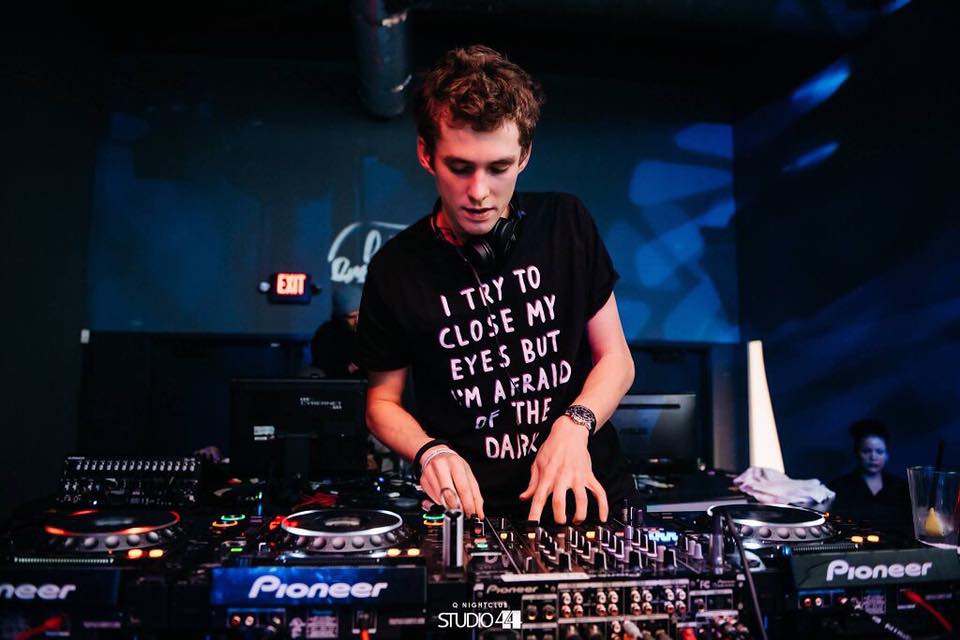 You're flying from here in California, to Florida, then off to Tomorrowland in Brasil, and back to Coachella all in the span of about a week. How do you deal with the insane amount of jet lag? When do you have time to sleep?
Well, since I come from Europe, when I first arrived in DC I was 6 hours delayed, so I sleep 3 hours before my gig and 4 hours after. I was doing that the whole tour, so I sleep a bunch before and then after to keep the timing right. It's alright actually because I don't have a lot of interviews and such and can relax during the day.
Do you ever get a chance to check out the cities you're playing in?
No, not really, it's sad.
Hey, next weekend you'll be able to check out Coachella Weekend 2!
Yeah, next weekend I took some free time off and 3 days before Tomorrowland Brasil I took 3 days off too.
Your indie sound perfectly fits the chill vibe of Coachella, but if you were to produce another genre, what would you make?
I love chill trap, not to heavy, just the melodic stuff. Sometimes not the bass but really high synths and vocals I really love it. I have a few tracks like that in my album actually.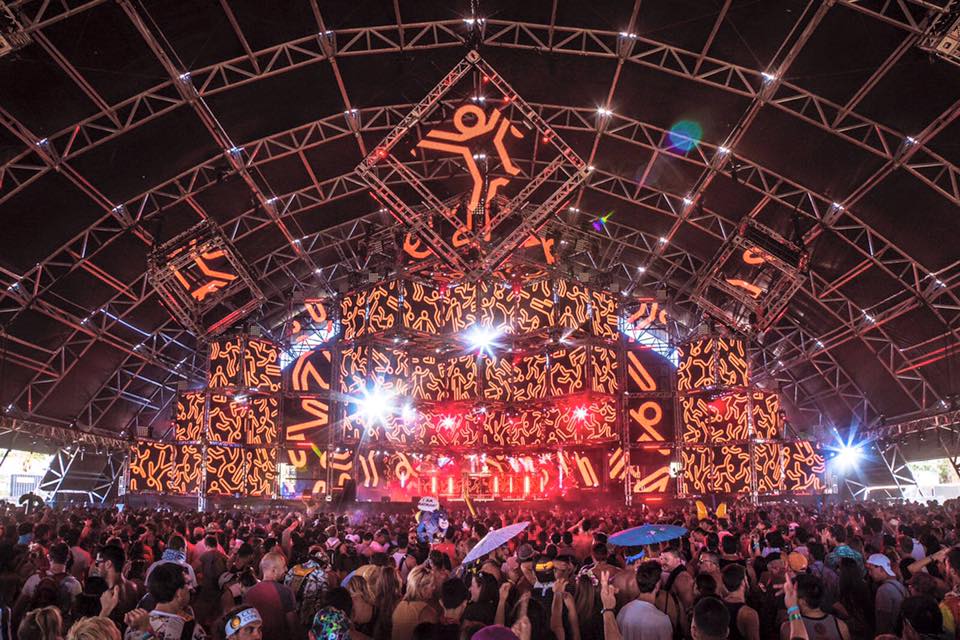 Playing Coachella is a dream for many aspiring artists out there, do you have any advice for those who are just starting out their careers because you're pretty fresh on the scene?
Yes, I am. I never expected to play here. I was at home and I remember my agent from the US told me "Hey I have this proposition from Coachella", and I was like "WHAT? Are you Serious?" I remember then a few weeks after I went to a radio show in Belgium and they were asking me some questions and I was like "yeah and I got this proposition from Coachella. I think I'm going to go because it looks really sick" They were like "what, what?" and then there were so many articles in Belgium saying "Lost Frequencies is going to Coachella". I didn't realize how big it was.
Are you nervous for your set today?
No I'm excited, because I know I have a lot of tracks I made myself that I am going to play. Remixes that aren't released anywhere.
So you have some exclusives for us?
Yeah, I've been trying them out the past month here in the US and the reaction has been great so I'm going to play them!
If you can only listen to three artists for the rest of your life, who would they be and why?
Bob Marley, Flume, and…*pauses*..well I have Reggae, I have a bit of electronic music, and I think Skrillex. Because Skrillex goes hard and soft and he's got a bit of everything.
What is it like to hear your tracks played on the radio or in other artists' sets?
It's weird. First it was weird, but I was #1 in airplay in Europe for 6 weeks, but more like 7 weeks, so I got used to it. I got messages every week, tons of messages saying "hey your track is on the radio" and at the end I was just like "okay, I know, haha, thank you".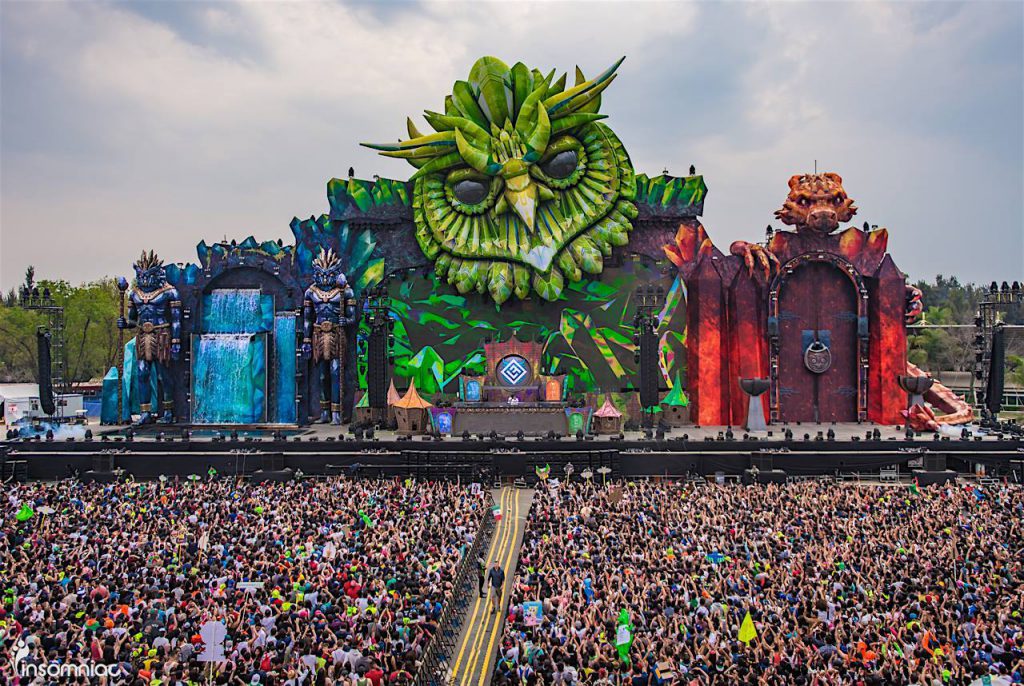 Having played EDC Mexico and set to play EDC UK in July, will you be playing at EDC Las Vegas this summer?
No not this year, we are looking into it because it looks really sick.
Is there anything exciting in store for your fans in 2016?
Well I have a new single coming out next month, and I'm really looking forward to releasing it. It's been a lot of time, and I had a lot of things happen so now I can finally release new stuff. I am so happy and after the new single will be the album in September. I've been working so hard on the album and in the last 2-3 weeks I've been showing it to people and everyone has said "we didn't expect this, it's really cool" they didn't expect it to be also as good as it is. They are saying it, I'm not saying it's the best, but they are saying it to me so I'm really happy and I'm really forward to releasing it.
---
Follow Lost Frequencies on Social Media:
Website | Facebook | Twitter | Instagram | SoundCloud | YouTube