NONSENS continues with rapid-fire production with their newest track, "Serve It Up", with vocalist Ericka Jane.
---
The Denmark trio of childhood best friends, NONSENS, continues to prove that they are a force to be reckoned with. This group already has releases on Mad Decent, Good Enuff, and Daruma among a few other labels. Further, their song "Gotta" has been supported by DJs worldwide. Their newest track, "Serve It Up," is a flurry of upbeat goodness. Assisting on the track is vocalist Ericka Jane, who's vocals provides all the hype. The best part about this track is just how different it is from everything else out there. Surely these NONSENS guys are crafting a specific sound for their brand and it's absolutely great! I really enjoy their catalog so far.
If you want more NONSENS, feel free to check out our exclusive interview + mix with them HERE.
Stream NONSENS – Serve It Up (ft. Ericka Jane) on SoundCloud:
Download the track for FREE by clicking HERE!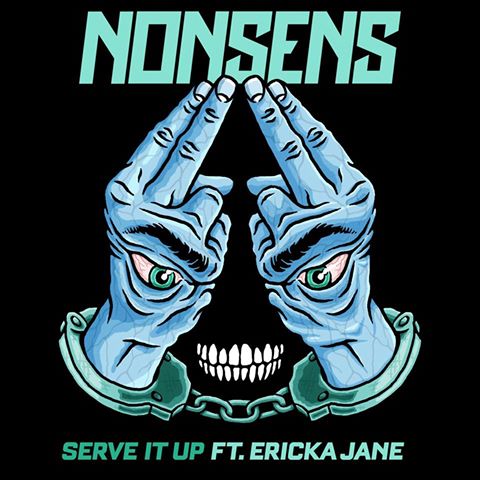 ---
About NONSENS:
There is nothing stronger than a bond between family and friends, and NONSENS is evident of the successes that come with that same bond through and through. Having been friends since childhood, the trio of Anton, Jens and Rasmus have worked tirelessly since 2012 to make their mark on the scene. Hailing from the Danish island, Bornholm, they have taken their home country of Denmark by storm over the past few years. Producing both original tracks and remixes that have received massive support from the industry, their infectious party vibe makes sure that you have a great time at any show they are spinning.
---
Follow NONSENS on Social Media:
Facebook | Twitter | Instagram | SoundCloud | YouTube