With under one week to go, Hard Summer 2016 is almost here! People on online platforms have already been relaying and discussing set times, which are out NOW via the HARD Summer App, available through the stores for Apple and Android. Plan your schedule on the app, and you'll have a way to view all of your selected sets across time; conflicts are rough, but just do what you feel at the moment! With the exception of a handful of acts, I'm leaving the rest of my festival experience to the feeling I get being there for myself. This year there's a new venue, camping over the weekend, and an ever forward-thinking undercard of musical acts to fill my time with. It is also with much pleasure that I can announce that Brownies and Lemonade, the sickest event crew in LA will be taking control of the campground music activities. Count on seeing some deliciously intimate but banging performances if you're craving more awesome music after the festival is over. We also are coming to an end of the Hard Summer 16 Series which brought you a bit closer to 16 artists on this year's lineup, some returning and some new. Get connected with more Hard Summer music by checking out the Official Hard Summer Mixtapes on SoundCloud including mixes from Amine Edge and Dance, Zeds Dead, Unlike Pluto, and a few others!
Stream the Official HARD Summer 2016 Mixtapes on SoundCloud:
Click HERE to check out the full lineup for HARD Summer Music Festival 2016!
If you still need to buy tickets, don't wait and cop them here!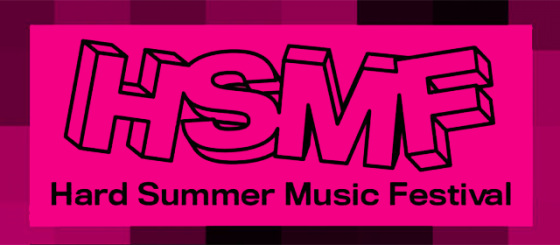 Hard Summer 16 Series || Jerry Folk & Pretty Lights
This year's Hard Summer is definitely going to be a contender for my most enjoyed music experience at a festival this year. Ever since the LA Historic Park days of raging at HARD Fest, I've been constantly allured by the blend of artist styles on the lineup. For example, Hard Summer 2013 had 2 Chainz, Disclosure, Dog Blood, TJR, Ryan Hemsworth, TNGHT, Flux Pavilion, and Knife Party all on one day. The amount of different setups and rhythms I experienced on Sunday was blissful, full of funk and great energy for dancing. This Hard Summer series is dedicated to that bit of nostalgia in my early EDM exposure days as well as a new kid from Norway with an expert delivery of funk and soul elements in his production. When I was first listening to SoundCloud regularly, I discovered a mix series by our returning performer called "THA HOT SH*T." It made a big impact on how I experienced electronic music, and honestly provided a solid background for getting me into discovering the new stuff. Moving forward a few years, I was downloading as many free tracks as I could find on SoundCloud and making CDs to listen to my weekly favorites in the car. This is how I first encountered the newcomer of this year, releasing an insanely fun remix of a Snoop Dogg track featuring Justin Timberlake and Charlie Wilson. This week I present to you for the first appearance at Hard, Jerry Folk and coming back as a repeat performer at HARD Fest is Pretty Lights.
---
Jerry Folk
From Oslo, Norway, 20 year-old Jerry Folk might be one of the most exciting up and coming acts to Hard Summer. With remixes that will absolutely appeal to my fellow late 80's and early 90's born peeps, he brings a disco-like-funk to songs released in early 2000's. "Signs" above was a great example of this, but others include remixes of Mario Winan's "I Don't Wanna Know," and "Suga Suga" by Baby Bash .I'm hoping that his set is going to make me feel as good as I did at Breakbot during my first Hard Summer experience, but with some more futuristic vibes from his recent original works. Most recently, Jerry Folk has released a "project" that will give you a solid idea of what his most recent production is, and all four tracks are available for free download! According to his own SoundCloud playlist for the project, "The Kids Tape," he clarifies how to describe this mixtape-esque release:
"Kids is the intro track of a project I'm working on called the Kids Tape. It's not an EP, it's not an album, just a series of songs that represent what I'm doing at the moment.
releasing a lot of different styles that I'm into and I'm hoping to show you more of what I like to do with music. On a lot of these songs I'll be using my own voice, there will be some videos and some featuring artists/producers. I'll keep releasing songs for the Kids Tape every other week until it's complete. stay tuned"
#Mixtape
– Jerry Folk
Stream "Signs" (Jerry Folk Remix) on SoundCloud:
With a very flowy style of putting reverb on kicks and tossing in looming sounds that seem to shine, Folk makes his music weave between straight beat and broken beat patterns. The style of some of these tracks reminded me a good deal of Kaytranada's delicacy in some tracks from his recent album, 99.9%. In one of the tracks from this project, "Where I'm Going," there's an incredibly organic feel from the instrumentation. Also, Jerry Folk has recorded his own vocals for the song, which really says a lot about how much this guy gets into his music. Check out the whole project below!
Stream Jerry Folk – "The Kids Tape" Project on SoundCloud:
He's still a very young act so far, but has gotten a lot of support from listeners who are starting to embrace the wave of funk elements in the EDM environment. Fortunately for me, his set starts at 3:30PM on Saturday, which gives me plenty of time to get to the venue in time and witness plenty before Josh Pan begins! He performed at the Do Lab Stage at Coachella, so Jerry Folk isn't unknown to big festivals, but he's still making a name for himself and attracting his fans across the U.S to go see him. I'm confident that this guy is gonna be one to watch at Hard Summer and in the next year perhaps at CRSSD Festival in San Diego.
---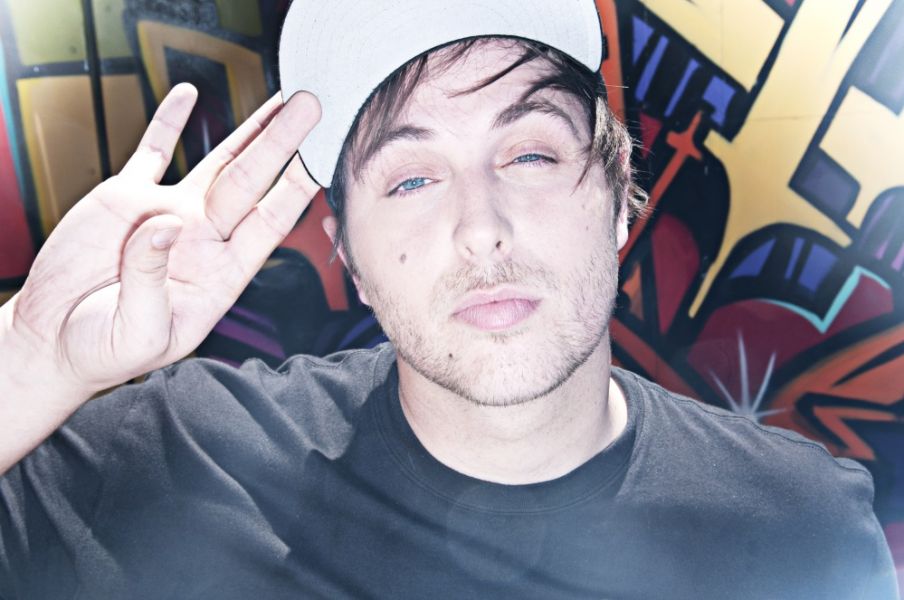 Pretty Lights
Derek Vincent Smith, also known as Pretty Lights, is someone I've been listening to ever since I began exploring electronic music on SoundCloud. After encountering his mix series, "THA HOT SH*T," I was immediately connected to glitch-hop and other hip-hop like sounds that I began to find in electronic music. One of the most influential songs for my early EDM ears was featured on one of his episodes, and is what introduced me to two artists: The Geek x Vrv from France, and the legendary Flume. Check out the remix below:
Stream "Holdin' On" (The Geek x Vrv Remix) on SoundCloud:
Pretty Lights wasn't only influential in his taste alone. His onstage setup includes a brass section, a talented drummer, and one incredible light show going on. If you love the funk, this glitch-hop will resonate as some of the best vibes you could ask for, especially towards the end of a hot day in the summer. Plus, this Hard Summer, Pretty Lights will be debuting a new live show. Seeing him perform has been a long time coming for me because I missed his Hard Day of the Dead 2013 set before watching Deadmau5. To get an idea of how grand the performance is, here's some footage from when I was first listening to his mix series. He put on a huge show at the Bill Graham Civic Auditorium in San Francisco.
Stream Pretty Lights at the Bill Graham Civic Auditorium on YouTube:
His style is funky, and his musicianship is unique; Pretty Lights definitely pushes the boundaries that get formed around electronic music producers and performers. His 2013 album, A Colour Map of the Sun was nominated for a Grammy for "Best Dance/Electronic Album" and went even further beyond the simple release of the album. Alongside the release of his work, he also pushed out the release of a complete remix album that accepted remixes from regional producers. This push for collaboration is something that I time and again speak up about respecting from an artist; it shows that they're not just multi-dimensional, but facilitating the music scene in a positive way. What's more is that in the studio, he sets up in a very legit way with analog recording for instruments, including himself playing on the bass and the keys. For a complete description of how unique he is as an artist, refer to his SoundCloud bio/description:
On July 2, 2013, not one but two new Pretty Lights albums were released: A Color Map of the Sun and its essential companion, Live Studio Sessions From A Color Map of the Sun. The first PL efforts to be sold commercially after a series of acclaimed free-download albums and EPs, the Color Map project represents a turning point in Pretty Lights mastermind Derek Vincent Smith's artistic growth. A self-professed "sample collage" artist, Smith decided it was time to create his own. "Before, I'd combine 25 samples into one song," he explains. "This time, I was going to create my own original sources, retaining the timbre that spans the great musical era of the last century – from modern classical and jazz, to '60s soul and beyond."

This idea sent Smith into an intensely laborious, obsessive, ambitious creative process. Where so much of today's music is created entirely "in the box" using digital plug-ins, Smith went totally analog – recording musicians direct to tape (including himself on bass, keys, and modular synths), using authentic vintage instruments, pressing the results onto vinyl. He then fashioned those sounds into two visionary works. A Color Map… finds Smith taking Pretty Lights' trademark combo of gritty, crate-digging hip-hop, speaker-shredding digital thump, and instrumentally-based psychedelia to new heights over 13 songs – from the dancefloor-ready yet kaleidoscopically abstract "Prophet" to the syncopated funk of the Talib Kweli-driven single "Around The Block." Live Studio Sessions…, meanwhile, boils down the raw material used to create the tracks on A Color Map…, reducing 30 minute jams into 4 minute breaks. It's all part of the multifaceted creativity that the albums' titles suggest – a reference to a 1670s-era essay by Isaac Newton describing the experiments that led to his discovery of visible light's color spectrum. "What Newton evoked I found especially poetic and beautiful," Smith explains. "It fit what the name 'Pretty Lights' is supposed to embody – the idea of an artistic eye always looking at the world, searching for beauty and new inspiration."
What makes this year so special to me is the combination of a presence from a brand new artist to the scene and someone who I respect as an electronic music icon. There's no other place that I'd rather watch the both of these acts at one festival, and I feel like their energy is going to really complement the stages they're set for. Hard Summer attendees are building lots of online hype about sets from famous names like Porter Robinson and Major Lazer, but these two acts are going to be some of the best that you can catch all of this weekend. Although there is a more mellow vibe from both Pretty Lights and Jerry Folk, it'll be sure to provide the lift from pure grime that Hard offers. An excellent tip from me as a fan of their music would be to check out Jerry Folk for any 15 minutes of his set, but watch the end of Pretty Lights. There are really some magical things that will be going on in less than a week, so stay up on the HARD Summer business, and look out for my essentials post coming just before the festival.
---
Follow Jerry Folk on Social Media:
Facebook | SoundCloud | Instagram | Twitter
Follow Pretty Lights on Social Media:
Facebook | SoundCloud | Instagram | Twitter | Website
---
Stay tuned for the last edition of the Hard Summer 16 Series and Hard Summer Music Festival 2016 Essentials Guide!