HARD Summer Music Festival 2016 is so close to being here that we're already hearing about Stage Lineups announced on top of the several additions to this year's Hard Summer 2016. This year is going to be huge, hosting Camping for the first time as well as camp-exclusive stages for people to continue to go Hard until late. All of these new changes take me back to my first Hard Summer in 2013 when I went only on a Sunday because I had recently discovered and liked the music of Breakbot, Dillon Francis, Baauer, and Justice, to name a few. One year later, Hard Summer 2014 became the first year that I was being active in early stages of my activity on SoundCloud and made my very first playlist. I even got hyped for really early acts like Worthy, Snails, Eprom, Milo & Otis, Bixel Boys, Djemba Djemba, and other artists who are really good but weren't extremely popular names on the lineup. The beauty of Hard has carried this legacy, for me, though not everyone has received the experience in the same broad light.
What makes this year's lineup special to me is that there is a fusion of artists who made such a huge impression on me at my first HSMF and some of the best up-and-coming acts that I can name. There are really some people who I've been ecstatic to see on a big stage, and I send all the love and support to those whose artistry transcends the platform of just SoundCloud. Part of what makes Hard Summer my favorite summer festival is that I can count on a really cutting-edge lineup which this year is as comprehensive of hip-hop and soul elements as it is of house and techno. I'll be outlining my Top 5 most anticipated acts for this year's Hard Summer 2016 alongside some of their music for you to take a listen while you read me swoon over who I'm definitely seeing this summer.
Still need tickets? Click here!
To narrow a lineup with as many names as this year's Hard Summer down to a top 5 was tedious, but was unquestionable in my list of music priorities. The relevant items on that list in a couple of weeks will be Going HARD, Festival Firsts, Recent Music Production, and Running the Trap once the sun gets closer to setting. For those main reasons and a few other factors of taste or newly released content, my top 5 are who I have the most faith in making this the best Hard Summer I've ever attended for me and everyone else there.
Hector's Top 5 Picks For Hard Summer 2016
---
#5 – Josh Pan
Facebook | SoundCloud | Twitter | Instagram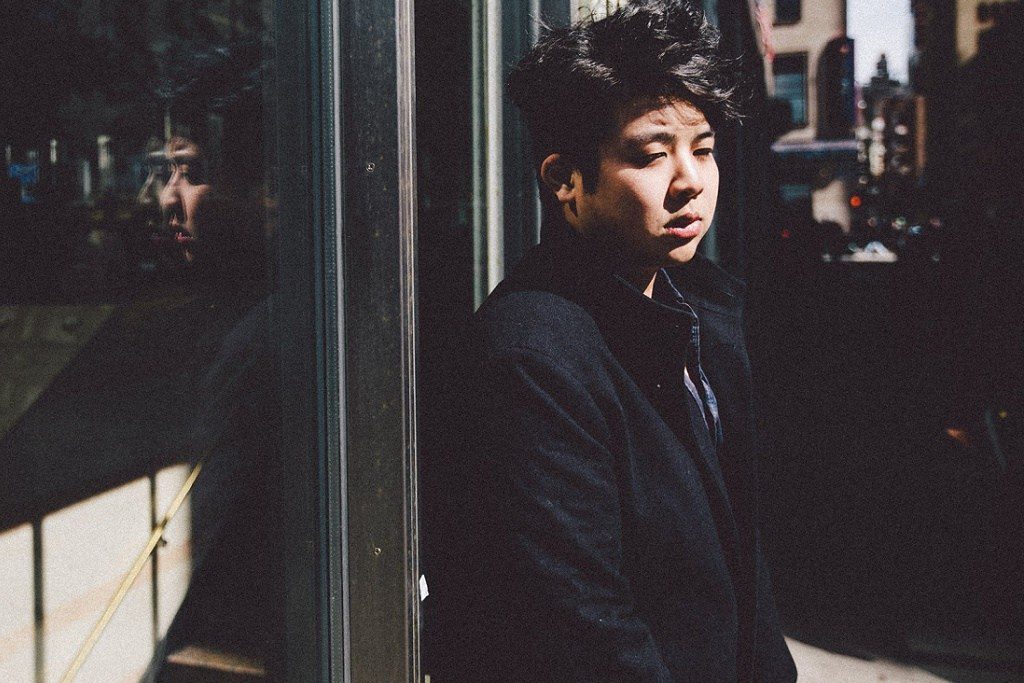 First to mention of the top 5, Josh Pan came to the scene in a very elusive light for me. At one point there were rumors that Josh Pan was a collective of many different artists who all contributed music under the same name. After I had listened to over half a dozen "Josh Pan" tracks, I was hooked and ever eager to find out who was responsible for each track. Once the record was set straight from others as well as Josh Pan himself, I was overwhelmed by the fact that this one guy could be responsible for so many different takes on music. If you follow him on social media like Facebook, for example, you'll see that he is an incredibly articulate soul with a very mature perspective on life. For me, this was strongly supportive of the idea that he can be such a multi-faceted producer with productions ranging from delicate to an epic bass storm to executive producing an opus of Keith Ape's "It G Ma" released on OWSLA.
Stream "IT G MA" (Josh Pan Opus) on SoundCloud:
While the 14-minute record is dynamic enough to show Josh Pan's grand vision, credit should be given to Sakuraburst and other contributing artists for delivering so many takes on the track that'll make you bounce, shout, and sway. The release on OWSLA is incredibly relevant, as Skrillex has been showing love to Josh Pan for many months now and has signed him to the label. I love to see artists who possess so much individual drive be great team players like Josh Pan does. Earlier this year OWSLA released their Worldwide Broadcast Album on which Josh Pan brought forward another banger, "Platinum." The track starts off with a strong and steady beat that you would think can set the pace for the whole song — it doesn't. The buildup progresses with this epic little horn-line that you hear in the background while a rush swells into a drop of smooth bass and scratchy synths in its lead. Some of the vocal samples used are so hype, and adds to the flurry of sounds that are tossed in and out of the soundscapes. Even after the first drop leads you to believe you know what's in store for your ears, there's an even heavier and wilder second drop in this track. Listen for yourselves to the track that is guaranteed to make Hard attendees say "Oh My God," especially with the right visuals displayed to go with. Beneath that, you'll hear a more organic touch from Josh Pan on his collaboration with Babel. This track will move you in a more classic feeling way, being a remake of a huge Mary J. Blige hit.
Check out "Family Affair" by Babel ft. Josh Pan by clicking HERE!
There's no question that Josh Pan is a relatively new kid on the block. I honestly don't know how much his popularity will have increased by the time Hard Summer 2016 arrives. What's going to make this set special is that the undercard at Hard Summer constantly brings together audiences of people who know and appreciate their music acts. I've only seen Josh Pan perform once at The Regent theater in Downtown Los Angeles, and I feel like he had a slightly more art-noveau set than what I would expect at this year's Hard Summer. This summer will provide a platform to showcase to thousands what he can do behind the decks, and will surely spark another rise in his growing fame. If you're in the Bay Area during the days right before Hard Summer weekend, check out Josh Pan alongside Lunice (also on the Hard Summer lineup this year), HUCCI, and Stylust Beats at 1015 Folsom!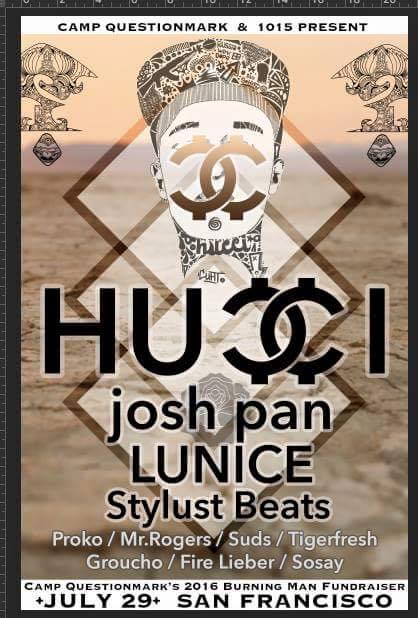 ---
#4 – Boys Noize
Facebook | SoundCloud | Twitter | Instagram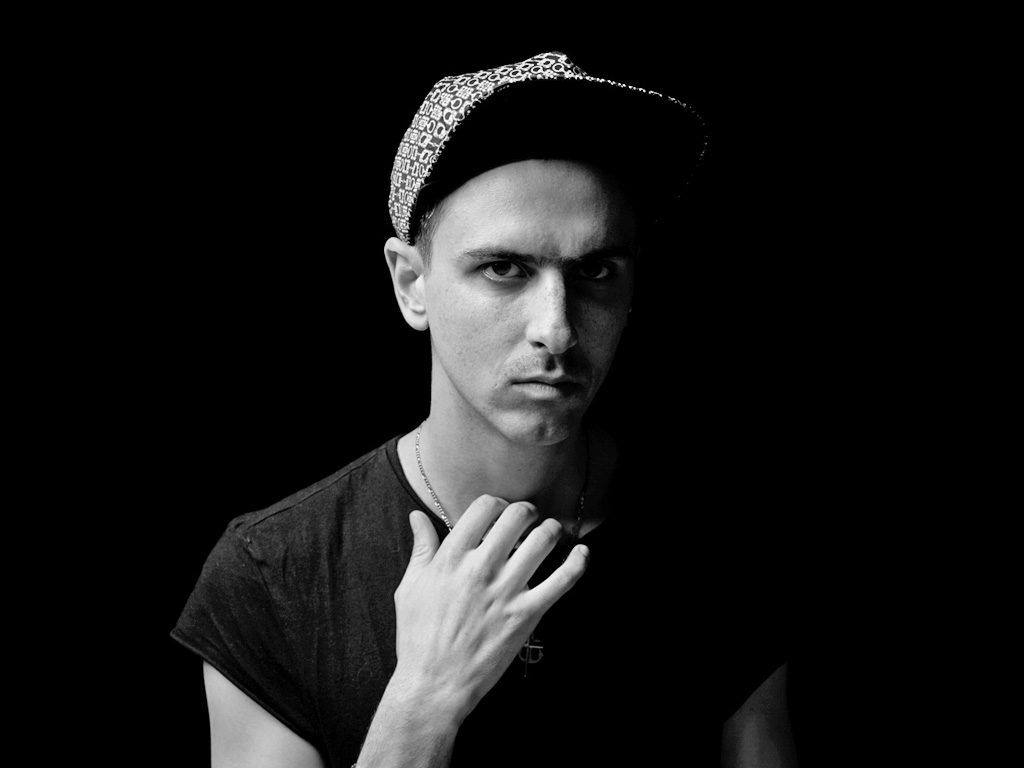 Coming off of an absolutely huge album release, Alex Ridha aka Boys Noize is about to come through to Hard Summer 2016 in a completely different light for me. I knew of the name when I attended Hard Summer 2013, when he was an active team with Skrillex as Dog Blood. For those who remember the dog-friendly trailer, their track "Next Order" was the opening song that got me so pumped for my first massive.It's since then that I've known that he's a top dog behind the decks and in the studio making him a perfect select for my Hard Summer top 5 picks. Boys Noize is best known for dropping some sick Acid House, but he's dabbled in so many styles ranging from Electro to a more dark house sound to some newer tracks that were reminiscent to great 80's music for me. In any case, he packs dance floors with great energy and what better platform than Hard Summer??
Check out the official Hard Summer 2013 Trailer on YouTube HERE!
His recent album "Mayday" has given me a lot to look forward to at his set this year. In the last couple of appearances at Hard, I was only able to catch a small portion of his sets and felt like I didn't settle into the vibe as well as I will be this year. Expect to hear several new tracks this summer, and read my full review of the album here. The most standout tracks here are the title track "Mayday," "Birthday" ft. Spank Rock and  Hudson Mohawke, "Euphoria," "Rock the Bells," and many others. Some were even played at this year's Coachella by HudMo and Baauer. If you wanna hear a quick medley of the album, you can do so below!
Check out the Album Medley of Boys Noize's latest release 'Mayday' on SoundCloud:
Not only is Boys Noize a great producer, he is an incredibly fun DJ to watch perform. After seeing him as the special guest at a Spam 'N' Eggs event in Los Angeles, it was clear to me that he's eager to get people dancing and loves what he does. If you need further proof that the German DJ is going to rock the party at Hard Summer 2016 this year, consider the fact that Boys Noize has been throwing his own pop-up gigs with a significant turnout and the best intentions that a strong dance community could hope for. Though the police ended up shutting the MayDay event down, Boys Noize was able to take the high road in how he recapped the day:
"On May 1st my @boysnoizerecords crew and I had the idea to throw a street party in Berlin strictly for my fans and the city. We did this very DIY!! As you have seen from the videos the vibe was incredible and very peaceful. The police asked us politely to shut it down and I did. It was a great day in celebration of peace, anarchy and my upcoming record which I played a few times through for the crowd. VIELEN DANK AN ALLE DIE DA WAREN." – Boys Noize
If you go to Boys Noize's set this summer, you're gonna be living in the true spirit of HARD without a doubt. Boys Noize is a personally valuable set for me, which brings him to my top 5. But it's also his newest album that slaps which is bringing me straight to his stage. When you look through the crowd, you'll notice many who are just getting used to Boys Noize as well as many who have been watching him perform for years now. Once again, Hard is proving to be the place where the experienced music lovers and new music lovers will come together and rage at So Cal's biggest summer music festival.
---
#3 – Justin Martin
Facebook | SoundCloud | Twitter | Instagram
Before going into why he's amazing, I want to reminisce back to the earliest Justin Martin memory I made: when I had first heard about him at HARD Day of The Dead 2013, I had a very strong impression made on me. Leaving my phone on the ground at a different stage was a boneheaded move, and caused me to run back in a panic before I even reached my friends waiting for his set to begin as well as me. So the impression made on me turned out to be secondhand, strangely enough! When I was certain that I should just wait until later to check the lost and found, I went to find my friend Eric who had the biggest smile on his face and had just experienced Justin Martin at the Underground Stage for the last 20 minutes. His words to me told me almost everything I would ever really need to know about J.M:
"Justin Martin made my booty clap."
Gracing my top 5 as an all-around great DJ, Justin Martin blends the catchiest sounds in deep house music with some of the most fun sets that you'll have the pleasure of experiencing. My anticipation is bringing me back to the time I saw Justin Martin and Eats Everything play at Exchange LA for a whopping 6 hours! At some point it would be just Justin Martin, or just Eats, and then for 2 hours or so they went back to back. That glorious night was proof to me that the DJs up there truly honored playing good music for everybody to have a good time.
Stream Justin Martin's Mix for Beats 1 on SoundCloud:
If anybody were to be chosen to represent Hard's respectable house lineup this summer, Justin Martin is the man to look towards. The entire Dirtybird crew is rolling out deep with several artists listed on the lineup, and that's come to be expected from Hard attendees.
---
#2 – Dillon Francis
Facebook | SoundCloud | Twitter | Instagram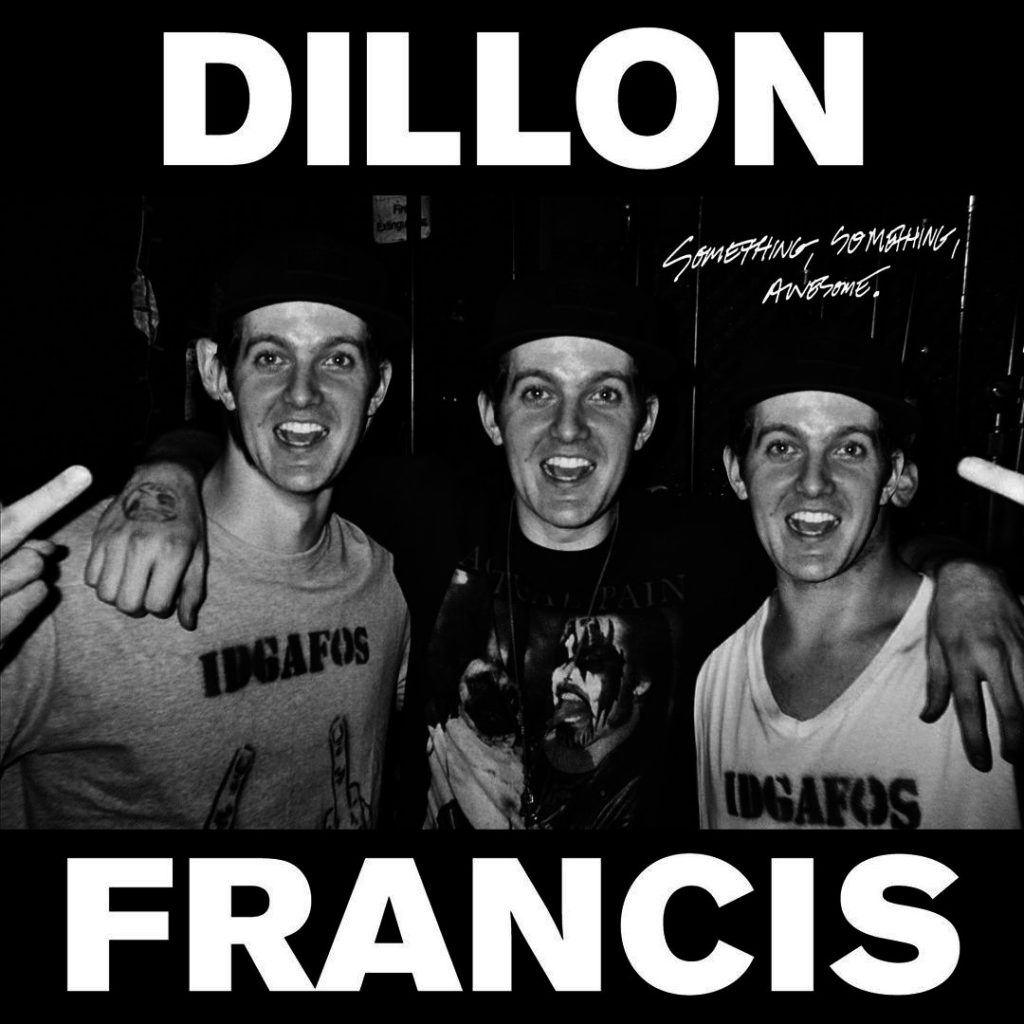 Dillon Francis has become one of the most popular names in dance music and one of the most sought after DJs to catch for a hilariously enjoyable dance party. The picture used above is from an EP that was released when he was still becoming recognized as an EDM heavy-hitter in terms of production, and boy was he turning hundreds of thousands of heads. Moombahton quickly became one of my top genres and the name Dillon Francis was making its way towards me in a huge way. Why am I zooming back a handful of years to begin talking about my number 2 for this year's Hard Summer? The reason is that nostalgia is hitting me all too hard, and Dillon Francis's Hard Summer 2013 is one of my first and absolute favorite sets that I have ever experienced. There were cats on the screens, an amazing stage setup with lots of screens that flickered lights during all of the best buildups, and the man himself jumping up and down while he played behind the decks. He played a healthy mix of new tracks, originals, and remixes that I had been hyping myself up for in the months before the event which is exactly what many are doing now. For me, this is one of the most personal additions to the top 5, and one of the most influential no doubt. After playing some of his mixes and tracks every day for months once they released brought me close to understanding what I would come to like about electronic music. Time has flown since his "Something, Something Awesome" EP came out over 4 years ago, but that doesn't mean he won't still play some of the stuff that has gone down as quintessential DJ Dillon. A prime example is the festival-appropriate "Masta Blasta," released on Mad Decent, which still works well in a set with other house and trap music.
Stream "Masta Blasta" by Dillon Francis on SoundCloud:
In the last 2 years, I've seen Dillon Francis play twice, including the 2014 year that saw his full extension into the mainstream. When his album "Money Sucks, Friends Rule" came out in 2014 on Columbia Records, we saw Dillon Francis team up with Martin Garrix for a huge success "Set Me Free." This collaboration is largely responsible for getting young fans to flock for Dillon, since they were already on the Garrix-train following his release of "Animals." At EDC Las Vegas 2015, I was overjoyed with Dillon Francis's sunrise set of the final day because returned to his moombahton and dancehall vibes for the last 30+ minutes of the set. I'm praying for a big return to this type of energy from Dillon Francis because I think it's him in his most authentic and enjoyable form. He combines silliness with truly awesome music production, and there's an element of integrity woven throughout pretty much everything I've seen him do. The music video for his collab with DJ Snake, "Get Low" has over 300 million plays on YouTube and was one of a handful of tracks that I heard played several times at each event/show that I went to in 2014.
Watch "Get Low" by Dillon Francis & DJ Snake on YouTube:
---
#1 – Oshi
Facebook | SoundCloud | Twitter | Instagram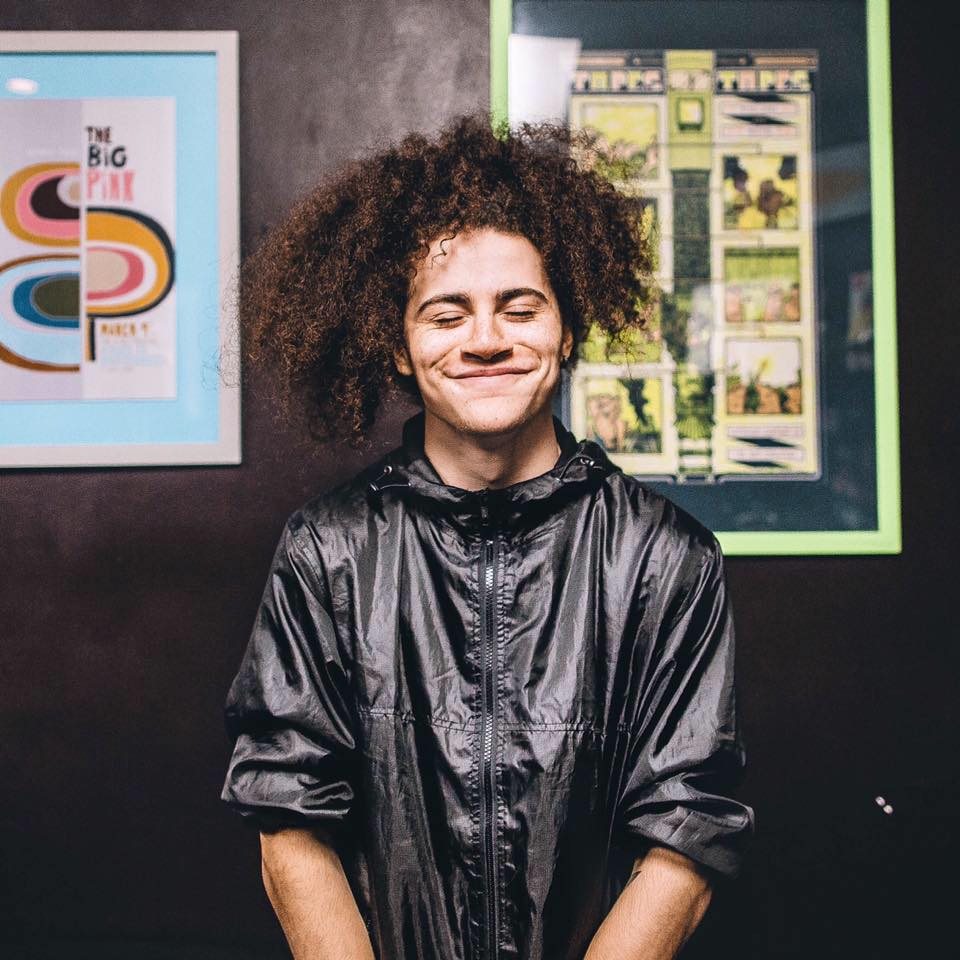 Oshi may not be a name that you hear every day in the music world — that is about to change in the next several months. Hailing from the UK in London, this young man has already blossomed into something spectacular and is fully deserving of the top spot on my top 5.. This beat-making prince makes music that is as charming as it is skillful, and I'm genuinely so happy for his name to be getting massive recognition. Since discovering his name around the turn of 2015, I've been nonstop listening to everything that he gives his blessing. His smooth introduction for me came when he was only around 16 years old, releasing a track on Soulection's "Love Is King" release. Listen to the promising fusion of funk and future, with melody and beat dancing around an absolutely beautiful old vocal sample.
Stream "Hang On" by Oshi on SoundCloud:
He was a contributor on the Josh Pan Opus posted above, and he has dipped into a culture that brings back R&B music in a very big way. If only because I grew up with music containing so much soul, Oshi has revived an era with his own hands and musical experimentation. As a co-founder of the Film Noir collective alongside BNJMN and Krs. much of the music I've been turned on to in the last two years is naturally in some way influenced by him. Oshi has the culmination of all factors when it comes to placing him in my top 5, just as he's making his way on festival lineups. He's released tracks that he claims to be incomplete, yet sound impeccable. For example, his rework of the vocals on a song released during the turn of the millennium is a great example of how well he can emphasize the emotion of the song with some solid production work.
Stream "Separated" by Oshi on SoundCloud by clicking HERE!
The only opportunity I've had to see Oshi live was at a show at Avalon Nightclub earlier this year, but doesn't compare to the passion I'm embracing this year's Hard Summer with. I'm looking forward to his performance at a festival more than all others, longing for his compilation of bass music, soulful music, dance music, and everything in between. With tracks that are getting mad support from the online community and big names like Skrillex alike, Oshi is garnering a huge name for himself. He's also been seen repping some Adidas gear, which lends to believe that his marketable demeanor is getting just as much attention as his reputable sound.
If you're into the future sound, Oshi is the dude for you; if you like bass-y trap music, Oshi is the dude for you; and if you're trying to hear the most vibing music being made right now, Oshi is the dude for you. I will GUARANTEED be at this set the entire time, dancing and singing along to the remixes and original bangers that he's been involved in. This track, for example, originally produced by Kaytranada for Towkio, has been remixed in a way that pulls together the original funk as well as fuses his own emotional spin on how the tracks resonate to him.
Stream Oshi's remix of "Reflection" by Towkio (prod. Kaytranada) on SoundCloud:
If you compare this track with the original, you get the idea that Oshi can go with the flow of an artist's work and change simple things like composition and pitch in order to keep the theme of the artist's intention. It's pretty common that a collaboration with Oshi lets the other artist(s) shine, and the fusion seems effortless to produce anything from a soulful remake to a new trap banger. At this year's Hard Summer 2016, you'll witness possibly the most ambitious new talent to the electronic music scene. Unafraid to remix everything and anything, and open enough in spirit to experiment with having a good time, you're guaranteed to get a purely fun and exciting environment. He'll likely be performing early in the day, but the payoff will be worth it. I highly recommend stopping by this set, you're gonna have an absolutely great time if you do.
---
Just-Missed-My Hard Summer 2016 Top 5:
This year was absolutely stacked in my eyes. There are plenty of artists who are going to be phenomenal sets for the same reasons as those selected for my top 5. Whether it be a new up-and-comer or a classic veteran of playing HARD Festival, some of the following names stand out as some extremely promising acts:
For more details on Hard Summer 2016, keep on the lookout for announced Set Times and Camping Essentials! Who's in Your Top 5 for Hard Summer 2016? Comment below!
---
Connect with Hard Summer 2016 on Social Media: