Los Angeles is pretty well regarded as a hub for innovative electronic music tastes: we have scenes in Downtown, Hollywood, near the West Side, and everywhere in between. Brownies and Lemonade is easily becoming one of LA's hottest group of dudes who can throw a party, boasting GREAT music, and generating a truly authentic fan base. Last week, they got it cracking in Downtown with a massive lineup, including a few of Soulection's sluggers on the bill. Abjo, LAKIM, and Andre Power rocked the house in a pretty large venue that got rumbling until past 3AM.
One of the best things about these shows is that they recruit lots of up and coming talent, and generally grant free entry with RSVP; I think $10 is the most I've paid for one of the particularly stacked shows. Coming off of a big 2015, Brownies and Lemonade posted one more element they've included to celebrate the growth they've had by introducing custom trading cards to rep all of the artists who helped make it shine.
Later today, February 6th, Brownies and Lemonade is coming to Pico Blvd for a show with more heat. RSVP here, which will get you in free before 10PM but come early! Their recent shows have been getting packed, and waiting in line longer than you anticipated can cause you to miss out on some of the goodness. Tonight's show is gonna feature some out of state acts like Heroes X Villains (HXV) from the ATL, and Medasin from Dallas, who reps the Film Noir crew. TSURUDA is an LA native that is so musically gifted, it's like listening to Carmack and DjembaDjemba's musical love-child. EZRA is a young gun from Long Beach, with a style that ranges form wavy to bangin, reminiscent of Cavalier. Come through because it's gonna have that real party feel, and it's guaranteed to make your body rock.
Brownies and Lemonade 2015 Artist Support: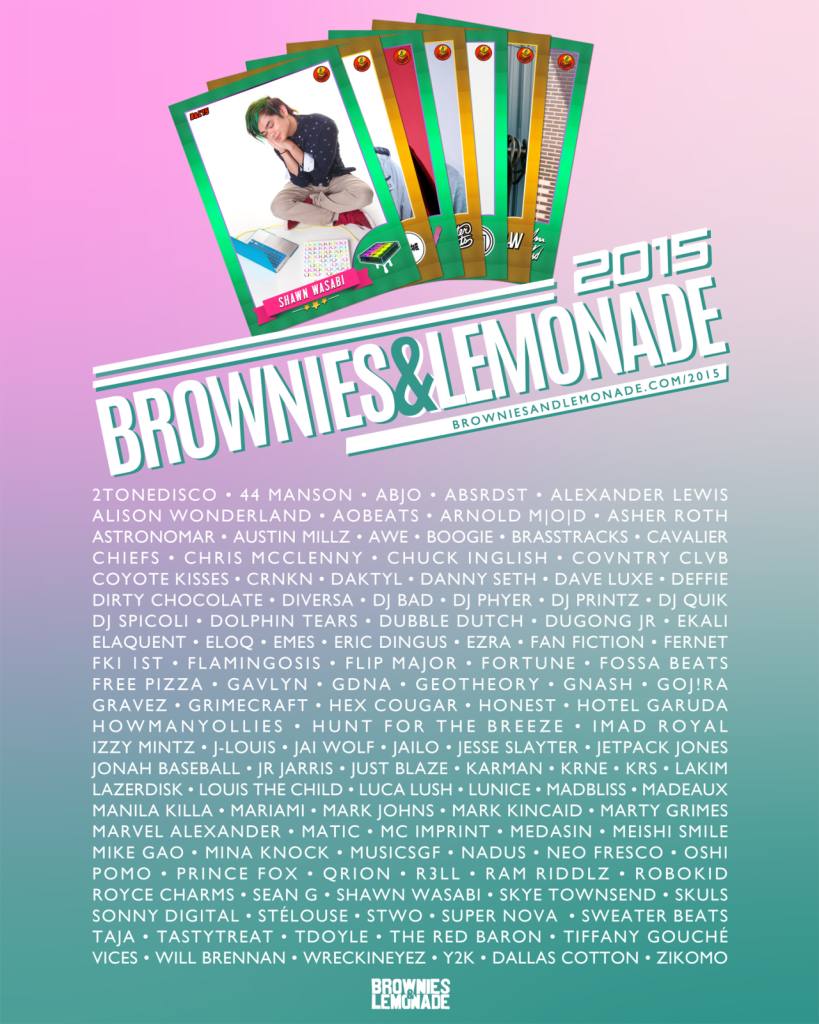 The list of artists that Brownies and Lemonade brought on includes Alison Wonderland, Alexander Lewis, Coyote Kisses, Cavalier, Hex Cougar, Gravez, Luca Lush, Prince Fox, Stwo, and tons more. They've even had the pleasure of hosting events all over the central LA area, spots in Ktown, the Echoplex, Avalon, and more. Also, notice that many of these artists had a growing year in 2015 as well, and I can personally say that I think Brownies & Lemonade has done a great job of amplifying the support that these artists get from LA peeps. As an avid Soundcloud user, it warmed my heart to see many of these names go up on lineups after discovering their music, and, often times, discovering that they were LA area natives.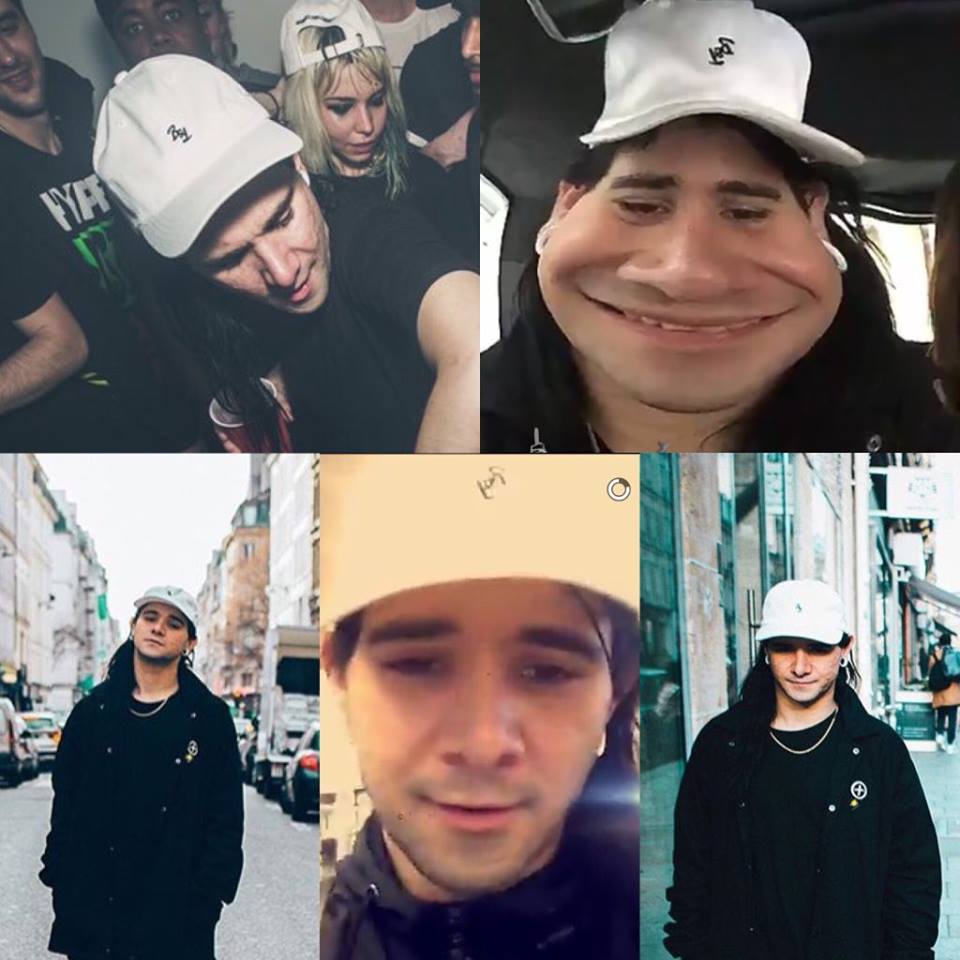 Brownies & Lemonade provides fans with a weekly lineup that varies from local collectives like Shifty Rhythms to bringing out some heavy hitters from the Soulection crew as they did last week. Much to our pleasure, the website is incredibly simple and easy to navigate, and we get to party with the dopest hosts on the weekend; you can't ask for much more. Skrillex and Mija even approve, showing up a couple of weeks ago to make an already wild crowd roar, and rocking some stylish Brownies and Lemonade headgear.