Insomniac's festivals have been masterful works of art that breathe life into each and every headliner that takes part in its incredibly mind-blowing festivities. The explosions of color, sound, and happiness at each and every Electric Daisy Carnival leave headliners yearning for more. EDC Mexico 2016 is sure to be just as epic.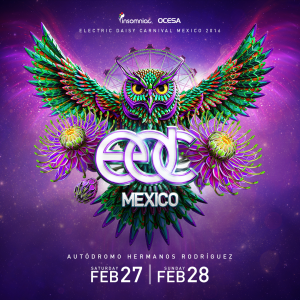 Taking place February 27-28, 2016 at the Autódromo Hermanos Rodríguez, EDC Mexico 2016 is around the corner and building up steam already. 2016 will mark this festival's fourth year. It's already been hailed as an international sensation, attracting guests from all over the country to partake in the incredible sense of community, love, and fun that Mexico fosters. This year's announced line up is one that will have headliner's dancing all day and into the magical night. Bigger names for this festival include Above & Beyond, Adventure Club, Dada Life, Lady Faith, Martin Garrix, Slander and many more.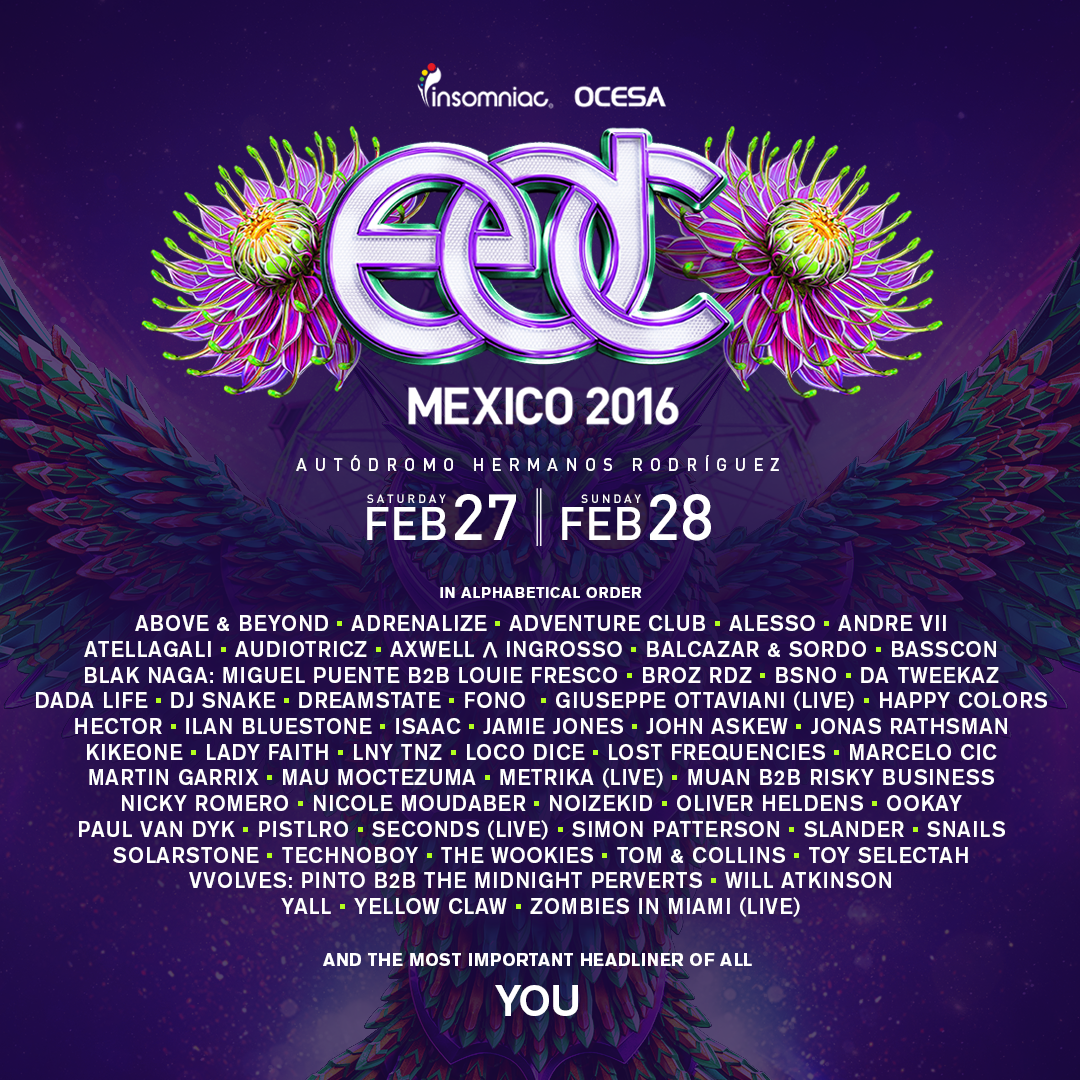 EDC Mexico is sure to be warming, colorful delight in the heart of winter. Imaginations come alive and give way to fantastical experiences with other kindred spirits, reigning in a sense of fantasy, adventure, and discovery. Like the beautiful budding light of the spring season, the carnival is sure to gift headliners with a sense of awakening and inspiration.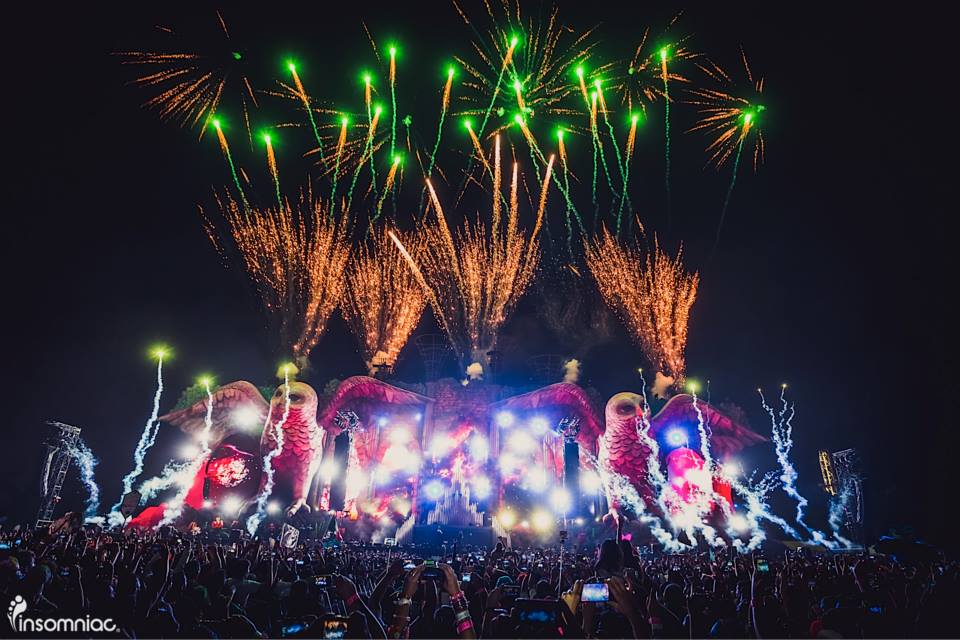 Running from 2pm-2am on both Saturday and Sunday, EDC Mexico invites you to take a break from the rigors of daily life and simply explore. It's a chance to let go and take in the vivid dreamscapes of classic EDC stages including Kinetic Field, Neon Garden, Circuit Grounds, and Local Flavor. Escape into majestic fields that marry technology and nature while inspiring you truly connect with the universal and passionate energies around you. You'll get a chance to experience beautiful art, alluring performers, and thrilling rides that will help you celebrate life and love while being the truest version of yourself.
Don't delay – save the date and buy your tickets now! I'll see you under the electric sky soon!
To purchase tickets, check out Ticketmaster.
To view the EDC Mexico 2016 Announcement trailer, check it out here: