Iconic duo Infected Mushroom sourced tracks from psytrance artists in the scene for the Part of the Dream compilation on Dreamstate Records.
---
Dreamstate SoCal is upon us, and trance family members from near and far are flocking to Long Beach to immerse themselves in a weekend filled to the brim with uplifting vibes, powerful melodies, and more. One legendary duo set to take the stage during the latest edition is Israeli psytrance duo Infected Mushroom. But before the madness can commence at their set, they've dropped off a gift for those hunting for a dose of energy this weekend on Dreamstate Records, Part of the Dream.
Part of the Dream is the latest compilation to land on the label side of the biggest trance brand in the US, and it is stocked full of 11 quality tunes that will fill your cup and get you in a proper groove. Infected Mushroom looked to Skazi to remix their track "I Wish" for a proper kick-off to the compilation, and there's no turning back from there as his track with Omiki and Lynn, "Stay," arrives next.
Other standouts that have found a home on Part of the Dream include Vini Vici's "Damage," Morten Granau's "Silence," and Electric Universe's "Time Bender." The Captain Hook remix of Oforia's "Arcadia" is also a dream, while you won't want to sleep on WHITENO1SE, TOX1C, and Eden Peretz's "Jungle" either.
Listen to Part of The Dream on Spotify or your preferred platform, and stay tuned for more from Infected Mushroom by following them on social media.
Stream Infected Mushroom – Part of the Dream on Spotify:
---
Infected Mushroom – Part of the Dream – Tracklist:
Infected Mushroom – I Wish (Skazi Edit)
Omiki, Skazi, Lynn – Stay
Vini Vici – Damage
Blazy, Kathy Brauer – Hologram
Oforia – Arcadia (Captain Hook Remix)
Morten Granau – Silence
Vegas (Brazil) – Saudade
WHITENO1SE, TOX1C, Eden Peretz – Jungle
Electric Universe – Time Bender
Coexist – Gravity
Alchimyst, Supernature – Take Me There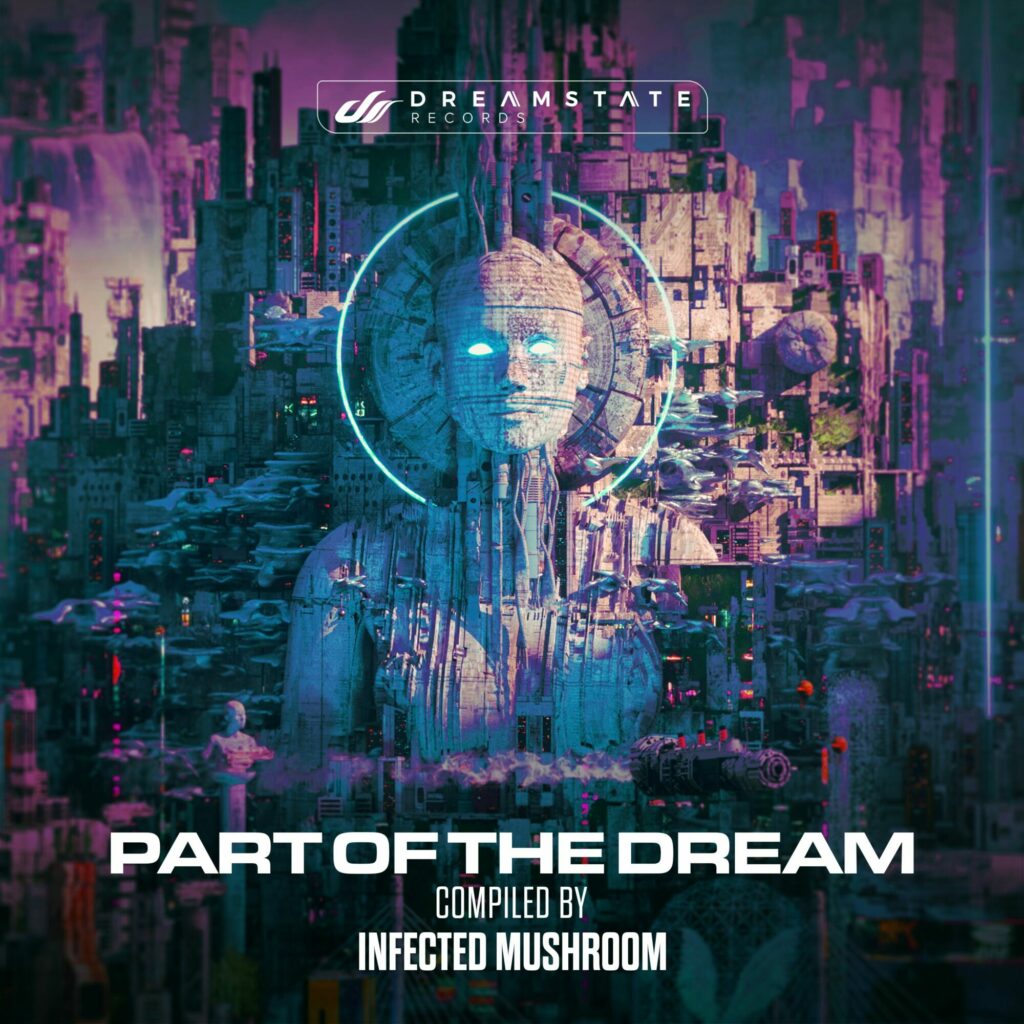 ---
Follow Infected Mushroom:
Facebook | Twitter | Instagram | SoundCloud | YouTube | Spotify