PEEKABOO brings forth his long-awaited debut album, Eyes Wide Open, showcasing his range of talent across 13 stunning tracks.
---
Many across the scene have heard the name PEEKABOO. Some love him, some still have yet to fully dive into his discography. But few artists can harness the duality that he has by being an easy fan favorite, yet still criminally underestimated. Now, PEEKABOO has decided to peel back the curtain and reveal his true self.
Matthew Lucas, known professionally as PEEKABOO, is no new player to the game. Beginning his journey of sonic exploration as a child, Lucas grew up surrounded by the sounds of his father's trumpet as he rehearsed for the Detroit Symphony Orchestra. It wasn't until later in life, however, that he discovered a love for electronic music through his first listen of Skrillex's "Kill Everybody" while playing video games.
Since then, Lucas has channeled everything into his PEEKABOO project, as a DJ and producer with a focus on left-field bass music. He first captivated fans across the scene in 2018, with memorable releases like the Imposters EP and "Babatunde" with G-REX, which was making its rounds and raising quite the racket well before its release. Now, PEEKABOO returns with the grand release of his highly-anticipated debut album, Eyes Wide Open.
Check out Eyes Wide Open on Spotify and continue reading for more on the tracks below.
Stream PEEKABOO – Eyes Wide Open on Spotify:
---
PEEKABOO does an excellent job of opening up our eyes to his capabilities.
After an explosive summer of inspiration in London, PEEKABOO took to socials to tease the arrival of "Badders," the first single of Eyes Wide Open. The release of "Badders" proved monumental for PEEKABOO, with global recognition following its release. He followed with a slew of other singles leading up to the entire 13-track album.
"Badders" is a concoction made by PEEKABOO, Skrillex, Flowdan, and G-Rex. The track needs little explanation, as listeners already know the four icons simply made a head-bopping banger featuring the legendary Flowdan on MC. "Sleepwalk" follows, with vibrating bass that sounds more like PEEKABOO's undeniable, distinct sound. PEEKABOO then teams up with LYNY for "Like That," a track that centers on wobbly bass and eerie vocals that progressively descend into madness.
Up next, PEEKABOO teams up with a dynamic duo and dons in the scene Zeds Dead for "Scared," which will slowly creep up on listeners. PEEKABOO then goes solo for "All I Need Is Bass," a mantra sure to resonate with bassheads. "Dope" follows behind, featuring subtle, wobbly bass that will get listeners right into the dancing mood. For the next track, PEEKABOO calls on a legend in the scene, Grabbitz, for "Going Insane," with a hypnotic beat and angsty vocals.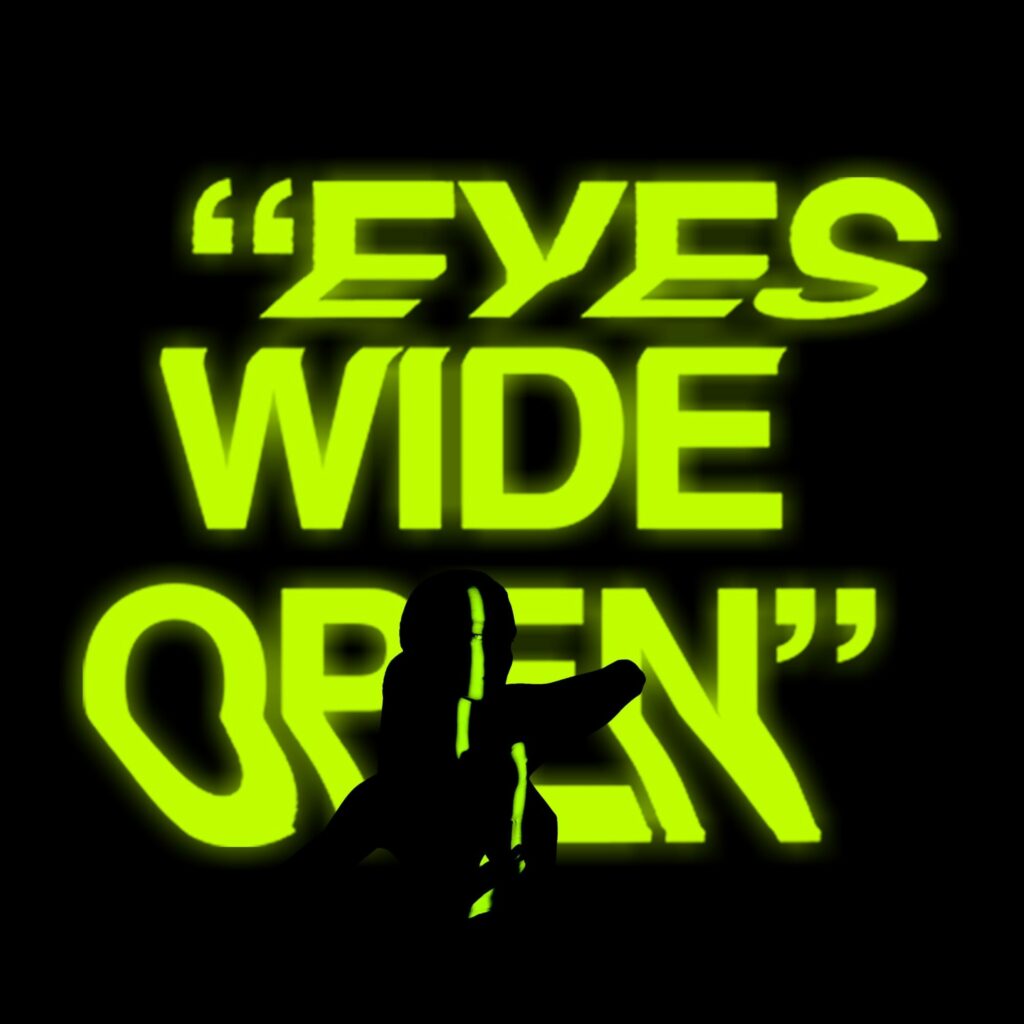 What follows is a beautiful ode to his father's influence. "You Got Me" features PEEKABOO's touch of subtle bass kicks and alluring vocals that build up to erupt into an otherworldly trumpet solo by his father. Listeners might need a second to recover from the chills that the tune evokes, much like we did. PEEKABOO follows that heartfelt creation with "I've Been Thinkin." A more upbeat track, it eases listeners in with a simple drum kick beat and playful vocals that will have them snapping their fingers in time and dancing freely in their room.
Up next, "Bumpin'" features evocative vocals and low-end bass stabs that just do something inexplicable to the body. "Riddle" then takes listeners back to when they first fell in love with PEEKABOO's sound, with hints of his roots and all things spooky. "Music Box" follows, raising suspicions that we've entered the Twilight Zone with echoing vocals and a sinister music box melody that leads into PEEKABOO's impeccable bass manipulation. Last but definitely not least, PEEKABOO closes out the album with "Don't Wanna," a track that changes the vibe with higher energy, delicate vocals, and plenty of breaks.
Now, our sonic journey with PEEKABOO's debut album has officially come to a close. As with many great releases, Eyes Wide Open will require plenty of replays before we ever get tired of hearing it. We're honored to see the growth of PEEKABOO's capabilities throughout his career, and this album is just one of many examples.
Listeners will be thrilled to hear that this is just the first step in a new era of PEEKABOO. Follow along to see what he unveils next!
---
PEEKABOO – Eyes Wide Open – Tracklist:
Badders (feat. Flowdan, Skrillex, G-Rex)
Sleepwalk
Like That (feat. LYNY)
Scared (feat. Zeads Dead)
All I Need Is Bass
Dope
Going Insane (feat. Grabbitz)
I've Been Thinkin (feat. Bill Lucas)
Bumpin'
Riddle
Music Box
Don't Wanna
---
Follow PEEKABOO:
Website | Facebook | Twitter | Instagram | SoundCloud | YouTube