Grab your friends and gather 'round the speakers because Darude has officially unleashed Together on Vibing Out!
---
If there was ever an artist that needed no introduction it would be multi-platinum Finnish DJ and producer Darude. He's an international beacon for electronic dance music, having produced "Sandstorm," one of, if not the most beloved and celebrated tracks to date. Within the last three decades, he collected multiple Finnish Grammy Awards, released four studio albums, co-founded EnMass Music, and kicked off his very own record label, Vibing Out. Now, just short of a decade after the arrival of Moments, Darude is proud to present his brand new LP, Together!
If you're ready to vibe out, then turn the volume up and join us as we dig into the details that make this album a family affair. First and foremost, it features a flourishing array of collaborators, including Gid Sedgwick, a name you'll find vividly familiar as just this past spring he offered up his talents on Cosmic Gate's MOSAIIK Chapter Two. His work on Together traverses through two incredible offerings, including the uplifting album opener called "Closer Together" as well as "Nobody Listens." He can rest assured that literally everyone is listening to this powerful, mainstage-worthy singalong track.
Rising star OskR is the second artist to deliver a double dose of fun, taking on "Outlaws" with House Body and "Breathe" with Bianca. The former whisks us away to rave in the Wild West, featuring a vocal palate reminiscent of famous Avicii tunes "Hey Brother" or "Wake Me Up" with a sprinkling of electro for extra flavor. When it comes to "Breathe," this is a feel-good tune that promotes unity and healing, featuring a soft melody that'll make listeners feel refreshed and light on their feet.
Darude's mission to keep the gang together culminates in vocalists PAENDA, Leah Lou, and Evan Henzi dropping by for a visit. Their respective offerings remind us of simpler times, filling the air with euphoric classic trance and progressive soundwaves. With our hearts full and loneliness nothing but a distant memory, Darude takes on the rest of the album solo while pulling out multiple music personalities.
For example, "Bells" shows off his eccentric house character, featuring playful percussion tied to a groovy rhythm. "In My Dreams" and "Midnight Sun" move listeners into big room territory, whereas "Kaleidoscope" and "Endless Wave" shoot us to the stars for a trance-focused ethereal romp. As a whole, this collection of tunes wraps the body in a warm hug. It will surely motivate our unique community to gather under the lasers and lights.
If you love what you're hearing and want to keep the good vibes flowing, you'd be happy to know that Darude is currently in the midst of a special giveaway. He's offering a limited edition signed Together skateboard, a signed album vinyl and CD with a personalized message, two free tickets to one of his shows, free Darude merch, and free, signed limited edition Together merch. All you have to do is send in a photo of something that represents "together" to you.
You only have until Tuesday, November 7 to get in on the giveaway, so, what are you waiting for?! Enter the contest now and then grab your copy of Together on your favorite music platform!
Stream Darude – Together on Spotify:
---
Stream Darude – Together – Tracklist:
Closer Together (with Gid Sedgwick)
Outlaws (with House Body and OskR)
Nobody Listens (with Gid Sedgwick)
Breathe (with OskR and Bianca)
Bells
In My Dreams
Alive (Are You Near Me) (with PAENDA)
Kaleidoscope
Chasing The Light (with Leah Lou)
Fairytale (with Evan Henzi)
Midnight Sun
Endless Wave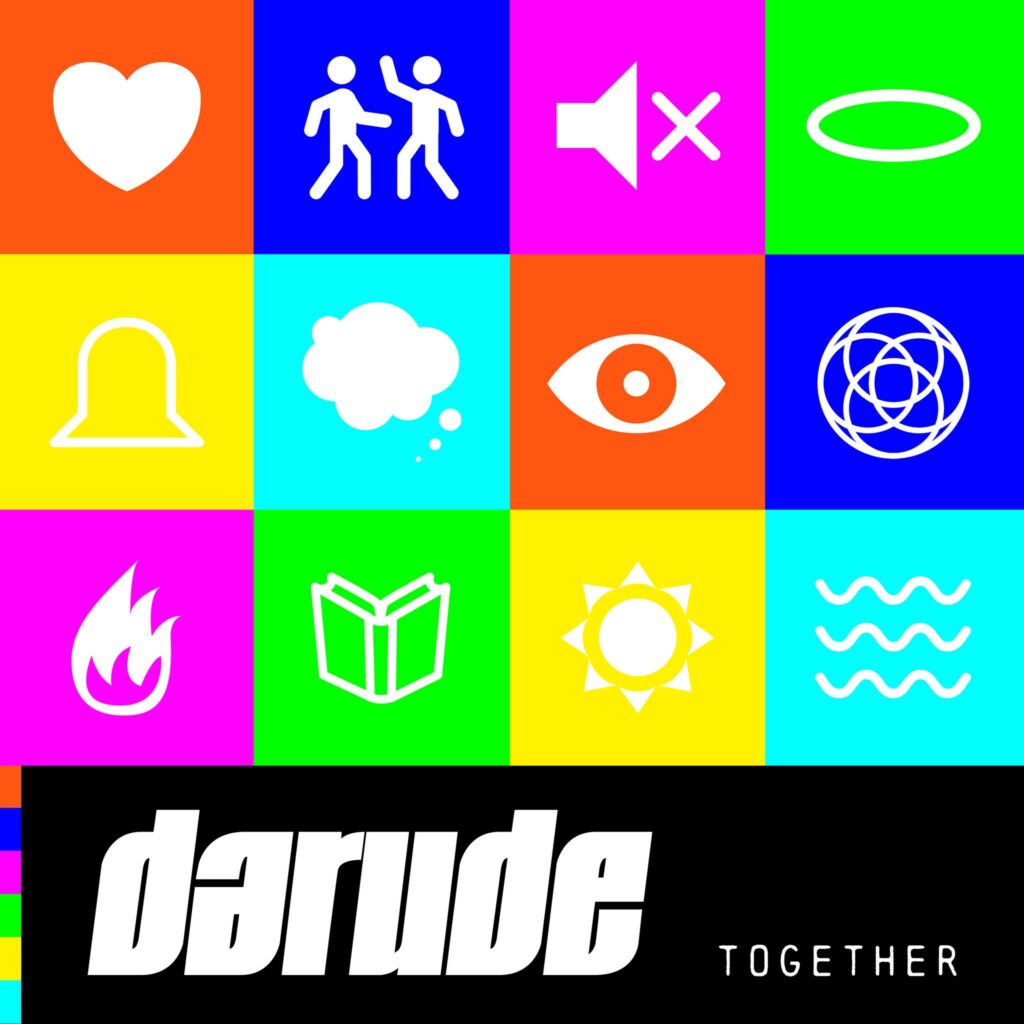 ---
Follow Darude:
Website | Facebook | X (formerly Twitter) | Instagram | SoundCloud | YouTube | Twitch