Enjoy some dark space bass and enter an alternate dimension with PEEKABOO and G-REX collab, "Babatunde".
---
If you haven't heard of PEEKABOO lately, you may or may not be living under a rock. This rising freeform bass artist has taken the vast world of experimental bass by storm, and his tracks have made features in several prominent sets, including those of Space Jesus. Pairing with G-REX, who turned Dion Timmer's "Tell You Why" into a delectably low-down wobbler, PEEKABOO has once again blown us away with "Babatunde".
Simplistic in nature, "Babatunde" takes the definition of 'heavy' to a deeper level, replacing whomps and wallops with a smooth slate of disgruntled bass. An unbridled freeform behemoth, "Babatunde" has made its way into the hearts of bassheads everywhere, and is bound to top playlists with its release.
Listen to PEEKABOO & G-Rex – Babatunde on Spotify:
This is one of many recent Wakaan masterpieces, all leading up to what has been hinted at as the first Wakaan music festival. This definitely won't be the last time you hear PEEKABOO's or G-REX's name on a Wakaan release. Each with completely different styles and palettes of experimental bass music, these two producers are a hot addition to the label and are making a serious name for themselves.
You can catch both PEEKABOO and G-REX at Lost Lands Music Festival in just a few short weeks at Legend Valley. Join thousands of dinosaurs and headbangers and enter prehistoric bass mayhem. PEEKABOO and G-REX will both be hosting sound camps at the bass festival, with PEEKABOO slated to perform 1-2am on Sunday, 9/16, and G-REX performing 11-12am on the same day. If you love all things weird and wonderful, you're going to want to keep an eye out for these two.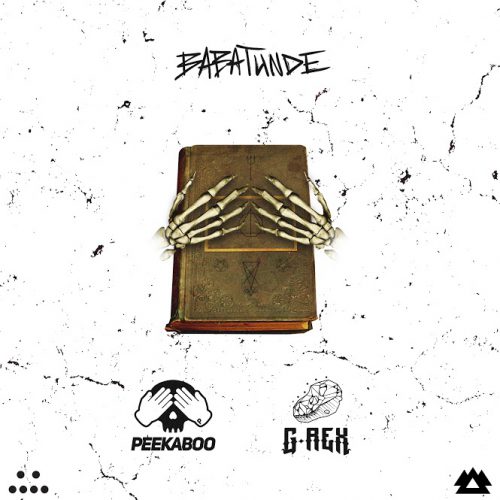 ---
Connect with PEEKABOO on Social Media:
Facebook | Twitter | Instagram | SoundCloud
Connect with G-REX on Social Media:
Facebook | Twitter | Instagram | SoundCloud