Ooga is back with his new EP, Caveman, and it's another self-release filled with beats you won't be able to sit still to while listening.
---
It's safe to declare that California-based funky-bass producer Ooga has been making considerable waves in the scene not long into his career. While his discography is still growing as a new producer, all of the music he has put out speaks for itself, with each release leveling up from the last. If you've had the pleasure of catching a set of his recently, you definitely left as a fan after experiencing his high-energy sounds and charismatic stage presence.
Ooga's debut EP, What Makes It Work, arrived earlier this year, and appearances at major events like Infrasound, Lightning in a Bottle, The Untz, and Sound Haven followed soon after. As festival season draws to a close, more winter shows are being announced left and right, and so far, you can catch Ooga playing support for the likes of Cool Customer and COPYCATT this winter.
In between shows this summer, Ooga has been in his sound cave cooking up the Caveman EP and testing it out in front of rowdy festival crowds along the way. He doesn't miss a beat on a single track in this high-energy, funk-filled adventure of three lively tunes. The title track and opener of the project starts smooth and groovy, showing off a sweet attention to detail in the jazz-influenced touches before heavy, distorted bass takes over the soundscape. Easily addicting, this tune sets the bass-boosted glitch-hop tone for the rest of Caveman.
While Ooga presents jazzy sonics in the opening track, the sounds switch up a bit to become almost reminiscent of bluesy, soulful jams for the following, "Touchdown," before it too evolves into another irresistible head-bobbing beat. The final offering, "Rocket Appliances," wastes no time getting into the weird and heavy, and it's filled with silly samples throughout to make for extra chaotic and amusing touches.
The Caveman EP is out everywhere now, so be sure to head over to Spotify or your preferred platform to stream this bass-fueled adventure for yourself.
Stream Ooga – Caveman on Spotify:
---
Ooga – Caveman – Tracklist:
Caveman
Touchdown
Rocket Appliances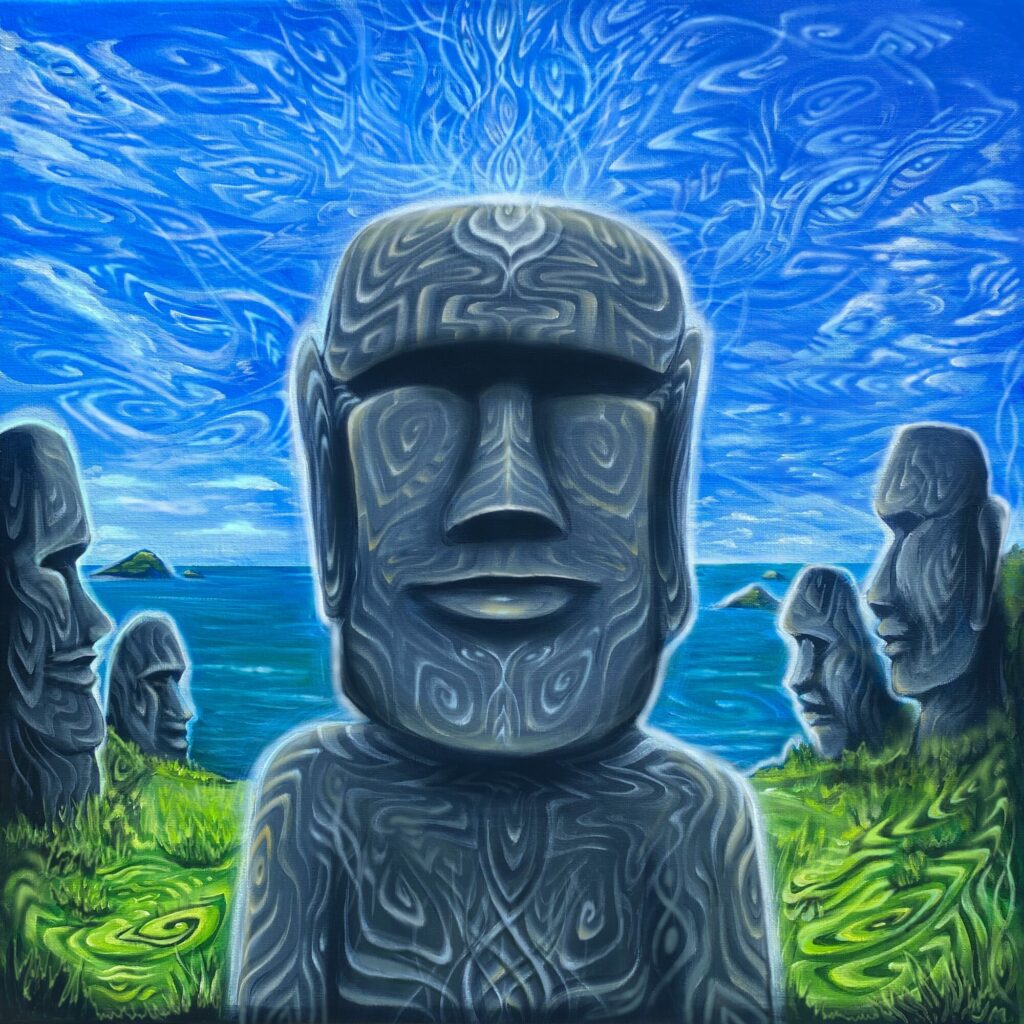 ---
Follow Ooga:
Facebook | Twitter | Instagram | SoundCloud | Bandcamp