It's No Big Deal, just Walker & Royce's largest headline tour to date, featuring stops in San Diego, Atlanta, Chicago, and more!
---
It may be no big deal to them, but another Walker & Royce tour is just what the world needs! They certainly got their feet wet touching down in major US hotspots on tour earlier this year, but the travel bug has a mighty bite and they've got the itch for more. After a fun-filled season of shenanigans at festivals like Dirtybird CampINN, Bonnaroo, Electric Forest, and Day Trip LA, the Rules Don't Apply bosses will keep the good vibes flowing with their biggest headlining tour ever.
No Big Deal kicks off on Friday, October 27 at Beach House in San Diego, and it continues on straight through the new year and deep into February. Along the way, the house music mood lifters will energize the dancefloor at unique clubs and venues all over the country. Among them are Fields Of Funk in Santa Barbara, Showbox Sodo in Seattle, Cannery Hall in Nashville, Elevation at The Intersection in Grand Rapids.
Walker & Royce will also make their return to Seismic Dance Event in Austin, at The Concourse Project before heading up to Canada to ignite the groove at Coda, Toronto. They've even left a little room for speculation, setting aside February 16 for a surprise booking, so stay tuned to find out if they'll be stopping in a city near you! Once they wrap things up on February 23 at It'll Do in Dallas, fans will be asking, when can we do this again?!
Tickets for the No Big Deal tour are on sale now, so check out the full list of stops below and then head over to laylo.com to scoop them up. Let us know where you'll be seeing Walker & Royce on Twitter!
---
Walker & Royce's No Big Deal Tour 2023 – Dates and Venues: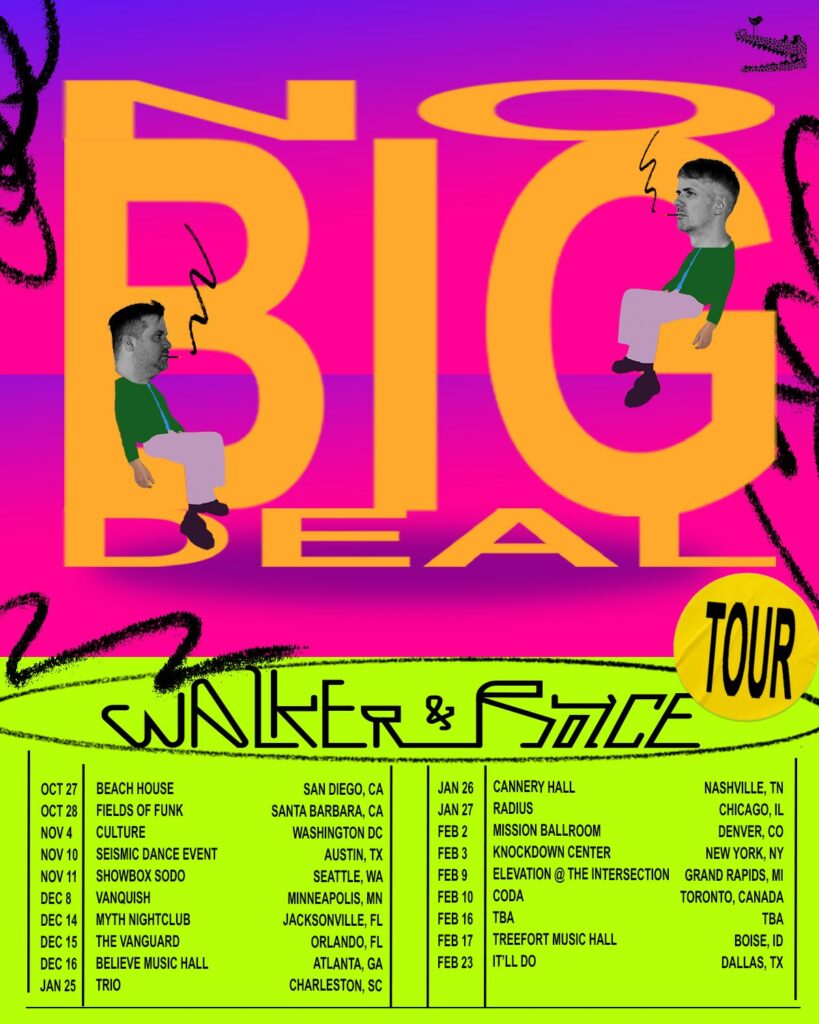 ---
Follow Walker & Royce:
Website | Facebook | Twitter | Instagram | SoundCloud | Spotify