Foreign Family Collective releases Volume 2 of their Rare.wavs collection featuring ODESZA, EVAN GIIA, TOKiMONSTA, and more!
---
Since Foreign Family Collective's inception in 2015, the label has spearheaded numerous innovative projects and worked with the scene's most inspiring artists. It's part of their ethos and culture. From the label's earliest releases like RÜFÜS DU SOL's platinum sophomore album BLOOM to raising the visual effects and live show standard to their innate understanding of quality music, the've helped platform rising artists like Mild Minds, MEMBA, and Mindchatter.
Foreign Family Collective has consistently strived to set themselves apart in the electronic dance music space. They continue to do so with all their new and exciting projects.
Another way Foreign Family Collective trailblazes in the community is by developing new outlets for artists to stay creatively inspired and challenged. One of these is the Rare.wavs series. These releases task artists from the label, or close to the label, with producing a track outside of their comfort zone. The result is a stunning collection of projects in which artists are able to freely explore their early influences and emotions, crafting them into a new sound that wouldn't fit in their typical creative range.
After the successful launch of Rare.wavs Vol. 1, fans of the series have been eagerly awaiting the next installment. Their excitement has been heard and Rare.wavs Vol. 2 is finally out! It features a new track from label leaders ODESZA as well as a plethora of other beautifully produced singles from artists like TOKiMONSTA, Parra For Cuva, bad turner, edapollo, OLAN, Mood Talk, EVAN GIIA, and Jerry Folk. Each embodies a unique and distinctive energy. That's the very reason for Rare.wavs existence, so let's take a look at a few.
ODESZA has been playing out their new track, "In The Rain," at recent shows, and it's finally available to be heard at any time and added to all your playlists. ODESZA expressed that "In The Rain" was "written on the road while performing our The Last Goodbye Tour. We wanted to make something fun and high energy that would particularly work well in a live environment."
TOKiMONSTA took a different approach when producing "Say Tell Me." She dove deeper into her origins, explaining that "when approaching this song, I wanted to touch back on my roots in LA. My early influences are varied, but very much anchored in underground hip-hop and electronic music. While those influences are apparent in my current work, I wanted this song to have a touch of nostalgia — a throwback to who I was a decade ago."
EVAN GIIA used her Rare.wavs Vol. 2 contribution, "SWIM," as an opportunity to find solace and immortalize her Uncle's memory. She stated that "SWIM" is "a message to my family as we grieved…I am so excited to finally let this special song out into the world and to keep Patrick's memory alive forever."
With a total of nine tracks on Volume 2, there are six more to explore. Sit back, enjoy, and give this wonderful compilation a spin.
Grab your copy of Foreign Family Collective's Rare.wavs Vol. 2 on your favorite streaming platform, stream the album on Spotify, and let us know what you think of the tracks on Twitter!
Stream Foreign Family Collective – Rare.wavs Vol. 2 on Spotify:
---
Foreign Family Collective – Rare.waves Vol. 2 – Tracklist:
In The Rain – ODESZA
Say Tell Me – TOKiMONSTA
Tratado – Parra for Cuva
don't say (feat. pluko) – bad tuner
Think Like That – edapollo
Feel For You – OLAN
Girl – Mood Talk
SWIM – EVAN GIIA
Shibuya – Jerry Folk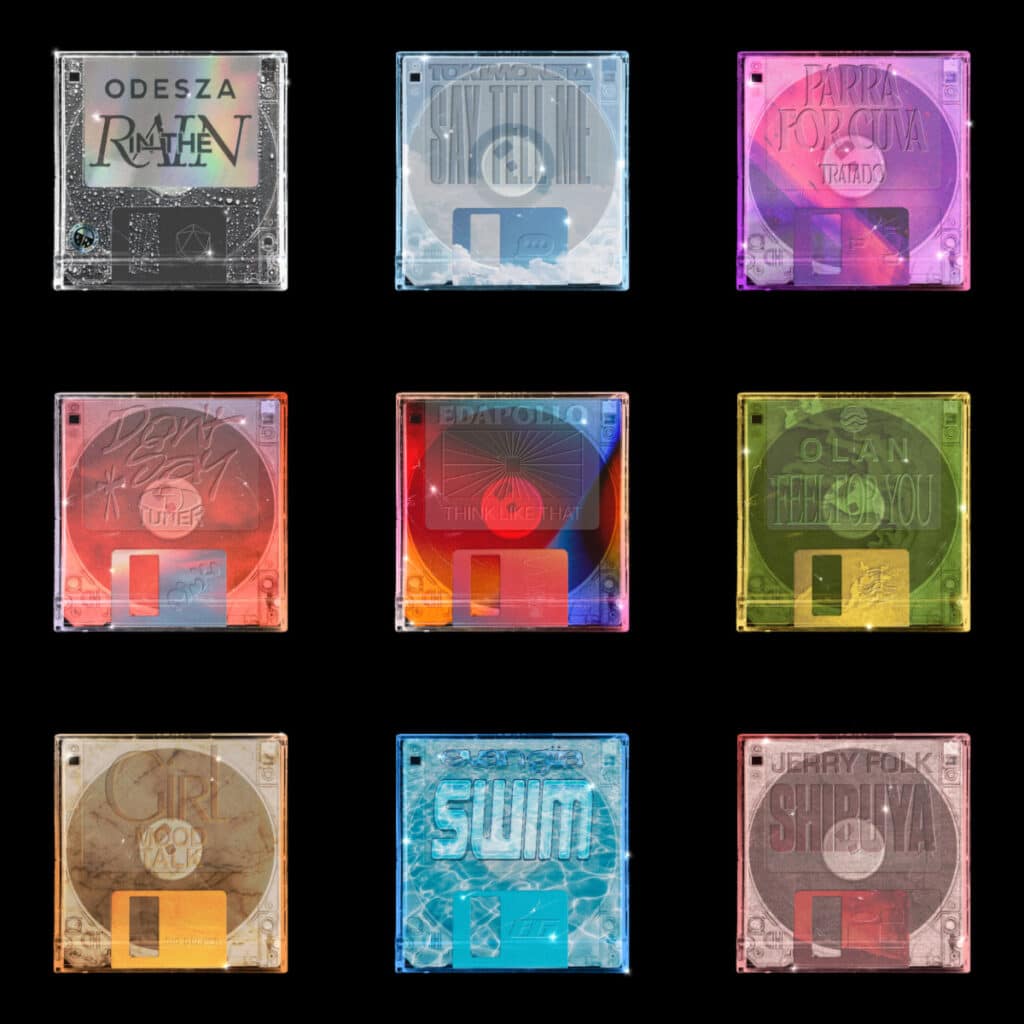 ---
Follow Foreign Family Collective:
Website | Facebook | Twitter | Instagram | SoundCloud | YouTube