Beloved artist ford. returns to Foreign Family Collective for the release of his third album filled with indie electronica soundscapes, Guiding Hand.
---
GRAMMY-nominated producer Luc Bradford aka ford. has solidified his place in the lo-fi indie and electronic scene by transporting listeners to ethereal places with his craft. Along with his music accolades, he has also established himself on the performance front, with his recent appearance at Electric Forest perfectly complementing the enchanting sunlight flickering through the trees. Since signing with ODESZA's imprint Foreign Family Collective in 2018, ford. has released two full-length albums, (The) Evening and The Color of Nothing. Today, his third and arguably most inspired album Guiding Hand is added to his remarkable discography.
Guiding Hand, as ford. noted, was "developed through rooms, between phases," meticulously reflecting his various phases and experiences. The album's theme intimately captures the organic evolution of his life, with ideas emerging during moments of solitude, life on the road, and the complexities of love and loss. While the album is both deeply personal and introspective, he also hopes that listeners can find their own meanings and connection to the songs.
The album's title also serves as a symbolic representation of the unseen forces that helped to guide ford. through some of life's biggest challenges. It represents the intangible energy that cradles us in moments of hopelessness and gives us the courage to keep moving forward. Call it God, call it the universe, or call it a guiding hand, the transcendental energy is oozing through every song that encompasses the album's entirety.
Listen to Guiding Hand on Spotify or your preferred platform, and read on for a deeper dive into some of the standout tracks of this incredible compilation!
Stream ford. – Guiding Hand on Spotify:
---
Guiding Hand opens with "Tell Me (Anew)," a whimsical, vibrant track made to accompany life's most beautiful backdrops.
ford. is no stranger to producing ethereal pieces, but "Tell Me (Anew)" takes it to another level. Like floating in a daydream, this track experiments with jazzy hip-hop elements and a touch of lo-fi ambiance to help you drift into another dimension. It's the perfect companion on a solo walk in the forest or a salty drive down the Pacific Coast Highway. It is not only one of my favorite songs on the nine-track collection but, dare I say, of all time.
"The Pace" is another standout, not only for its masterfully crafted beauty but for the memory I carry with me after seeing it played at Electric Forest this summer. As the sun trickled through the trees and the hot air balloons hovered above, ford. set the ambiance with his set at The Observatory. I will never forget the moment he dropped "The Pace." The whimsical nature of the piano progression blending with that vibrant house beat had the entire crowd floating on air. Everything suddenly felt like a movie, and we were all the main characters.
"In Motion" features shoegaze vocals from Brooklyn-based songwriter and multi-instrumentalist Patrick J. Smith (aka A Beacon School) and is the third single from Guiding Hand. This track blends indie elements with its fast-paced drums and the intricate, signature production of ford. It is conventional yet unique in nature and feels like you're running into the crowd at your favorite festival hand in hand with your friends.
Guiding Hand's fourth single, "EVERYTHINGSALRIGHT" packs some serious heat, while simultaneously staying true to ford.'s euphoric nature, making it another standout. When I say this track made me gasp with excitement, I am not exaggerating in the slightest. It surprised me with the sheer magnetism and force of its beat. Its rolling bassline and soulful vocal sample felt hypnotic and sensual, guiding listeners into the dreamier elements that make up those signature ford. chords.
Beyond those four singles only lies more magic, more imagination, more experimentation. "Magnolia / Blue Moss" feels like stepping into a fantasy world with the most angelic piano buildup straight into groovy, transcendental energy. "Fly*" feels like slipping into an acid trip, only to show you the beauty of the universe. The beats get heavier and more hypnotic throughout, only proving that ford. isn't meant to be put in a box. He creates a sound that is so unique, so rare, and so addicting that you simply can't get enough.
---
ford. – Guiding Hand – Tracklist:
Tell Me (Anew)
The Pace
In Motion (feat. A Beacon School)
Magnolia / Blue Moss
Carousel
Fly*
EVERYTHINGSALRIGHT
Hidden Sound
Everyday (Far From)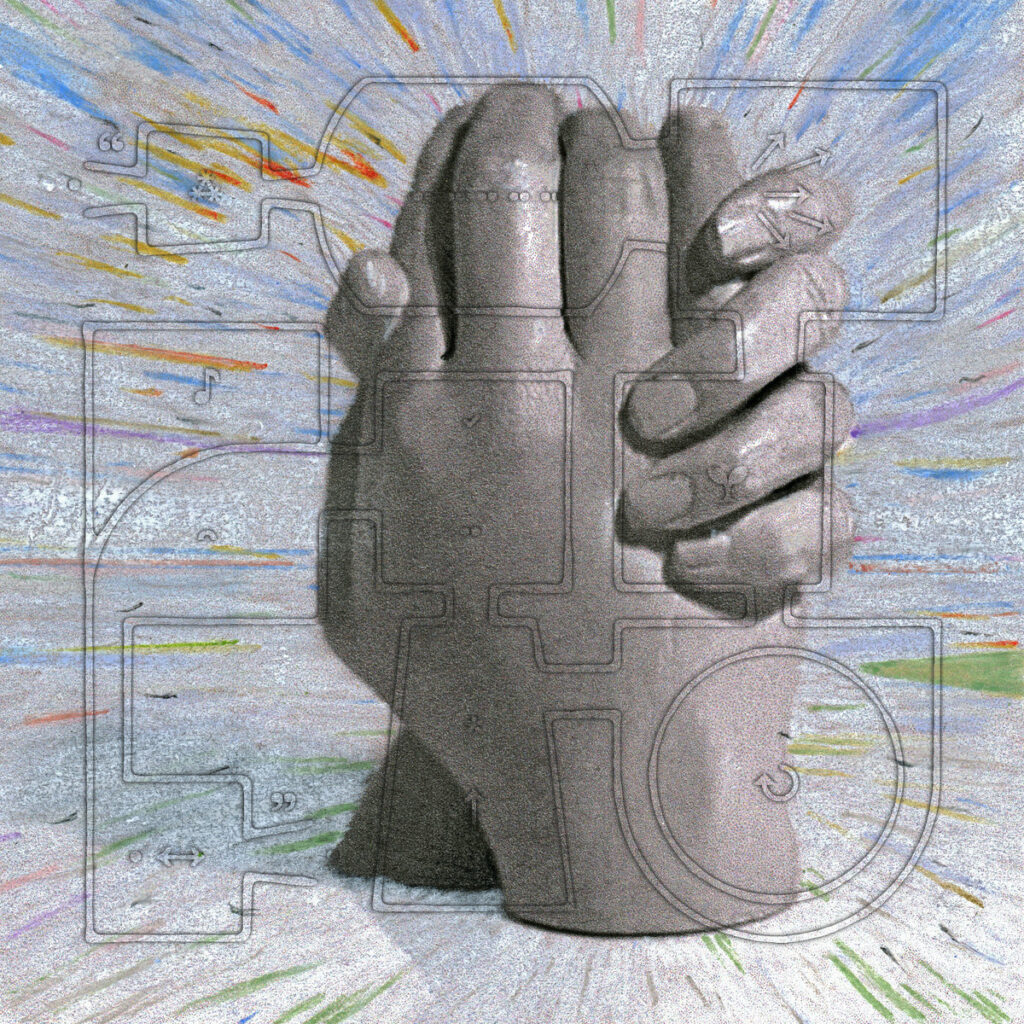 ---
Follow ford.:
Website | Facebook | Twitter | Instagram | SoundCloud | YouTube