Dreamstate Records kicks off a new compilation series, Convergence, with Triode, Stoneface & Terminal, Lostly, and Sherano!
---
Attention all trance addicts, a fresh compilation series is officially underway, and it's brought to you by our beloved Dreamstate Records! Convergence will bring together both rising stars and veterans alike, culminating in a full-fledged trip to euphoria. Dreamstate is going big for the first volume, calling upon the talents of four stunning beat makers, Triode, Stoneface & Terminal, Lostly, and Sherano.
Triode is a San Fransisco-based producer with a talent for uplifting cinematic soundscapes. He submits "Dancing In The Stars (With You)," featuring Linney, whose sweet voice tickles the atmosphere in dedication to her late friend. Triode respects the tender moment by pulling back on the bassline, allowing her to shine front and center. But, he commits to revving the engines ahead of and behind the vocal display, culminating in a beautifully balanced piece.
One track down, and the hairs should already be standing on full display. If not, industry tastemakers Stoneface & Terminal will certainly push you over the edge. These guys have left practically no stone unturned, gracing the biggest trance imprints on the planet, including FSOE, Pure Trance, ASOT, and Anjunabeats. For their Convergence offering, Stoneface & Terminal presents "Sigma Tau," a tune that invites listeners on an out-of-body excursion into the great unknown. The surreal soundwaves saturate every square inch of the body, making the breakdown even more impactful as alien tones creeps through the speakers.
Next up is Lostly, a respected name in the community for over a decade. Today he offers up "Liquid NRG," a tune that nods to the dark trance style born from UK hard house. With a heavy thump leading the way, you'll feel your feet come to life in immediate response. Lostly lovingly lets off the gas to build the tension, and as the guiding top-end tone teases the impending drop, the mind begins to spin with anticipation. In true form, the hammer is dropped, and with the pounding bassline officially reinstated, Lostly caps off the climb with rave fervor.
Last but certainly not least is Holland's own, Sherano. He's an artist fast on the rise, and it isn't the first time he's graced the label. In fact, he landed on Futurists Volume 1 with "Visions" just last year. His gift to Convergence is a progressive stunner called "Endless Desire." Right away, you'll notice that the vocals are viciously distorted, creating a unique listening experience. The instrumentals add generous pops of color to the otherwise shadow-soaked character of this piece, leaving the listener both content and entertained.
If this sounds like a collection of tunes you want to wrap your ears around, then grab your copy of Convergence Vol. 1 on your favorite music platform, and let us know what you think of the beats on Twitter!
Stream Dreamstate Presents Convergence Vol. 1 on Spotify:
---
Dreamstate Presents Convergence Vol. 1 – Tracklist:
Triode – Dancing In The Stars (With You) (feat. Linney)
Stoneface & Terminal – Sigma Tau
Lostly – Liquid NRG
Sherano – Endless Desire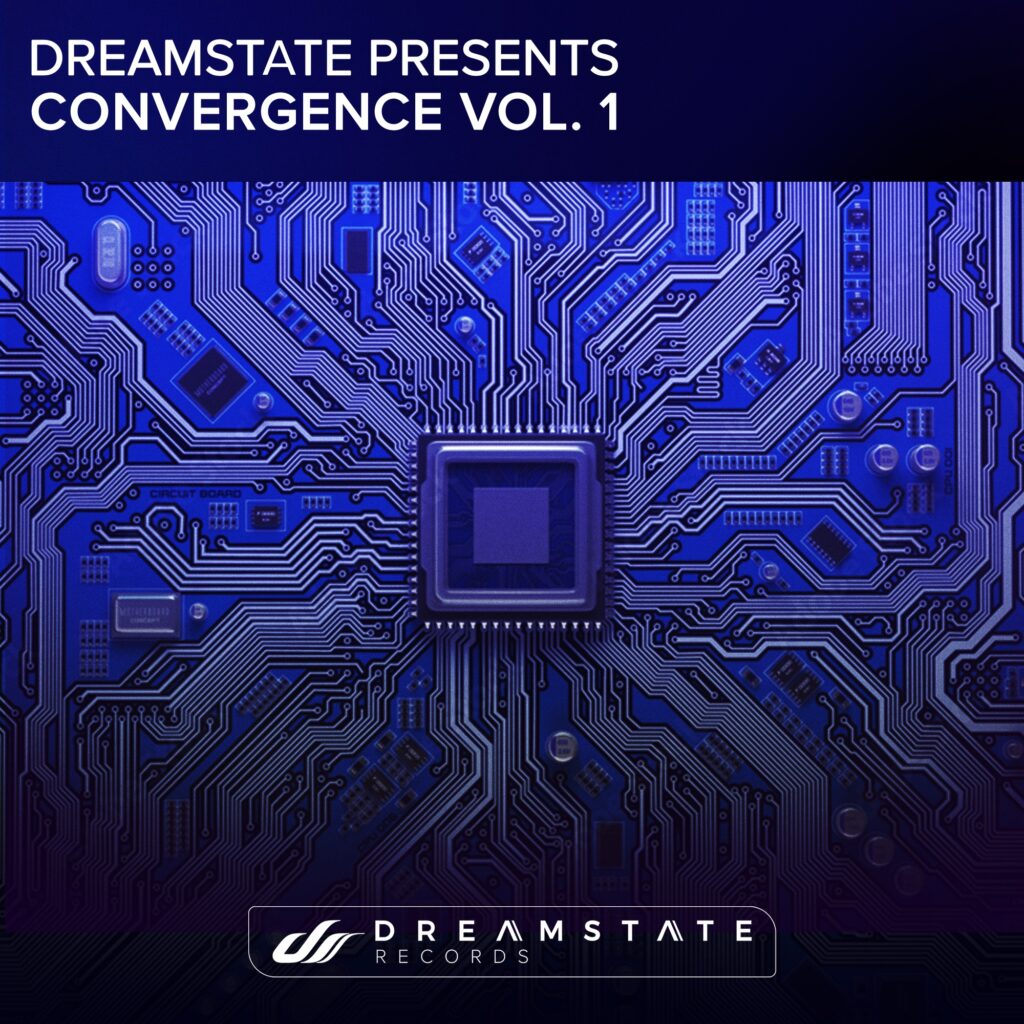 ---
Follow Dreamstate: