EAZYBAKED provides the perfect additions to any summer anthem playlist with their Rotations EP – out now on Deadbeats!
---
It's no question that EAZYBAKED brings a unique flare everywhere they go. They are continually winning over crowds with their unmatched charismatic live performances and contemporary bass. With a refreshing stage presence and ability to make heads nod in approval to their irresistible beats, it makes sense why this duo is hard to resist.
If reading that first paragraph made you crave a dose of their infectious energy, then you're in luck. The brilliant minds of EAZYBAKED came together for their release of Rotations – an EP that harnesses all of the delectable low-end bass anyone could desire. Ready to wow their listeners, the artists gave it their all in the studio to provide the perfect vibes for listeners to dance the summer nights away happily.
Making a grand entrance, "Boom" starts the EP off. Try to resist the urge to bounce to the addicting drum beats and rap vocals present in this duck-waddle-type beat. Next, EAZYBAKED adds some Wreckno sass with "Stomper," which provides listeners with audacious energy. Spike your confidence with Wreckno's lyrical flow and stomp away the haters as the song plays out.
Exceeding all "Expectations" is exactly what the third song achieves. Bringing in some softer tones, you can feel the emotional sides of the artists bleeding out into their art and intertwining with the more prominent sounds usually present in their work. Finally, the duo gets flashy with "Diamonds." By the time this track's second drop comes in, you won't be able to control your actions as its hard-hitting beat flies off the Rictor scale.
That EAZYBAKED swag portrayed through sound is perfectly represented throughout Rotations. From tender, soft frequencies to brazen lyrics that guarantee some hair flips, Rotations will charge your battery to 100 percent. Let your ears bask in their brilliance and listen to the EP on Spotify or your preferred platform, and keep up with the artists on Twitter to see what they're up to next!
Stream EAZYBAKED – Rotations on Spotify:
---
EAZYBAKED – Rotations – Tracklist:
BOOM
Stomper (with Wreckno)
Expectations
Diamonds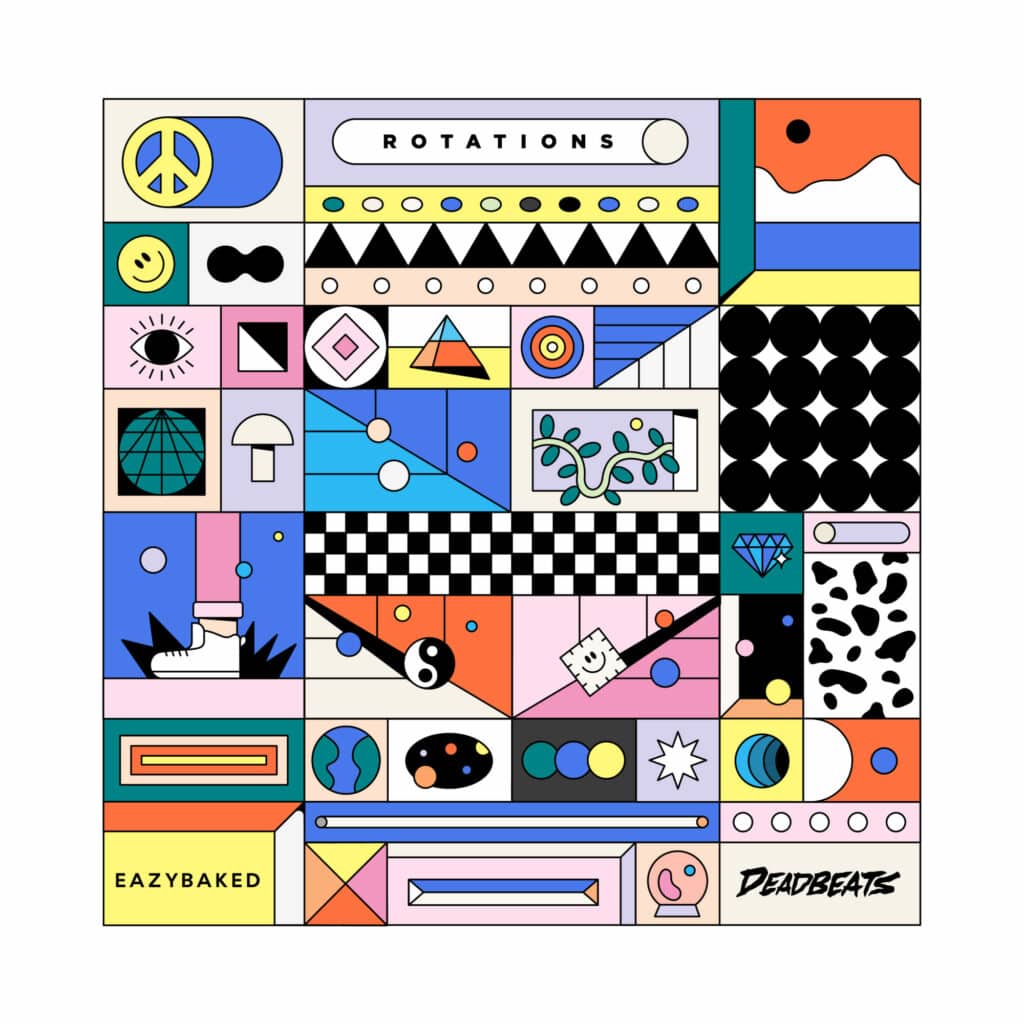 ---
Follow EAZYBAKED:
Website | Facebook | Twitter | Instagram | SoundCloud