The female powerhouses team up with Advokid for the lively Progressive House track out now on Dim Mak Records.
---
"What gives you something to love for?" asks Callie Reiff. For the New York-based DJ and producer, the answer is her latest single off her upcoming Dim Mak EP. "Something To Luv For" marks the next phase of Callie Reiff's prosperous career, showcasing a brand new approach to her eclectic sound. She aims to push herself as a singer-songwriter in future releases while preserving her authentic form as a DJ/producer. With the support and expertise from Los Angeles-based vocalist Linney and Advokid, the new electronic project from acclaimed songwriter Ross Golan, "Something To Luv For" serves as a reminder of the importance of songwriting.
Callie Reiff is no stranger to the spotlight. Having performed in the New York City Ballet's The Nutcracker at only seven years old and being named the youngest DJ to play Webster Hall at age 15, she is a musical prodigy through and through. As a self-taught musician, it allows her the freedom to push the sonic boundaries of her music and the dance music scene as a whole.
On her recent single, she joins forces with Linney who provides the track's soothing vocals. Linney's distinctive and breathtaking voice has led her to unprecedented achievements in the realm of electronic music. Her solo debut EP Desert Dream earned the #1 iTunes Dance album in the US and Australia within the first week of its release back in March. Accumulating over 50+ million Spotify streams across her discography, she shows no signs of slowing down.
The passion behind Linney's voice truly encapsulates the meaning and inspiration behind the single.
"Something To Luv For" meticulously blends Callie's bright and beaming production with Linney's compelling vocals. Opening the track is a taste of the minor melodic line that leads into a subtle backbeat supporting the vocals. The beat continues to build as the emotion-filled lyrics grow more powerful until it drops into a progressive masterpiece. The musical talents of Callie Reiff and Linney are a match made in heaven, but it's important to note that vocalists are typically credited as a feature, or not even credited at all. However in this case Linney receives the recognition she deserves as a credited artist.
Finding that special person or feeling proud of yourself, and all that good stuff, this song should amplify those feelings… STLF is all about that feeling of release and urges you to get up and move. If you are handed the aux in the car, I wanted this song to be the first one you think about it, windows down, and blast it! I hope people can relate to it and feel the joy that came from making this record.

Callie Reiff
Linney adds, "Passion. Love. Dedication. The reason you wake up each morning. The driving reason you keep on keeping on. That person or that thing that pulls your heartstrings and lights your soul on fire. This song is a celebration of that energy. We wanted to capture it in a 2 1/2-minute package you can carry whenever you need it. We hope 'Something to Luv For' keeps you smiling, dancing, living, and loving fearlessly."
Give yourself something to love and listen to "Something To Luv For" below on Spotify or your preferred streaming platform!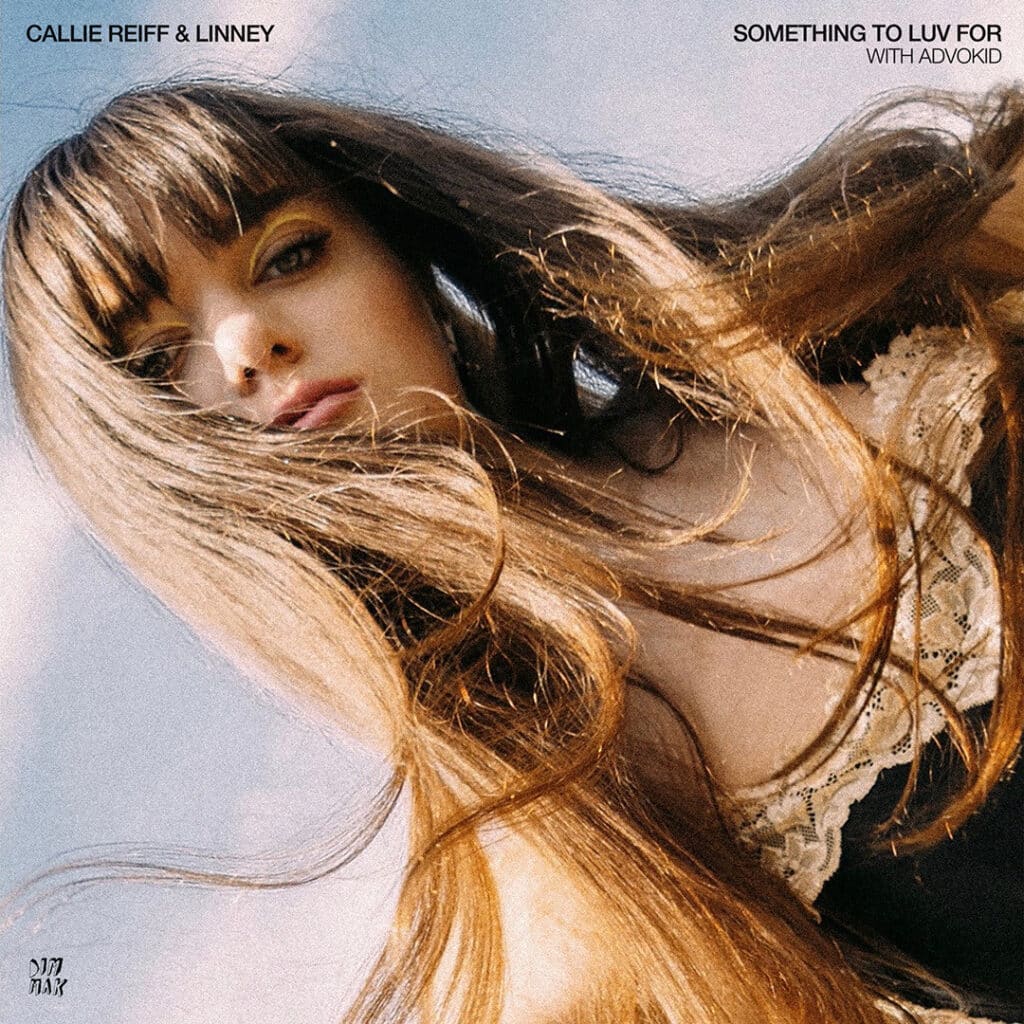 ---
Follow Callie Reiff:
Website | Facebook | Twitter | Instagram | SoundCloud | YouTube
Follow Linney:
Website | Facebook | Twitter | Instagram | SoundCloud | YouTube