Featuring some impressive new sounds and collaborations, the latest album from Sub Focus will reignite your love for drum and bass.
---
Known for his bass-pumping melodic tunes that make you feel like you're soaring through space, UK-based producer Sub Focus has continued to pioneer the modern drum and bass movement we know today. Not long after his 2013 album Torus got him on the map, tunes like "Desire" skyrocketed him into the big eye of dance music, which was followed by dreamy collabs with Wilkinson and Dimension and nonstop touring. Their collaboration on the WORSHIP project with fellow drum and bass dons like 1991, Dimension, and Culture Shock have gifted the drum and bass community a new wave of soothing, high-energy tunes with such an infectious feel-good element that make listeners come back for more.
Following his early 2023 releases like "Vibration" with AR/CO and "Ready To Fly" with Dimension, the wait has finally come to a gracious end to experience Sub Focus' brand new full-length album, Evolve. With a thick roster of 14 tracks to discover, the production value and musicality of Sub Focus's mind have been collected to create a summer soundtrack. Filled with some epic collaborations and sound design, Evolve is accessible to both a beginner in the scene looking for some fresh sounds up to the biggest drum and bass head who can appreciate the evolution of the genre depicted in this album.
Evolve is out now under Universal Music Group on all streaming platforms and has already filled up dancefloors and playlists. Tracks like "Fine Day," "It's Time," and "Trip" with Metrik highlight that classic Sub Focus pumping drum beat that gets the crowd moving. Impressive collaborative tunes like "Turn Up The Bass" with Johnny L, "I Found You" with Hayla, and "Calling For A Sign" with Kelli-Leigh feature epic powerhouse vocals that stop a listener in their tracks to truly be captivated in the sound.
For those looking for some new styles, "Secrets" with Camelphat, RHODES, and Culture Shock, and "Don't Want To Come Down" with LOWES are absolute groovy vibes with some jazzy breaks and sensual vocals. "Ready To Fly" with Dimension took the cake as the standout album single with an incredibly catchy hook and complete flip with an unexpected beat switch. Other notable tracks, "Alarm" with MC ID, "Off The Ground," and "Waiting" with Pola & Bryson, are new flavors to mix up in your upbeat, feel-good playlist.
There's something about drum and bass that can elevate a mood instantly and cater to so many types of listeners looking to have a universal beat to get down to. Sub Focus curates a vibe in each of their tracks that spreads when played live, plastering a smile on everyone's faces. Evolve bottles up lightning in each track and delivers at a high-energy capacity, which is only expected to be explosively impressive on a sound system. Catching this new era of Sub Focus in a live set is a must for some high-energy DnB crowds, so make sure to see him at a tour date near you!
Make sure to follow Sub Focus on socials, stream Evolve on Spotify or your preferred platform, and head over to our Twitter to let us know your favorite track off the album!
Stream Sub Focus – Evolve on Spotify:
---
Sub Focus – Evolve – Tracklist:
Trip (feat. Metrik)
Calling For A Sign (feat. Kelli-Leigh)
Fine Day
Vibration (One More Time) (feat. AR/CO)
It's Time (feat. Gene Farris)
Ready To Fly (feat. Dimension)
Alarm (feat. MC ID)
Off The Ground
Waiting (feat. Pola & Bryson and Kelli-Leigh)
I Found You (feat. Hayla)
Secrets (feat. Camelphat, Culture Shock, and RHODES)
Overcome (feat. Frances)
Don't Want To Come Down (feat. LOWES)
Turn Up The Bass (feat. Johnny L)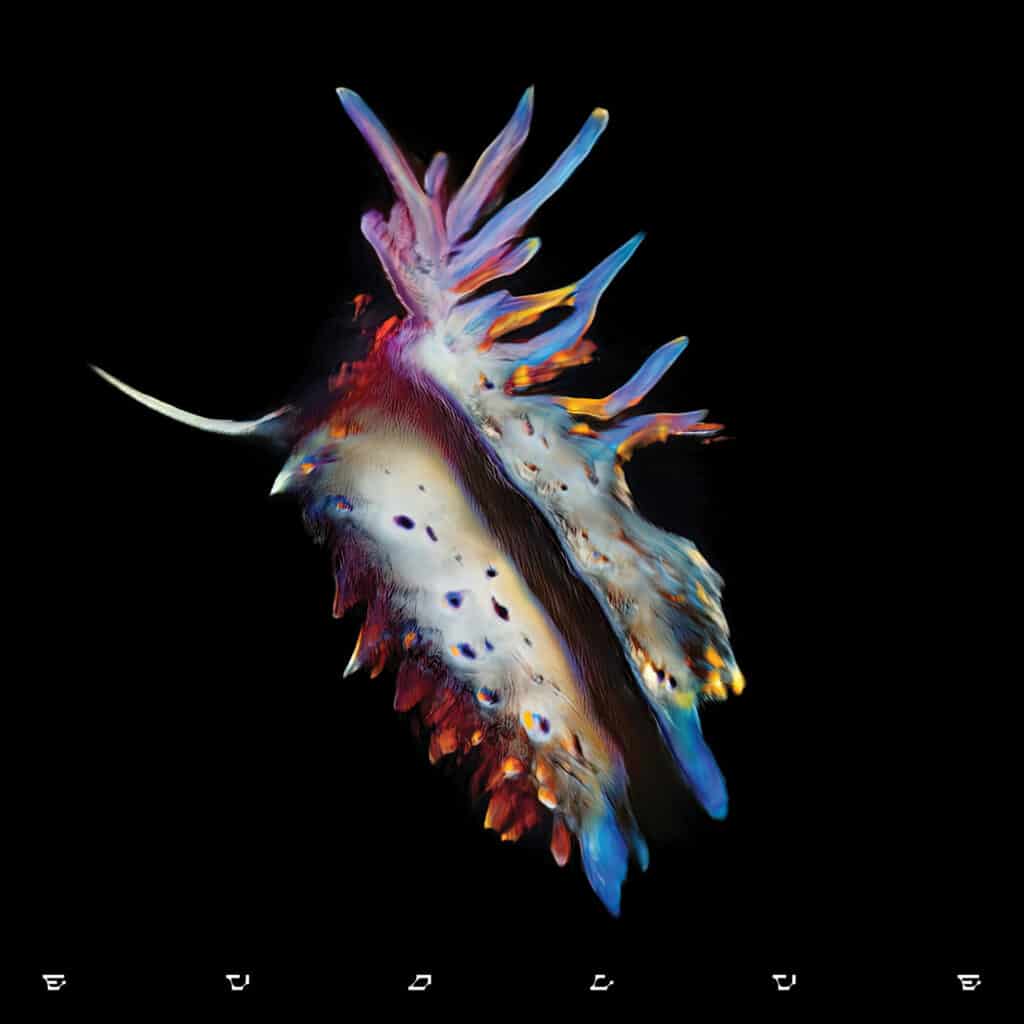 ---
Follow Sub Focus:
Website | Facebook | Twitter | Instagram | SoundCloud | YouTube