Two of the most prolific producers in drum and bass, Sub Focus and Wilkinson, join forces for their latest collaborative effort, Portals, that features plenty of tasty tunes.
---
Sub Focus and Wilkinson have gone above and beyond during the past eighteen months to remind you exactly where they belong: amongst drum and bass royalty. Right before COVID-19 shuttered the live events industry, the two artists achieved massive milestones in their careers, racking up over a billion streams between them and selling out shows at iconic venues like Brixton Academy and Printworks. The culmination of their relentless efforts has come to fruition through their newest album Portals.
Portals is a phenomenal success from Sub Focus and Wilkinson top to bottom and is sure to catapult them into the upper echelon of drum and bass greatness, if it wasn't apparent already with previously released single "Air I Breathe." This show-stopping album ropes us in from the very start with the first new track, "Enter Night." It's a massive, festival-ready weapon featuring the incredible Cameron Hays on vocals, along with a mystifying piano hook that we can't get enough of.
Emerging singer-songwriter Empara Mi places her perfectly polished vocals throughout the anthemic banger "Freedom." And, just last week, the thunderous monster "Turn The Lights Off," landed a hard-hitting smash in their BBC Radio 1 Essential Mix as some of Sub Focus and Wilkinson's heaviest work yet. Leaving her glistening mark on the album is singer-songwriter Pawws. Her feature on "Ray of Sun" offers an uplifting take on some classic, feel-good drum and bass pointed by a glittering synth lead and her welcoming vocals. 
Portals' eighth track "Alone" is Sub Focus and Wilkinson at their very best. An entrancing vocal intro featuring iiola reveals this iconic duo's mastery of blending in different styles, making for a truly eye-opening and euphoric moment alongside the magic of the album. "Time" takes us on a heavenly journey through the cosmos, as the pace of Portals takes a slight downturn before landing back on Earth for a bliss-inducing drop. This track is a prime example of the dynamic range these two producers can achieve and solidifies their production mastery among the greatest to ever do it. 
Portals' final two tracks signal a salute to the days of drum and bass past. "Stratus" is an ethereal, break-beat inspired journey into the great beyond. An instant classic, this song brings together well-polished orchestral strings that give way to a bouncing and powerful kick-snare rhythm that is genuinely awe-inspiring.
As we prepare to exit the portal, Sub Focus and Wilkinson's finale "In Bloom" satiates even the most seasoned drum and bass die-hard's appetite for excellence. The song is a high-energy throwback vibe that maintains razor-sharp precision throughout. The duo has reminded us why we have come to love them some much over the years while showing us a brand new side to their productions. 
We cant wait to catch the show live as soon as it's safe to do so. For now, download or stream Portals and let us know which tracks are your favorite in the comments below! The album is available digitally, on CD, and an exclusive double vinyl LP.
Stream Sub Focus and Wilkinson – Portals on Spotify:
---
Sub Focus and Wilkinson – Portals – Tracklist:
Air I Breathe
Enter Night
Illuminate
Freedom
Turn The Lights Off
Just Hold On
Ray Of Sun
Alone
Time
Stratus
In Bloom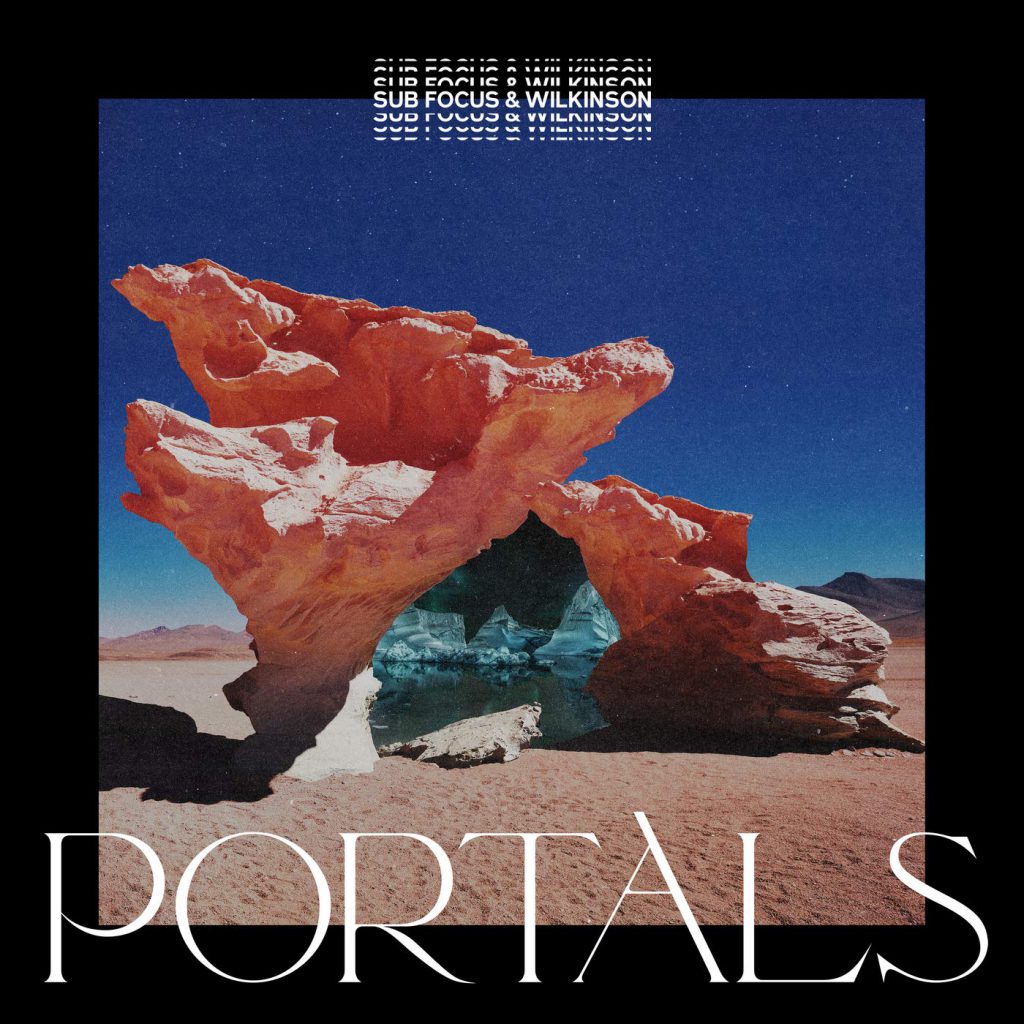 ---
Follow Sub Focus on Social Media:
Website | Facebook | Twitter | Instagram | SoundCloud | YouTube
Follow Wilkinson on Social Media:
Website | Facebook | Twitter | Instagram | Spotify | YouTube