NGHTMRE looks to OddKidOut, Vanic, Jon Casey, RIOT, and G-Rex to put their spin on tracks from his album, DRMVRSE.
---
Following the release of his debut album, DRMVRSE, NGHTMRE has decided to shake things up by looking to other artists in the scene to transform tracks off the album. Now, the first collection of DRMVRSE Remixes has arrived, with OddKidOut, Vanic, Jon Casey, RIOT, and G-REX breathing new life and energy on five of the original 13 tracks. Each artist brings their unique style to the specific tunes they have been tasked with remixing, infusing them with their own creative flair. 
Kicking off DRMVRSE Remixes (Pt. 1) is Vanic, who maintains the powerful and anthemic quality of "Threshold" while adding in new layers to the track. RIOT arrives next with a haunting, atmospheric take reminiscent of "Teardrop," while G-Rex infuses "Fall Into Me" with even more tension by replacing the original sounds with a more dynamic and energetic beat, characterized by his signature drops and breakdowns.
Jon Casey takes a different approach to "Trials" by replacing the original melody and vocals with a distorted and glitchy synth line, creating a new and innovative sound. And closing out the collection is OddKidOut's remix of "Nothing's Perfect," which is equally impressive, featuring a catchy and upbeat melody, a groovy bassline, and rhythmic percussion that exuded a bouncy and energetic vibe.
By inviting other artists to remix his original tracks, NGHTMRE is showcasing his talents as a producer and DJ and giving other artists a chance to shine and bring their unique perspectives to his music. Get in the groove with DRMVRSE Remixes (Pt. 1) by listening on Spotify, and let us know your thoughts on Twitter.
Stream NGHTMRE – DRMVRSE Remixes (Pt. 1) on Spotify:
---
NGHTMRE – DRMVRSE Remixes (Pt. 1) – Tracklist:
Threshold – Vanic Remix
Teardrop – RIOT Remix
Fall Into Me – G-Rex Remix
Trials – Jon Casey Remix
Nothing's Perfect – OddKidOut Remix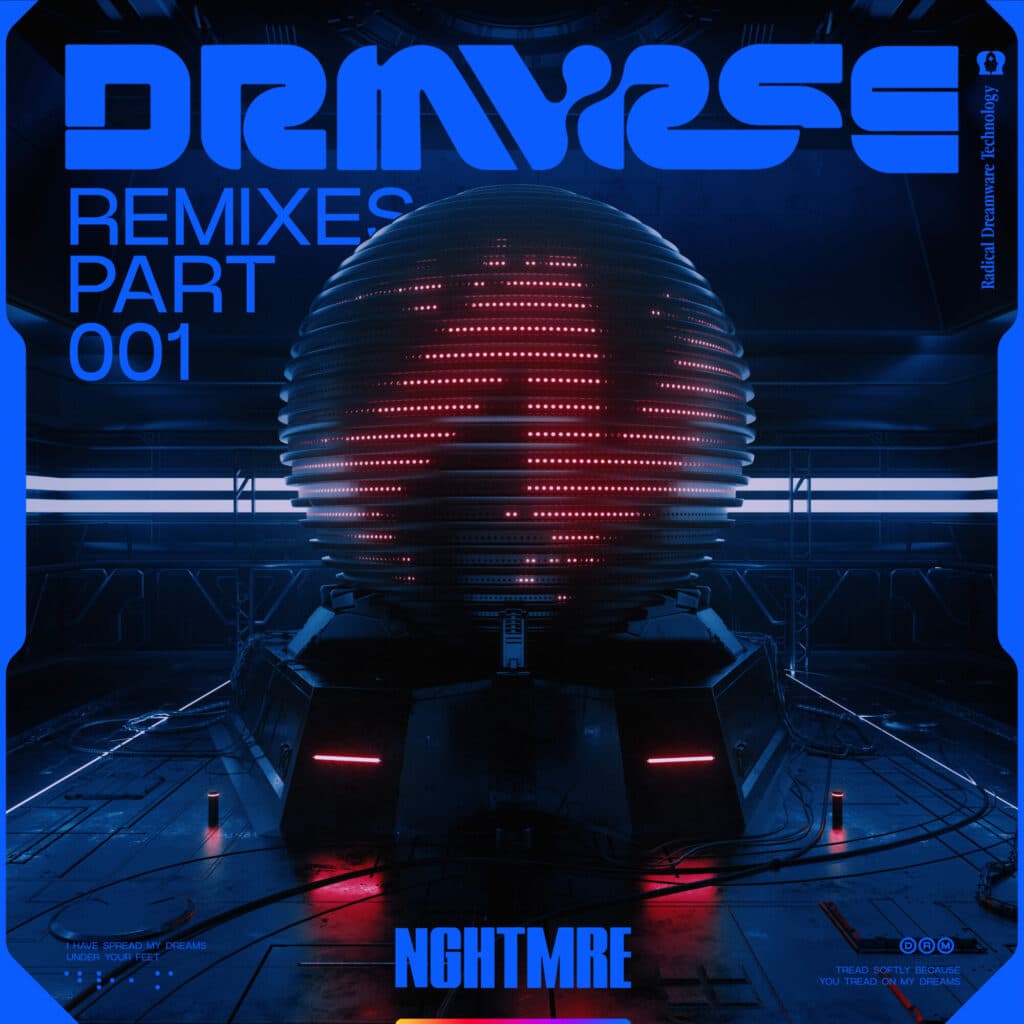 ---
Follow NGHTMRE:
Website | Facebook | Twitter | Instagram | SoundCloud | YouTube