Somewhere in between euphoria and melancholy, enjoii brings waves of thrilling emotion on debut album, Glass Princess.
---
Originating from Eastern Poland, electronic producer enjoii is a staple in the fast-growing wave music scene and has already played in support of artists such as Skeler, Hex Cougar, and Alison Wonderland. Provoking emotion through vocal cuts and melodies, his music strikes listeners with its mixture of deep, gritty basslines, which led to him catching the ear of labels including Lowly, Liquid Ritual, and Alter/Ego. Now, he's taken his talents to vibe.digital for the release of his debut album, Glass Princess, which features ten enchanting, electric tracks.
The title track begins the album elegantly with intricately placed vocal chops and graceful melodies at the forefront. "Show Me Love" arrives next to crack open the door to a gateway filled with a hypnotizing build that breaks through and expands through the entirety of the track. The third track, "Rawra," will have listeners entering into a deep trance-like state as enjoii exemplifies why he has been granted the title of wave master. This track will leave you feeling mesmerized long after you're done listening to it.
Transitioning to a more upbeat vibe, "WithU_247" radiates with alluring sounds that simultaneously pass chills down your spine. Then, enjoii closes out the solo composition portion of the album with "Last Night," a feel-good tune that features a digital soundscape that you can't help but get lost inside.
The second half of Glass Princess features a showcase of intriguing collaborations with talent across the wave music scene. To kick this portion off, enjoii mixes his sound with ÆSTRAL to create a dark, melancholic feel on "Miss Me." Next up is his collaboration with Juche, "No Pain," along with "Run and Hide," which features luna.moon, and both tracks provide a futuristic sound that will appeal to any fan of wave music.
Another chilling track, "Echoes," arrives in the penultimate spot with other notable artists brothel. and Deadcrow joining in on the ride that takes listeners to a hauntingly dystopian dimension. Last but certainly not least is "Waiting for 2002," a collaboration with Da Vosk Docta, which seals the album on an upbeat note and leaves listeners with a sense of hopefulness.
Listen to Glass Princess on your favorite platform, and make sure to follow enjoii on social media to stay in the know about his future releases and shows.
Stream enjoii – Glass Princess on Spotify:
---
enjoii – Glass Princess – Tracklist:
Glass Princess
Show Me Love
Rawra
WithU_247
Last Night
Miss Me (with ÆSTRAL)
No Pain (with Juche)
Run and Hide (with Luna.moon)
Echoes (with brothel. and Deadcrow)
Waiting For 2002 (with Da Vosk Docta)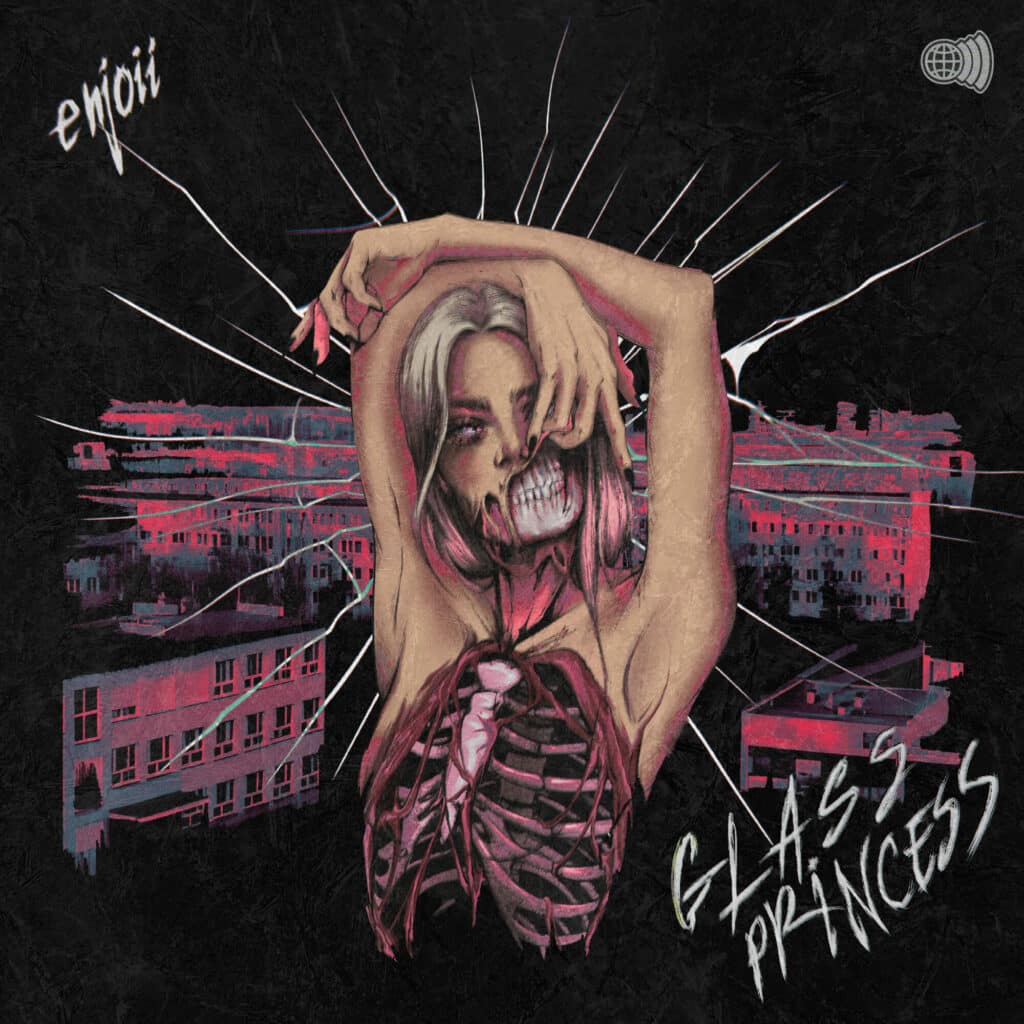 ---
Follow enjoii:
Facebook | Twitter | Instagram | SoundCloud | YouTube