Get a glimpse into all of the intricate layers of Redrum's talents on her latest EP, Butterfly Effect – out now on WAKAAN!
---
A woman making sure her name is forever remembered in bass music is none other than Redrum. Not only does this goddess know how to pack a punch with her sought-after sounds, but she can also move listeners to find their "inner magic" with her emotive side as well. With a wide-lens stylistic approach and bubbly-sweet personality, this artist is more than deserving of the limelight.
It isn't hard to understand why tastemakers such as WAKAAN and SSKWAN have had their hand in releasing several Redrum projects over the years, including a fan favorite, Chaos Theory. Along with joining legends G Jones and Liquid Stranger on several tour stops, Redrum has captivated audiences at festivals around the country, such as Hard Summer, Electric Zoo, and Bass Canyon. She is also set to make her debut at the famous Red Rocks venue as support for the fifth edition of Rezz Rocks on August 31, crossing off another major career milestone. Now, Redrum is back with her third EP, Butterfly Effect, and all eyes are on her as she emerges from her cacoon with delectable new sounds.
Butterfly Effect will have your mind crossing new boundaries, and that begins with "Colors." Opening the journey with a sense of curiosity, this track will ease you into slow-paced sybaritic warbled soundscapes that one can't resist. Feeling a sense of elevated emotions wash over you from the effects of "Mania Pt. 1," you can't help but feel disconnected from your brain as you try to grasp each sound passing you by mentally.
Switching up the pace, "Butterfly Effect" comes in hot with a raised tempo and enough drums and breaks to heighten your dopamine to max levels. Guiding you back into the consciousness of the double-sided sword of mania, "Mania Pt. 2" portrays the symptom of feeling invincible. Each drop feels like you're plopped into the experience of what it feels like to have no sleep but somehow feel fully charged. The sense of invincibility can only last so long before you "Burnout" and become delirious. Feeling distorted by the white noise and static, this track will have you grasping onto what is reality and what is just an illusion.
The Butterfly Effect EP puts Redrum's impressive skillset on a pedestal for all to see. Find yourself lost and clearly understood all simultaneously within each moment portrayed and see just how in tune with her powers this artist truly is. Listen to her latest body of work on Spotify or your preferred platform, and keep up with her Instagram to see what she's up to next!
Stream Redrum – Butterfly Effect on Spotify:
---
Redrum – Butterfly Effect – Tracklist:
Colors
Mania Pt. 1
Butterfly Effect
Mania Pt. 2
Burnout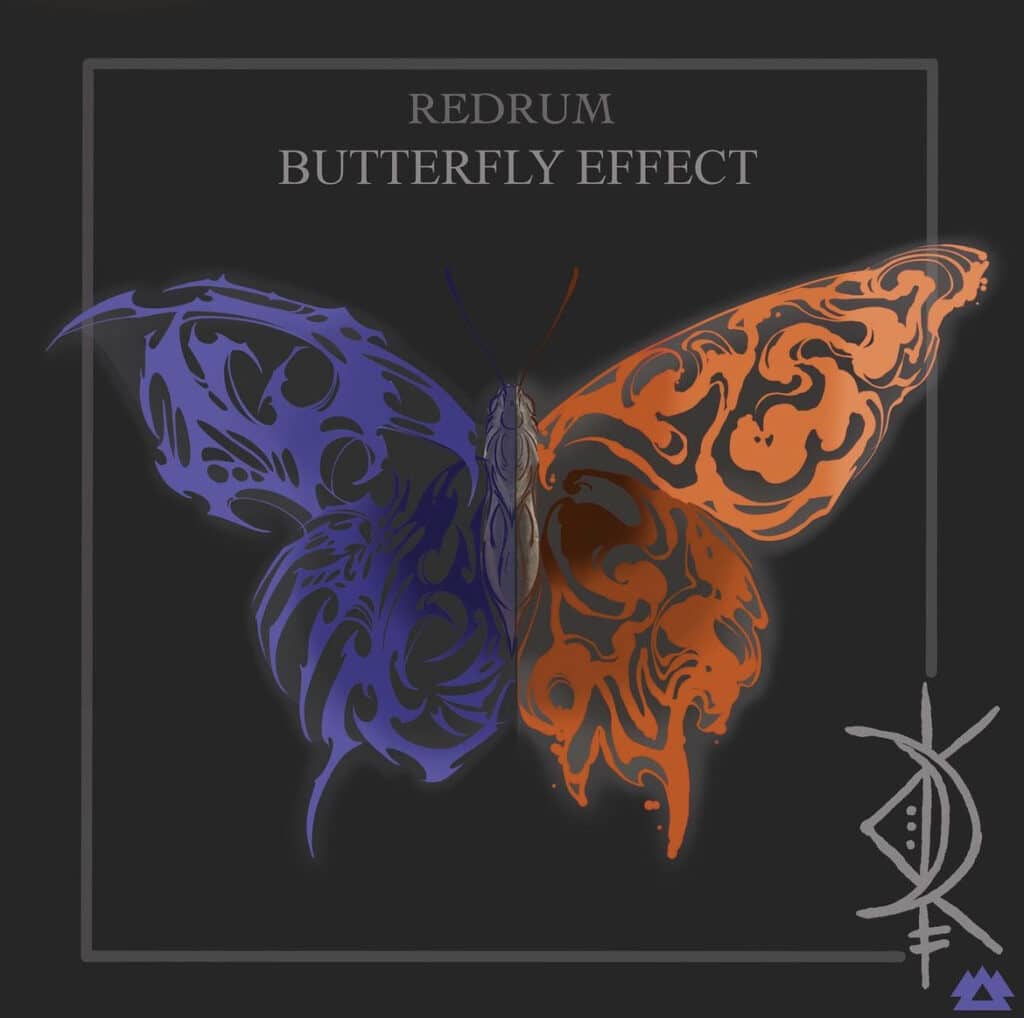 ---
Follow Redrum:
Facebook | Twitter | Instagram | SoundCloud