J. Slai enlists producers from all over the music spectrum to drop off a fresh package of Las Niñas Quieren Hardcore remixes.
---
Late last year, J. Slai introduced the world to his newest EP, Las Niñas Quieren Hardcore, which sought to contain and define the bubbling new genre, Latin Hard Dance. The EP took inspiration from genres like cumbia, reggaetón, hardcore, and hip-hop to create one of the best releases from U.S. soil in 2022 and the artist-defining body of work for the artist. Now, nearly eight months later, J. Slai has finally returned with a massive follow-up, Las Niñas Quieren Hardcore Los Remixes.
Similar to the original release, this remix pack breaks down genre barriers, including sounds from all over the music spectrum. Fans can find a little bit of everything, starting with big room and electro tunes like Chan's remix of "ROMPE" and A.D.O's take on "DAMN." Along with these tracks, Infinity revisited "PAPI" with a stunning tech house VIP together with Errorcod3 that is sure to turn the heat up all summer.
This remix album was a complete joy to assemble. The artists on here are guys that I am a fan of, and having them remix my EP is an honor. I was blown away by all of the genre diversity we ended up with, and I cannot wait for the world to hear this facelift on Las Ninas Quieren Hardcore.

J. Slai
Las Niñas Quieren Hardcore Los Remixes cranks up the speed with hybrid remixes from JAYxBERN and Speed House Movement standout Rux Ton. J. Slai didn't forget about hard dance music as he enlisted Quarkee for a special remix of "PAPI" that pushes the limits of your endurance with fast tempos and the use of the half-time technique with uptempo kicks.
Experimental bass and hybrid trap music fans can indulge in this remix pack with safari white and Miggy, each putting their own spin on "DAMN." And the collection rounds off with one of the main inspirations of the original EP, Red Death Grave. As an originator of the cumbia-with-hard-dance-kicks style, it was only fitting that he gets to reimagine "DAMN" all these months later.
Make sure to check out Las Niñas Quieren Hardcore Los Remixes on your preferred platform and snag tickets to J. Slai's upcoming show at Speed World SF to catch some of these tunes in action!
Stream J. Slai – Las Niñas Quieren Hardcore Los Remixes on Spotify:
---
J. Slai – Las Niñas Quieren Hardcore Los Remixes – Tracklist:
ROMPE (Chan Remix)
PAPI (feat. Frank Oro) [Quarkee Remix]
PAPI (feat. Frank Oro) [Rux Ton Remix]
PAPI (feat. Frank Oro) [Infinity X Errorcod3 VIP]
DAMN (Red Death Grave Remix)
DAMN (Miggy Remix)
DAMN (JAYxBERN Remix)
DAMN (A.D.O Remix)
DAMN (safari white Remix)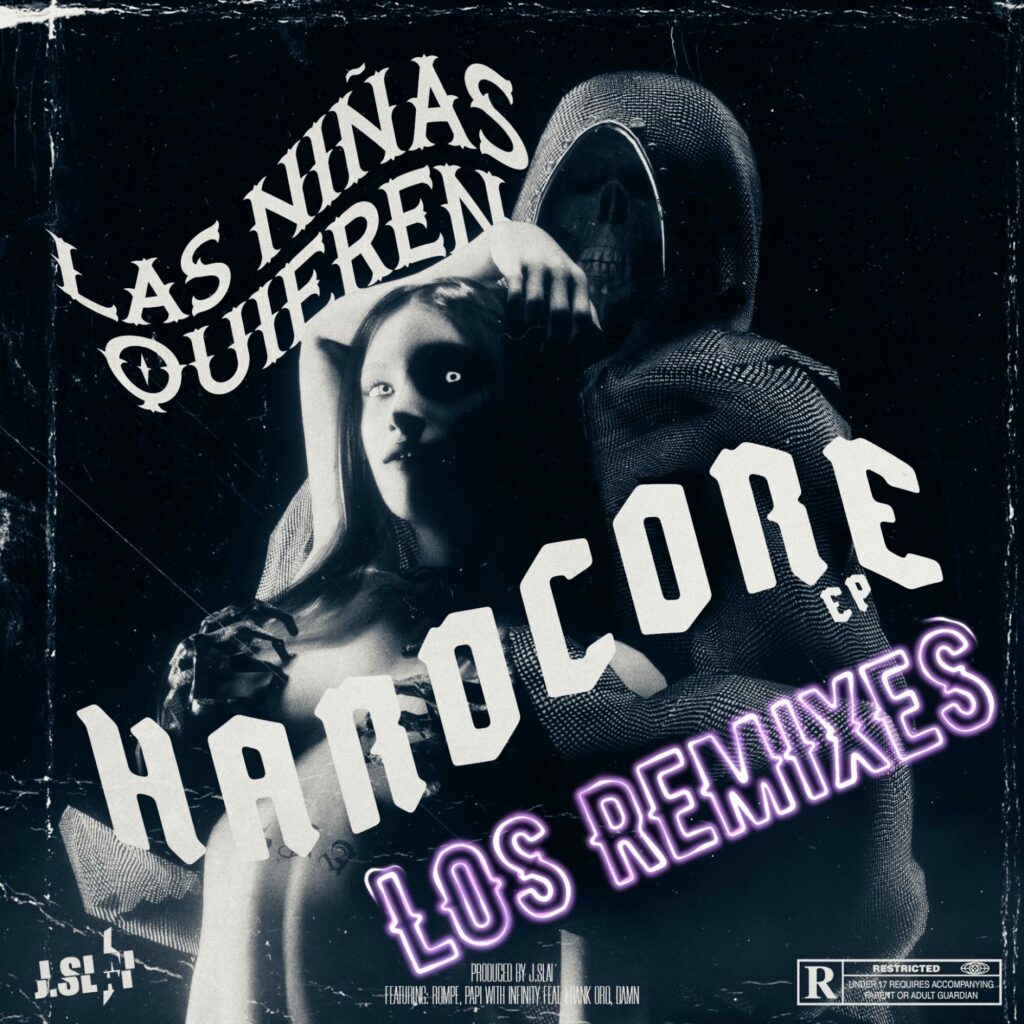 ---
Follow J. Slai:
Facebook | Twitter | Instagram | SoundCloud | YouTube | Twitch | Spotify