Memory Palace teams up with DEF Detroit for an evening with BLAAP, Calvin Stanley, Heatline, Mary Droppinz, and Qurl!
---
Memory Palace has kept its mysterious vibes since the first days that Of The Trees teased its launch with unexplained symbols and QR codes. Fans were elated to find out the clues led to a new label/collective established by the nature-infused beats overlord, knowing that meant more music of his variety and taste would likely be promoted within the Memory Palace quarters.
It's been a while since there have been updates from the crew at Memory Palace, but the silence finally broke with their announcement of a takeover later this year at The Untz. Today, the label announced another takeover with the DEF crew at their Detroit stomping grounds on May 27 at Big Pink. DEF is no stranger to passing the vibe check when it comes to events, so this union is about to be a match made in heaven. With the curation king Of The Trees and DEF working in unison, this will surely be an event you won't want to miss!
Since it's the first time these two tastemakers have teamed up and the first Memory Palace event of the year, there clearly had to be some more firsts. Fans have been promised that many different styles of sounds will be present, including the world premiere of two new projects from some of Memory Palaces' very own close associates. The night of variety and many firsts' lineup includes performances from BLAAP (Of The Trees + Freddy Todd), Calvin Stanley, Heatline (Freddy Todd House Set), Mary Droppinz, and Qurl.
Don't miss out on this exciting night of utmost extravagance and newness that Memory Palace has in store! Tickets go on sale Monday, April 24 at 12pm EST! So set those alarms and grab all of your closest friends because this is an event meant to be shared with the homies.
Memory Palace DEF Detroit Takeover Lineup: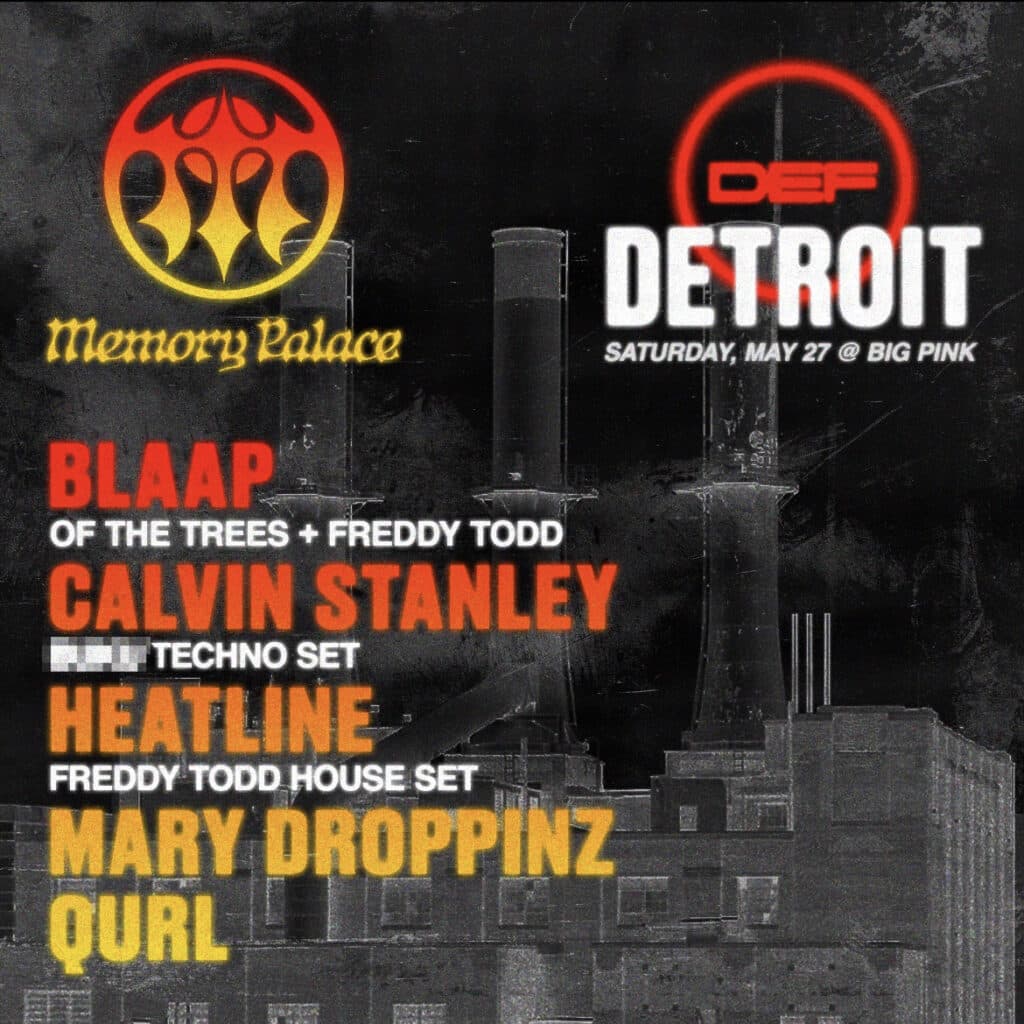 ---
Follow Memory Palace:
Website | Facebook | Twitter | Instagram 
Follow DEF: