Fresh off his hau5trap debut, SUBSHIFT opens up about production life, landing on the Tomorrowland lineup, his DJ mindset, and more!
---
Heads up house heads, England's SUBSHIFT is on the rise, and you should be looking his way. Only a few years deep in the studio, this exciting music maker has tastemakers and industry leaders from Tchami to Chris Lorenzo, Malaa, and even deadmau5 giving the nod, rinsing out his work, and even signing his beats to make it official. Case and point, "Dreamer" on Confession, or his most recent offering, "Breakout," a spicy hau5trap debut that has listeners breaking out of hum-drum reality to dance like nobody's watching.
When it comes to the club and festival scene, SUBSHIFT is a mood lifter that knows just what his audience craves, thus landing him at some of the biggest and best party places on the planet, like Ministry Of Sound and ADE. This summer, he achieves one of the biggest goals that any DJ could ever dream of when he steps up to the booth at Tomorrowland. He'll be joining a fantastic cast of characters at the Lost Frequencies & Friends Stage on the Saturday of weekend two, so if you were lucky enough to score tickets, then make sure to plant your feet front and center!
In the meantime, it's time to get to know a little bit more about this exciting star of the future. So, pour yourself your favorite beverage, turn the volume up to maximum capacity, and prepare for SUBSHIFT to make your night a whole lot better. While you're enjoying his exclusive guest mix, continue on for our chat about his current studio work, his attention to detail behind the decks, and a little bit of history to get you acclimated!
Stream EDMID Guest Mix 369 || SUBSHIFT on SoundCloud:
---
Hello SUBSHIFT; thanks so much for taking the time to chat with us. First things first. What is SUBSHIFT all about, and what is the legacy you'd like to leave behind with your music?
Hi EDM Identity team. Thank you for having me! I think the SUBSHIFT project is all about high-energy house music that has a unique edge to it. As far as legacy goes, I think if people are listening to my music and it puts a smile on their faces, and they leave my shows feeling good, that's what means the most to me. I do this as a passion first, so anything else is an added bonus!
Now let's talk about your new track, "Breakout," which sees you release on deadmau5's label, hau5trap. As a leading figure in the industry, in what ways has his music influenced you, and how has this signing affected your creativity going forward? 
It's an honor to release a record on deadmau5's label. I first heard of him when I was at school with his track "Ghost 'n' Stuff," which blew my mind at the time. Although he makes a different style of music to me, I have always looked at him as a legend of electronic music and a big inspiration. It seems like anything he touches turns to gold, so releasing on his label has definitely inspired me to branch out and try some different styles of house music. Also, shoutout to the hau5trap team; they are amazing.
You have a mini-tutorial floating around about how you created "Breakout," and I was wondering if you can go in-depth about how you learned how to produce. Were you self-taught, or did you learn from someone?
I first started producing around four and a half years ago. I've loved electronic music since I was a teenager and wanted to give it a go. I mainly spent countless hours watching YouTube tutorials, downloading project files, and trying to reverse engineer them to figure out how on earth they made it. However, I think the main way I improved was just through trial and error, making lots of mistakes and learning from them. I still have so much to learn as well, which is really exciting.
Now, let's go back to the very beginning. When you listen to your debut release, Light It Up, and compare it with your most recent work, like "Breakout" and "Dreamer," in what ways do you think you've changed or grown?
I think back then, I knew what I wanted my music to sound like, but I couldn't quite transfer that into my DAW. In the three years that have passed since then, I think I've definitely "found my sound," and my music is a lot more playable. Back then, I was trying to produce crazy sounds for other producers' approval and recognition, whereas now I tend to think more about myself and the listener. Hopefully, that reflects in my recent/upcoming music!
Of course, we have to talk about the news that's been floating around about you playing Tomorrowland for the very first time this summer! Congratulations! Talk to us about how planning is coming along, what it means to play on the Lost Frequencies & Friends stage, and what are you hoping to take out of the experience.
Thank you! When I first got the call from my manager, he said, "How do you fancy playing Tomorrowland?" I thought he was winding me up! I've watched the Tomorrowland live streams for years, so getting the opportunity to play there is a dream come true. A huge thanks to Lost Frequencies and his team for the invite too. At the moment, I'm trying to create as much new music as possible to debut there, and hopefully, everyone digs it. It's probably the biggest moment of my life so I'm determined to make it special.
Speaking of Lost Frequencies, you recently remixed his track "Back To You." Talk to us about its development. What mark did you hope to leave on the track, and do you think you achieved your goal?
I wanted to do something different with this remix, something a bit outside my comfort zone. The original is incredible, so I felt a lot of pressure to make something cool. The main synth in my remix was actually the guitar of the original track pitched up an octave with a bunch of FX, the most important one being a trance gate to get that choppy sound. I've had a lot of super nice comments on it from not just my followers but fans of Lost Frequencies too, so I feel quite proud of this one!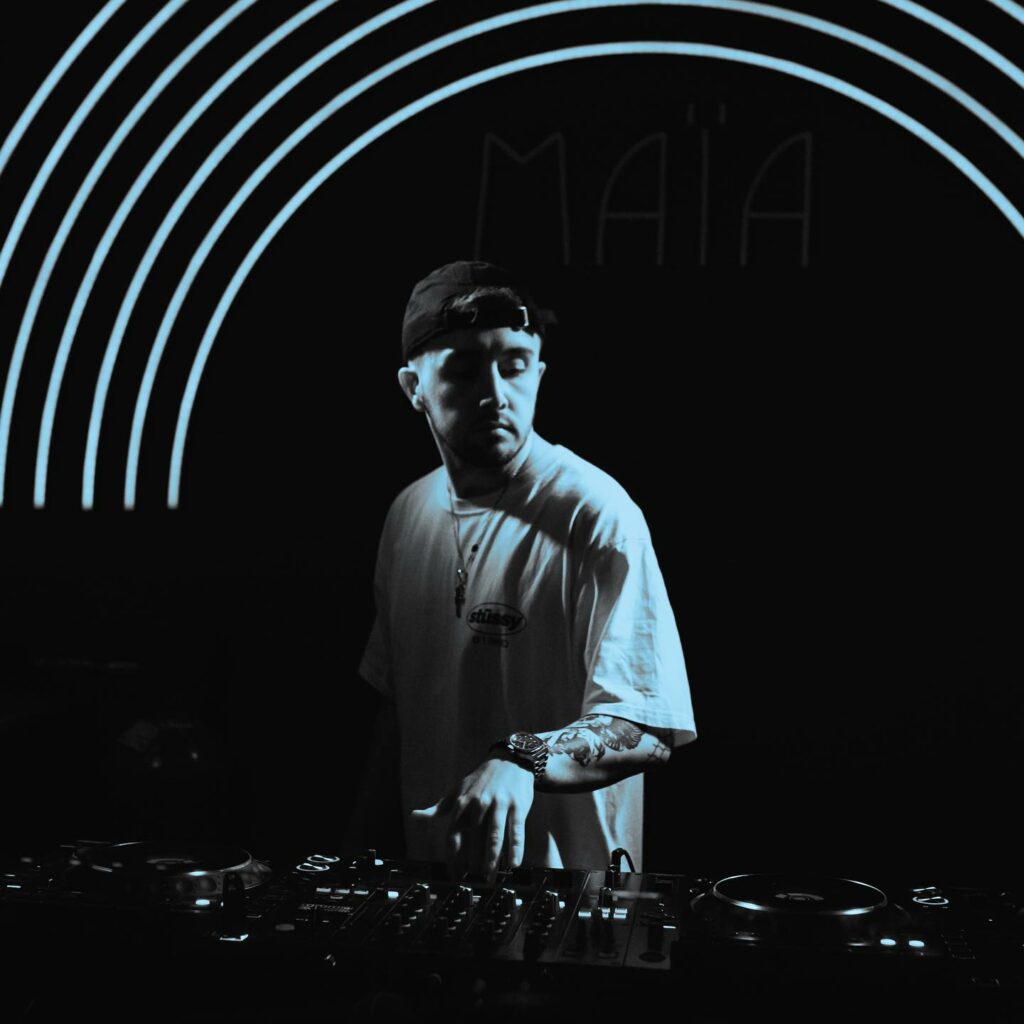 Talk to us about your mindset behind the DJ booth. How do you like to approach your sets (do you prepare a setlist or work on the fly), and what are some of your current favorite tracks to play out outside of your own? 
I always like to make every set I play different; I'm never playing the same set twice. For club sets I usually work on the fly and figure out the crowd and vibe. For bigger venue shows, I tend to plan my first few tracks to settle the nerves (I get so nervous before shows, haha), and then again, I just figure it out as I go along. This always keeps me on my toes, and it's super fun. Some tracks I love playing out right now are "Get It" by Zios, "Friday" by Belcastro, and anything from Dale Howard, Disfreq, Max Styler, and San Pacho. Their music is nuts. 
Finally, just for fun, if you could choose one artist to go b2b with during a set or form a duo with, who would it be and why?
If I could go b2b with anyone, it would probably be Dom Dolla; I've been lucky enough to watch him play once, and he was incredible. As far as a duo goes, I think it would be one of my best friends who I met in Ibiza when I was around 10. He makes music (minimal tech house) under the name Karakuchi. The first time either of us went to a club was in Ibiza when we were 16 (thanks, fake id!), and ever since then, we've been obsessed with electronic music. So it would be amazing if we could play shows together as a duo one day and make something of it.
Once again, thank you for having me. I hope everybody enjoys the mix, and I can't wait for everyone to see what's in store next!
---
Follow SUBSHIFT:
Website | Facebook | Twitter | Instagram | SoundCloud