After years of delivering singles and stunning sets, Malaa has finally unveiled his biggest body of work to date, Don Malaa.
---
Masked producer Malaa has whipped crowds into a frenzy since first emerging on the scene back in 2016 with the Illicit EP in tow. Known for tracks like "Notorious" that have captivated the house scene over the years, while he's also taken the stage at festivals like HARD Summer, EDC Las Vegas, and Ultra Miami to play fiery sets. But there's one thing that was missing in Malaa's growing legacy, a full-length album.
Now, Malaa has finally checked that box with the official release of Don Malaa, his 14-track debut album that packs a punch with plenty of heaters. Included in the tracklist are singles that dropped over the past two years, such as "How it is," "Hypnotic," and "Deep," which saw him team up with DJ Snake and Yung Felix. The latter of those tracks would help set a trend of the top-tier collaborators that would be featured on Don Malaa. "The Game is Dead" brings phenomenal artist Tony Romera into the mix, and he worked with longtime friend Tchami on "Discipline," but that's just the tip of the iceberg as others like Jadakiss, Fivio Foreign, and Ghostface Killah and A-Trak are found on the album as well.
Tracks like "Gangsta" and "True Friends" put Malaa's addictive house style on display as he crafts up dancefloor-ready bangers, while others like "7/55" and "Discipline" with Tchami offer more atmospheric grooves fit for late nights out. "No Panic," Malaa's track with Jadakiss, is another stunning found on Don Malaa, and "Die Hard" acts as a solid outro to the album with a sick lyrical flow from Ghostface Killah and legendary DJ A-Trak adding some extra flair to it.
Listen to Don Malaa on Spotify or your preferred platform, and let us know which track you dig the most on Twitter.
Stream Malaa – Don Malaa on Spotify:
---
Malaa – Don Malaa – Tracklist:
Intro
Outcast (with Fivio Foreign)
Hypnotic
Deep (with DJ Snake & Yung Felix)
How it is
Toxic Dream
Discipline (with Tchami)
Police
The Game is Dead (with Tony Romera)
Gangsta
No Panic (with Jadakiss)
7/55
True Friends
Die Hard (with Ghostface Killah and A-Trak)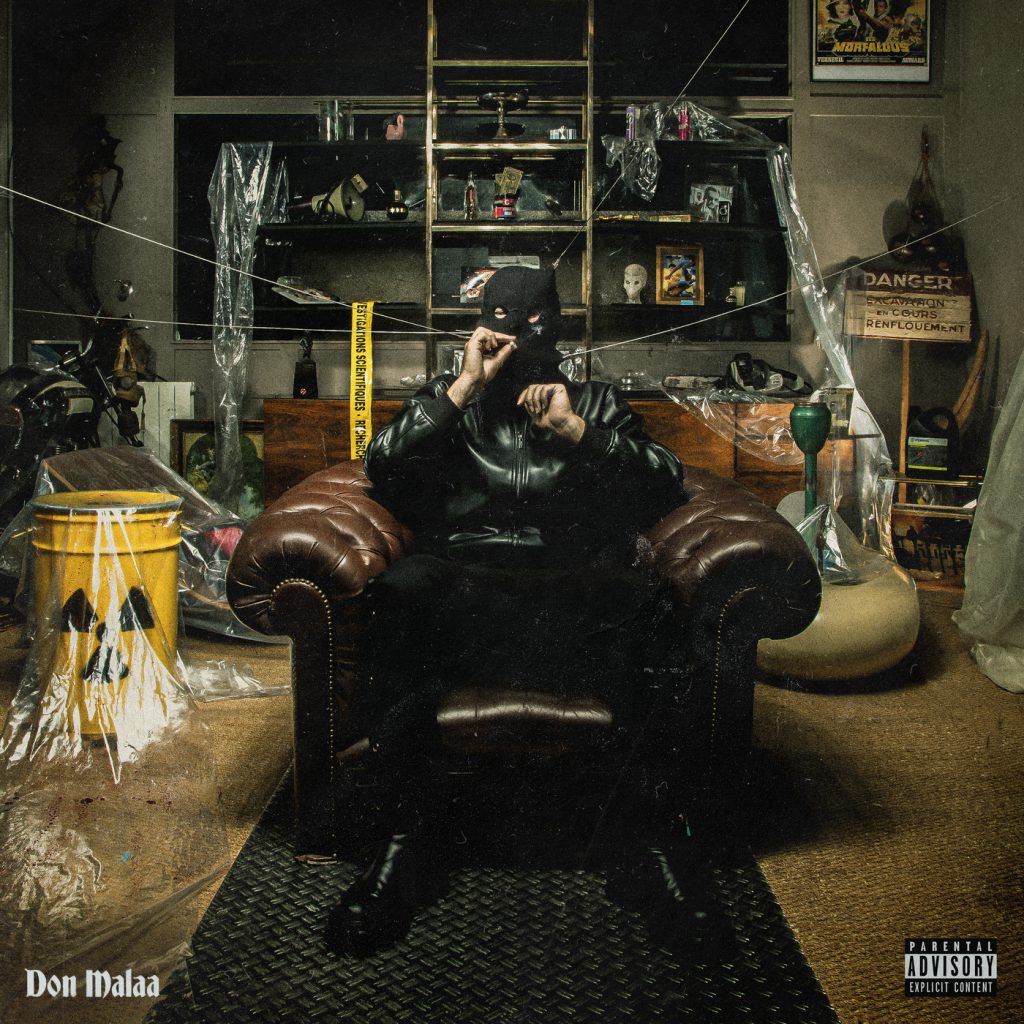 ---
Follow Malaa on Social Media:
Facebook | Twitter | Instagram | SoundCloud