LoFreq dropped the fourth installment of its Cypher compilation series highlighting underground bass music.
---
LoFreq, the prominent underground event series and record company, has released its much-awaited annual compilation album. Featuring the who's who of masters of underground bass music experimentation, like Smokestax, HEIRZ, and bd hbt, Cypher Vol. 4 is an authentic nod to the trends to watch in heavy bass. Every year, Cypher boasts a slate of unbeatable tunes curated by its founder, Jalaya, and this edition is no different with a fresh 22 served up for the taking.
If you're a lover of all things bass, Cypher Vol. 4 is the perfect peruse to see what your favorite underground artists have been up to and discover new ones to follow. In fact, it's impossible to get through this LP without succumbing to a mandatory headbang at any point. The compilation opens up with "Disturbance" by Allen Mock, a distortion of dissonant bass notes that hits all the right spots. If you've been following the singles that have been released ahead of this full album drop – this one will be familiar as it was the first one released from this project earlier this year, hot off the DAW, along with the other first 16 songs.
Riddim emerged in the last few years as a contemporary evolution to the North American dubstep sound, and the compilation's third track, Adiios' "Goldfish," offers a playful variation on the classic riddim two-step. Another track on this compilation that carries a similar sonic exploration is southgate.'s "pressure." Sitting as the second to last song in the tracklist, "pressure" is an experimental take on a riddim-inspired track that uses a white noise effect to add a gorgeously garbled fullness to the listening experience.
Many artists featured on Cypher Vol. 4 play homage to a trope in underground bass – sampling and/or looping in hip-hop vocals in the introduction, so the music is immediately replete with swagger.
Notable examples include "Drought" by Volume Unit and BASSFACE, and "Boss Shit" by Xotix. The former cleverly loops in "Thought It Was A Drought" by Future, while the latter chastises you from the outset that "I'm on that boss shit." "Boss Shit" has a particularly hip-swinging nature, with Xotix using white space to create a vibey, staccato rhythm. Xotix has also received support as an up-and-coming bass music artist to watch from the likes of Bassrush Records, and his journey, as well as Volume Unit's and BASSFACE's, is just beginning.
A standout track, in particular, is Star Monster's "Gimmie A Hand Clap" towards the end of the compilation.
Using deep, dark, and gliding bass synths, this song marks a new stylistic approach to Star Monster's sound. Why take this creative leap of faith? "I've been so used to writing bangers that I wanted to take a fresh approach and write something that relied on different structural elements," said the Midwest-based producer, telling us that he "wanted this song to feel like you are behind the surface of the song…almost like how sound changes when immersed in different elements such as water…or a different dimension."
LoFreq, as a platform, is built on the mission of "breaking through the barriers of sound with cutting edge Bass Music." With the release of this latest Cypher Vol. 4, LoFreq shows that its label arm is firmly committed to continuing to build a community around that mission. So, the next time you find yourself needing to summon some courageous attitude, or you just want to feel some heavy wubs deep in your bones – put on Cypher Vol. 4, sit back, and wait for that reverb to smack you right in your best bass face.
Are you a Lofreq lover? Listen to Cypher Vol. 4 on Soundcloud below, purchase the whole LP or some of your favorite tracks on Bandcamp, and follow LoFreq at the social links at the bottom to stay updated on all their music!
Stream LoFreq – Cypher Vol. 4 on Soundcloud:
---
LoFreq – Various Artists – Cypher Vol. 4 – Tracklist:
Allen Mock – Disturbance
BRAINWAVEZ – Time Loop
Adiios – Goldfish
Smokestax – Do That
Kizer – Head Bop
Aeøn – Monster
Volume Unit & BASSFACE – Drought
Jalaya X Flesh Interface – Click
OUDUS X KUHLOSUL – Exasperation Limit
HEIRZ – Keep It Locked
bd hbt x Saint Miller – Power
Cult X – Poison
DARN – Perception
Niceotope – Echoes
Xotix – Boss Shit
Kyral x Banko – Take Off
RANKZ – Chaos
XENOTYPE – Malfunction
Star Monster – Gimmie a Hand Clap
Smirkey – Giggle
southgate. – pressure
Dalfin & DWELM – The Doing Ft. FluteDigga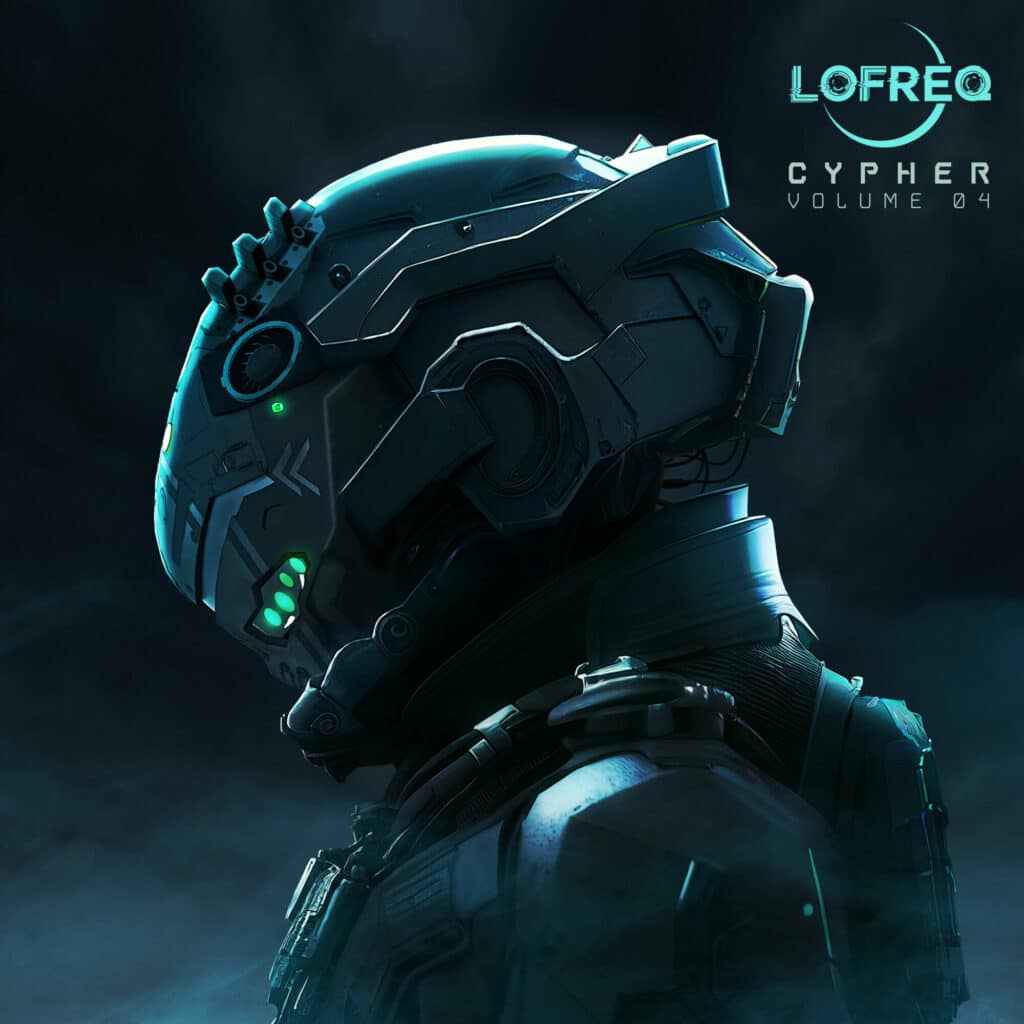 ---