The seventh volume of Bassrush Records' The Prophecy shines a light on Eyezic, No Etiquette, GUERRO, TWONSKi, and more.
---
Since its founding two decades ago, Bassrush has been a pillar of leadership amongst purveyors of the low-end frequency spectrum. Today, they continue to be a tastemaking influence on the bass music scene – not just by paying homage to OGs but also by signaling to the world who we should be watching as the next generation takes over with their compilation series, The Prophecy.
Out now across all platforms, The Prophecy Vol. 7 features ten tracks that span from drill-inspired trap and melodic bass to experimental beats and rail-ridding riddim, making this a compilation that should be saved in every basshead's playlist. The journey begins with a wonderfully white noise-laden rap-driven track, "Now You Know," from BLVK JVCK and VRG, which should tickle the fancy of any lover of trap music. Dr. Apollo and singer Crystalline created the second track on this EP, "Fly," which has melodic future bass elements that serve as quick contrast to our lead into the project.
Bassrush continues to ease us into their presentation of sounds, moving from the lighter-toned "Reciprocate" by Eyezic before moving to the heavier side of things with "Elevate" by Jalaya and Xotix. The latter includes that special mixture of staccato and sustained basslines which make it stand tall among the rest of the compilation.
The second half of The Prophecy Vol. 7 brings everyone back to the darker tones that it started with – with tracks six and seven aptly named as "Head Rearranger" by No Etiquette and "DEF JAMZ" by GUERRO. If neither of these tracks gets you onto your feet and head banging, most likely nothing ever will. And if you're a millennial raver craving those early days raving in the Sahara Tent at Coachella? The next track from AVELLO, "Angel," will hit just the spot.
The compilation ties a nice bow on the top of its gift to listeners with the last few tracks that give a taste of what's hot on the more experimental side of things. "F*CK EM" by M?STIC and OBLUE, and "RAW" by TWONSKi are both booty-shaking anthems that remind us all of the hip-hop influences that seep through all of bass music. Once those booties are done popping, cool down and decompress with "Dusk" by Oddly Goodly. The sonic textures in this track are visceral enough that it's hard to believe a computer made them.
And just like that, Bassrush Records proves yet again that the artists they curate are a force to be reckoned with. Are you ready to rush into The Prophecy Vol. 7? Download or stream the full album today on your favorite platform, or listen on Spotify!
Stream The Prophecy Volume 7 on Spotify:
---
The Prophecy Vol. 7 – Tracklist:
BLVK JVCK and VRG – NOW U KNOW
Dr. Apollo feat. Crystalline – Fly
Eyezic – Reciprocate
Jalaya and Xotix – Elevate
No Etiquette – Head Rearranger
GUERRO – DEF JAMZ
AVELLO – Angel
M?STIC feat. OBLUE – FUCK EM
Oddly Godly – Dusk
TWONSKi – RAW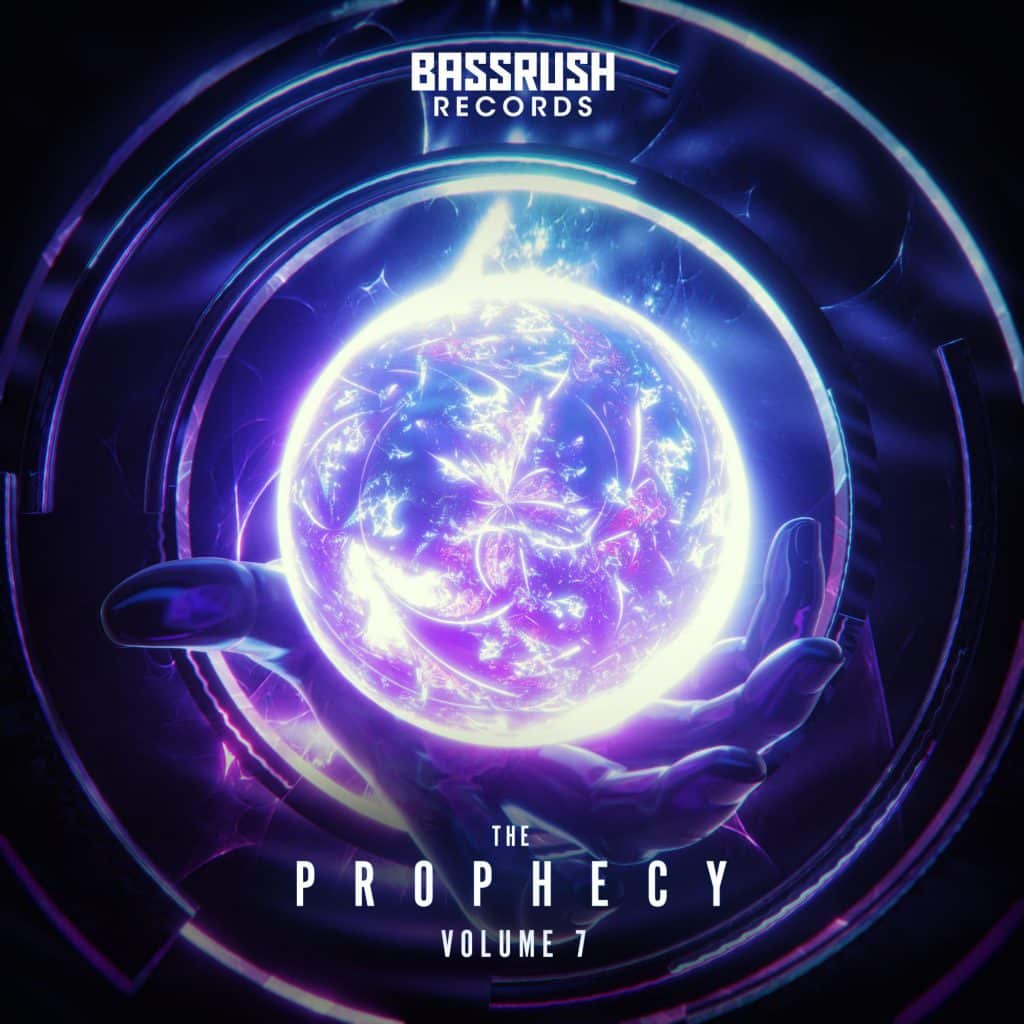 ---
Follow Bassrush:
Website | Facebook | Twitter | Instagram | YouTube | SoundCloud | Spotify