Jalaya just unveiled four brand new experimental bass tracks for fans to feast their ears on with the release of The Cobra EP.
---
Bass music aficionado Jalaya has been gracing the underground scene with tunes for years while playing countless shows all over Northern California. Putting his unique sounds on display, he incorporates a drum pad into his performances to give them that extra oomph and make his sets truly memorable. But if you haven't had the chance to hear his fantastic beats yet, now is the perfect opportunity to do that as Jalaya just dropped four brand new tracks on Sleeveless Records with The Cobra EP.
Watching artists grow and thrive is an amazing feeling and releasing on Sleeveless Records is a huge milestone. If anyone deserves it, it's Jalaya. He's continued to make a mark in the bass music community with each passing release, all while staying true to his sound, and the tracks on this EP show how much of a creative genius he can be in the studio.
Related: Looking for more bass beats from Jalaya? Check out his exclusive guest mix to immerse yourself further!
Title track "The Cobra" is the first off the EP, and one that fans will surely be excited to hear get a release as he's played it out often in his sets over the years. Jalaya mixes in some Middle Eastern, belly dancing vibes along with his signature drum beats to turn anyone who listens to the tune into wiggly, slivery snakes. Next up is "The Sandman," which is short but oh so sweet. It has a drippy buildup that drops into some firey synths and basslines that intertwine themselves to make one smashing tune.
"Hanuman" certainly sticks to that OG Jalaya sound, but also shows off some new sides to his music. This was by far my favorite track on the EP because the bass on this one is really thick. It's going to shake people's bodies, and I can promise it will have crowds making a serious stank face when we can hear this one live once shows are back in full swing. Finally, to wrap up The Cobra Jalaya delivers the goosebumps-inducing "Moonstone." Its chill vibes will help anyone cool off and unwind from the adventure their ears just went on, making for a perfect track to end the release with.
Get ready for Jalaya to take you on a bass-filled journey with The Cobra and help you wiggle your worries away by streaming the EP on Spotify or your preferred platform. Don't forget to let us know which track you enjoyed the most!
Stream Jalaya – The Cobra on Spotify:
---
Jalaya – The Cobra – Tracklist:
The Cobra
Sandman
Hanuman
Moonstone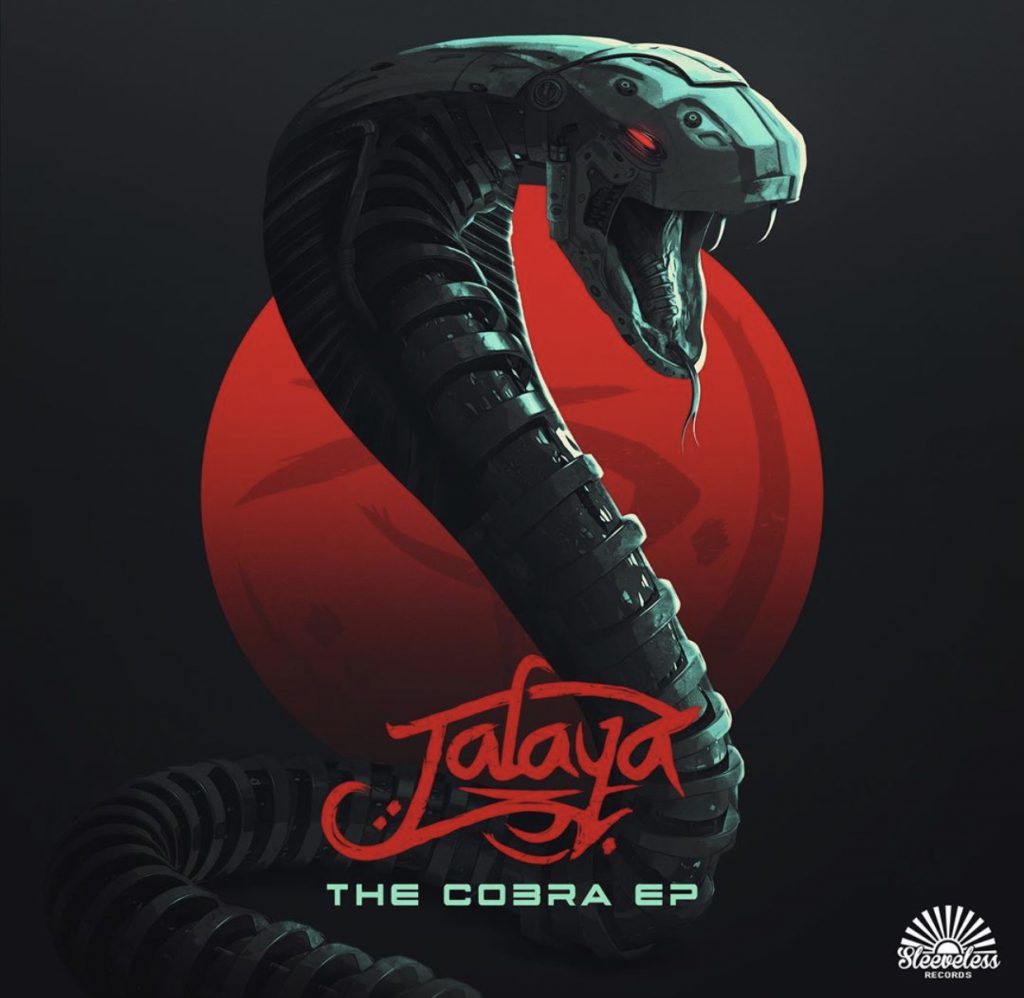 ---
Follow Jalaya on Social Media:
Website | Facebook | Twitter | Instagram | SoundCloud | YouTube | Spotify