ELAC dropped off an electro house banger, "Can't Escape," on Graydient Collective, and spun up a mix in his kitchen to celebrate.
---
Australian DJ and producer ELAC is one of the freshest faces in the electro house scene and he's already begun to turn heads with his captivating sound. Not only did he land his stunning tune "Blare" on the No Mana-led Electromag compilation on mau5trap, but he's also dropped off tunes like "Forge" on NIGHTMODE, "Levitation" and "Modern Talk" on GYRObeats.
ELAC's releases have seen him grow as an artist over the past few years, and now he's looking to expand his sound even more as he dives deeper into 2023. The first stop for the Sydney-based artist this year is Julian Gray's Graydient Collective, where he dropped off his latest tune, "Can't Escape." The soundscape opens with elements that will transport you back in time to days of raves gone by before giving way to the vocals that are dripping with emotion and progressive elements that are layered in for added impact as he lifts you to the electro heavens.
"Can't Escape" is an idea that I personally didn't think I had in me. I felt as though I wanted to push the boundary of what I thought I was capable of doing – making a progressive-commerical-esque house track and infusing old-school sound design with a new-age arrangement and melodic touch.

ELAC
While "Can't Escape" sees ELAC push the boundaries of his sound, he went a step further by spinning up a mix in the middle of his kitchen with his family around. "For this mix, I decided to try something new and infuse the hectic lifestyle in the kitchen of my European-heritage family and some of my favourite tracks at the current moment," he said. "I hope you enjoy cooking bangers and mash with ELAC and the Fam."
Give this special mix a listen on SoundCloud, download or stream "Can't Escape" on Spotify or your preferred platform, and stay tuned for more from ELAC by following him on social media!
Stream EDMID x Graydient Present: ELAC's Kitchen DJ Set on SoundCloud:
---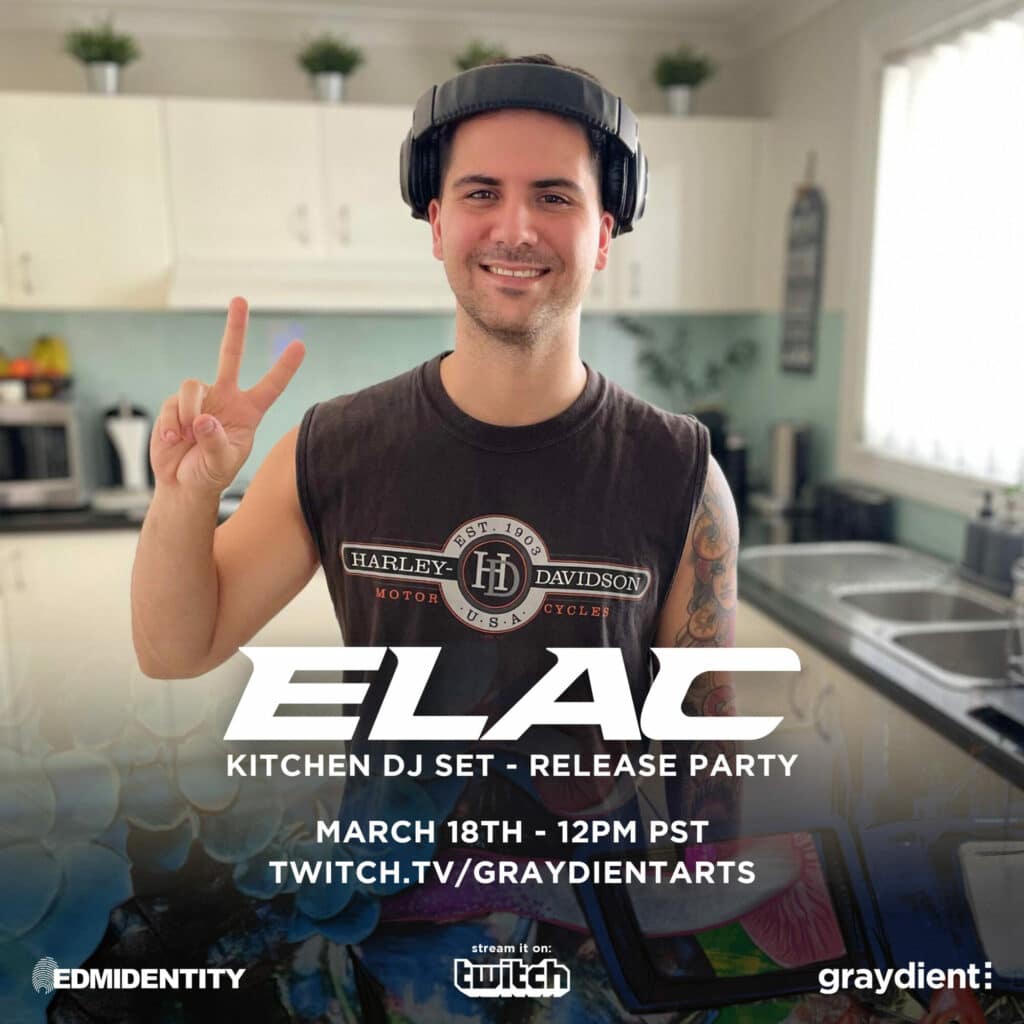 ---
Follow ELAC on Social Media:
Facebook | Twitter | Instagram | SoundCloud