Los Angeles-based producer Tsuruda brings a little bit of everything to the table with his latest EP that's landed on Deadbeats, Deathwish.
---
While Tsuruda might be most known for his long-time contributions to the bass scene, he's never been a stranger to making music in a number of styles. From all kinds of bass music to house and garage, you'll hear a little of everything in a Tsuruda set. Last year the Los Angeles-based producer performed at a number of major festivals like Okeechobee, Hard Summer, and Electric Zoo, and so far, he's appeared at a handful of club shows in 2023.
Tsuruda made his debut with Zeds Dead's label in 2021 with his dubstep collaboration with Chee, "Trailblazer," which was an instant hit. Now, he's returned to the label with his latest EP, Deathwish. Deadbeats is known for putting out releases in different styles within the electronic music realm, making the imprint a perfect home for this four-track, multi-genre EP from Tsuruda that shows off his range as a producer.
In this economy, doing music full time be a deathwish in and of itself. It's been a hard year for everyone in the music game on all fronts. This a collection of four songs and it's just me…being me, no filter. There's some house vibes, a riddim joint, even a track where I spit some bars. Wanted to give y'all some variety and express myself as an artist in full form. I hope y'all enjoy it cause I had a lot of fun making it!

Tsuruda
The Deathwish EP kicks off with Tsuruda flipping the script from the jump with the house-fueled "Moxy." Then, its title track arrives in blazing fashion with its high-pitched dubstep wobbles. This tune's intro and build-ups are reminiscent of a retro video game and put Tsuruda's experimental side on full display with all of its wonky, weird sounds. That vibe carries into "Lazer," which offers up trilling distortion over its breakbeat for added effect. Then, the final track, "Pillz," sees Tsuruda add his own vocals into the mix as he rhymes from the heart over a sultry bassline for a wholesome closure.
Tsuruda's Deathwish is out now, so be sure to head over to Spotify or your preferred platform to take a listen!
Stream Tsuruda – Deathwish EP on Spotify:
---
Tsuruda – Deathwish EP – Tracklist:
Moxy
Deathwish
Lazer
Pillz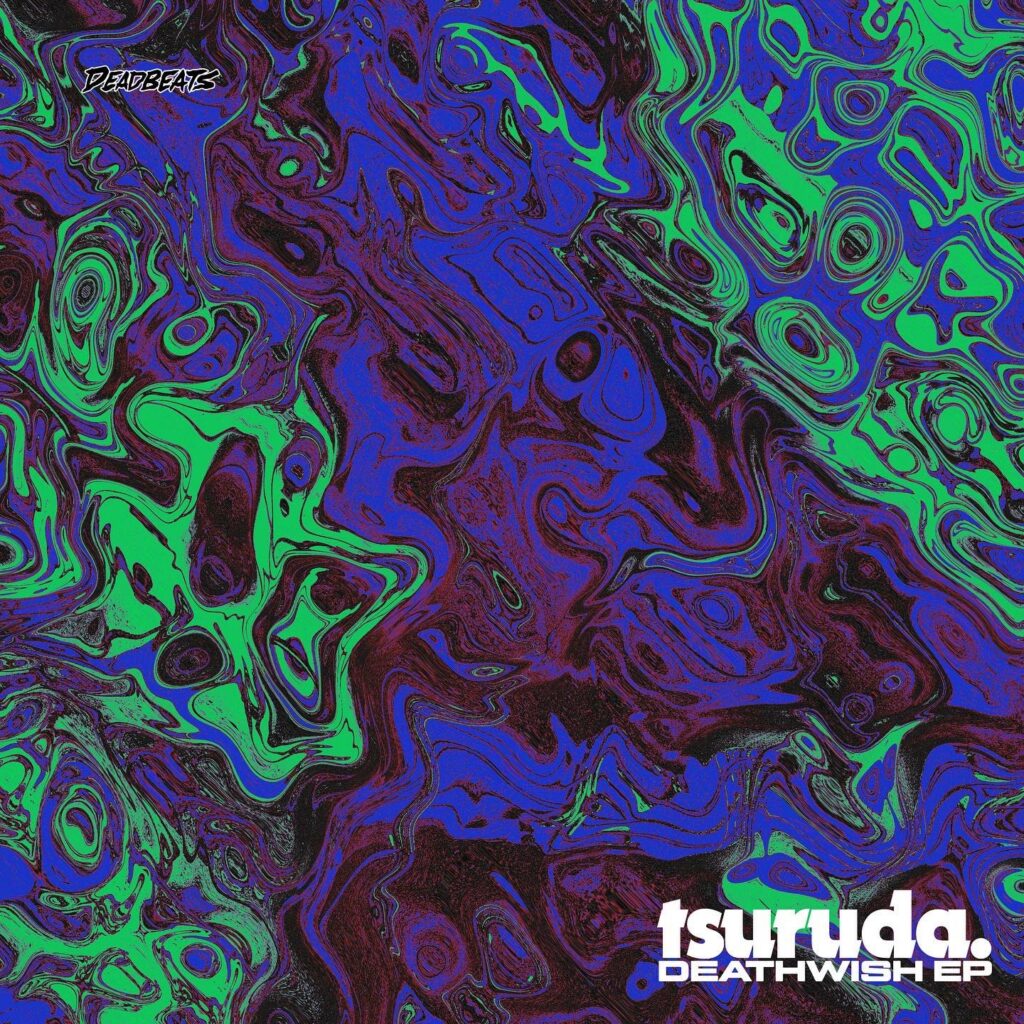 ---
Follow Tsuruda:
Facebook | Twitter | Instagram | SoundCloud | YouTube | Twitch