Yotto pours all of himself into his brand new album, Growth, filled with tunes that inspire the world to reach for the stars!
---
Five years after the release of his debut album, Hyperfall, on Anjunadeep, and detouring into the land of ambient with Erased Dreams, Odd One Out label boss Yotto has officially lifted the veil on his latest LP. This motivational package of beats is appropriately titled Growth and it sees Yotto blast past creative boundaries to remind the world that he's a force to be reckoned with. As a welcomed anticipation boost, fans have already come in contact with a few tunes leading up to the release.
Yotto's Growth all began with the tease of "Hollow" alongside Møøne. The sweet melody brought a tear to the eye, setting the stage for an emotional dive into his brilliant mind and passionate heart. Next up was "Encounters" with German duo Booka Shade; a track that smolders with a mature, celestial personality. Trudging forward, "Just Over" welcomed the new year in the grooviest way possible, before Yotto rounded out the sneak peeks with "Let You Go," a collaboration with SØNIN, featuring Auna on vocals. This peppy tune sends euphoric shockwaves through the spirit and is the perfect representation of the creative range you'll find throughout this body of work.
Currently, Yotto has taken off on a grand world tour that began this weekend in North America. After making stops at some of the most music-minded cities the continent has to offer like Toronto, Los Angeles, and Chicago, he'll take Growth across the pond on an odyssey that'll whisk him all over the UK, Europe, and the Middle East. If you want to be part of Yotto's evolution, head over to his website for a full list of dates and ticket links.
Grab your copy of Growth on your favorite music platform, stream the LP on Spotify, and continue on for the rest of the highlights!
Stream Yotto – Growth on Spotify:
---
On this cold winter's day, the soul-warming energy provided by Yotto is exactly what the body craves.
In addition to the aforementioned singles, this album is chock-full of music that'll get you feeling all the feels. After the energy-swelling "Intro" welcomes listeners into a literal dreamscape, the feet begin to find their rhythm. But, sometimes, music doesn't require standing. Case and point, "Meadow," a gorgeous collaboration with Sansa. This track features soft melodics and whispered vocals that gently pull at the spirit, inspiring the body to rush to the closest field of grass, lie down, and simply take in the comfort of earth's natural bed.
As much as we'd love to lie here forever, Yotto and Lost Boy insert "Just The Kinda Feeling" to get us back on our toes. This tune is deliciously edgy, featuring synth patterns that make the body bounce in tandem. This is a true party anthem that you can envision fans singing along with as its hefty sound pummels through the speakers. The outstanding vocal selections keep on rolling in, with Julia Church serenading the senses on "No Ending." While this may not be a party anthem, this tune will hug the heart and slap a smile on every face lucky enough to bask in its beauty.
The next four tunes see Yotto rolling solo, and each unveils another side of his boundary-free production expertise.
First up, "Timbre" taps into the breakbeats' side of life and spins listeners off into the breeze for a stress-free escape from this crazy world. While consistency is key in this straightforward piece of work, the breakdown pumps up the attitude for a fleeting moment, giving the ears some extra auditory shapes to enjoy. "Remember Me?" is just as hypnotic, providing the mind with gentle splashes of color as synths gleefully dance atop the faithful chug of the bassline. This track doesn't take itself too seriously and has the potential to be a secret weapon on the dancefloor, bridging the energy between peak-hour selections.
This next one is a direct reflection of Yotto's silly personality. "Would You Like Fries With That?" I'm seriously obsessed with the title but even more so with the music that it represents. This track grabs the attention with popping synths that sparkle like the stars in the sky, or in this case, sizzle like grease in the fryer! At this point, there hasn't been one tune better or more interesting than any of the others, and this is a true nod to Yotto's growth, no pun intended, or maybe it was. Either way, we move on to "Breezer" and once again the ears are treated to something wildly unique. The top-end details on this tune are unconventional and the smooth rhythm calls to the body like a moth to a flame; Exactly what the club needs as it settles into the groove.
All great things must come to an end but Yotto makes sure to go out with a bang!
"Rimini Trance Energy" is designed with massive warehouse space in mind, featuring spoken lyrics that engage the curious cat in all of us while unifying us as one energetic unit on the dancefloor. This track is best played out with all the extra bells and whistles engaged, like colorful costumed go-go dancers, confetti canons, lasers, and pyro, for a celebration of life, love, and trance in all its glory!
So, what's the takeaway? Within Growth's tracklist, you'll find the perfect blend of music to help you kick back and relax, as well as intriguing tunes that engage the subconscious, and blazing beats that work the muscles as you step and groove. We're fortunate to be alive in the era of Yotto, and as he continues to discover and blast past his own creative ceiling, we should all look to him for inspiration and reach for the stars and beyond!
---
Yotto – Growth – Tracklist:
Intro
Hollow (with Møøne)
Meadow (with Sansa)
Just The Kinda Feeling (with Lost Boy)
Just Over
No Ending (featuring Julia Church)
Timbre
Remember Me?
Encounters (with Booka Shade)
Let You Go (with SØNIN featuring Auna)
Would You Like Fries With That?
Breezer
Rimini Trance Energy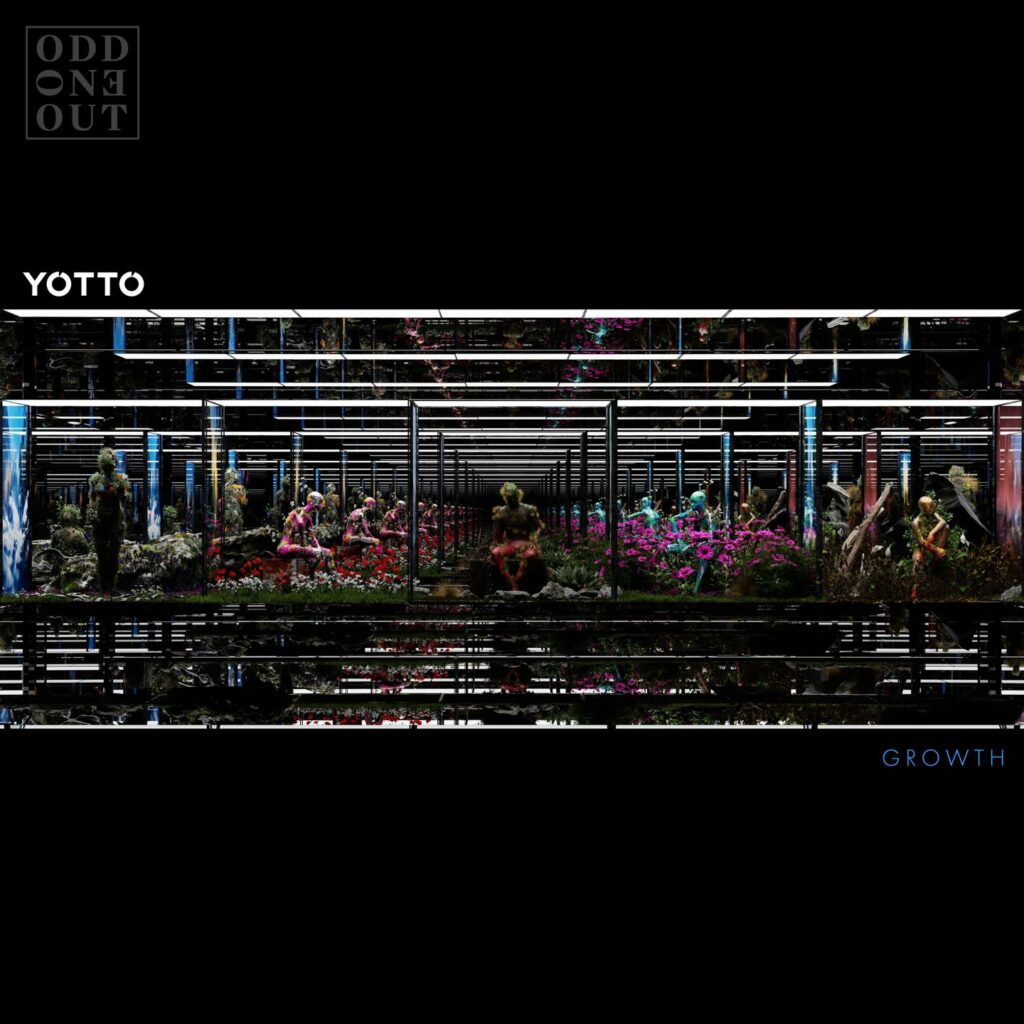 ---
Follow Yotto:
Website | Facebook | Twitter | Instagram | SoundCloud | YouTube